Capybaland (カピバランド)(1/11)
Tired from all the running around?... "Capybaland" is a fascinating place where you can unwind and enjoy a change of pace!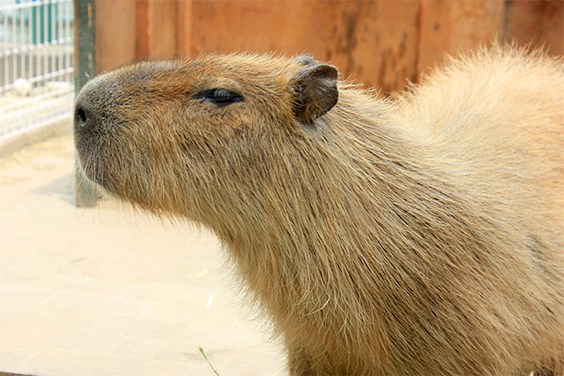 If you've taken in all the exciting attractions, why not stop by and take a break in a unique café where you can come into contact with real life Capybaras? Having opened in Autumn 2014, "Capybaland" is home to one of the biggest indoor sandboxes in Japan, a kids' corner filled with educational toys, as well as the "Capybara Cafe" where you can relax with a drink while watching the domesticated capybara. It really is a great facility where parents and children can take it easy. Its proven to be particularly popular with young children who are too small to get on the rides, as well as mums and dads who are tired from walking around the park.
Beside the "Capybara Cafe" you can choose from 27 different options at the all you can drink soft-drink bar. You can view the capybara from behind the glass while you have a chillax, or go around and experience actually feeding them. "Capybaland" is also equipped with a nursing room and diaper changing facilities, so you can enjoy Space World with your whole family!
Capybaland (カピバランド)
Fee:
*Entrance fee is not covered by the free pass
*Free drink is included with entrance fee
- Elementary school student and above: 500 yen
- Children (4 years old to pre-school children): 300 yen
- Under 3 years old: Free
Information for visitors: Admission for babies is permitted. Facility is accessible for wheelchair users.