Facilities and Attractions(1/9)
Convenient and easy to get to… It's directly accessible from "JR Space World Station!"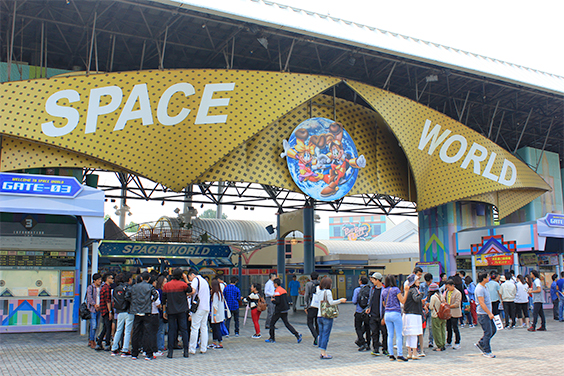 The Space World entrance
Only a 5 minute walk from JR Space World Station and just 15 minutes away from JR Kokura Station, "Space World" not only boasts vast premises, but is also blessed with fantastic access. There's an exciting array of space-themed attractions, including a museum where visitors can learn more about space, an indoor play area where parents and children can relax together, as well as a "Capybaland" where you can get a bit more familiar with capybaras. With such an impressive array of things to see and do, kids and adults alike are sure to be captivated by this charming place. Recently there has been an upsurge in visitors from all over Asia!