[Feature] Fukuoka Manhole Guide (List of Manholes and background information)(35/52)
Nakama-shi [中間市]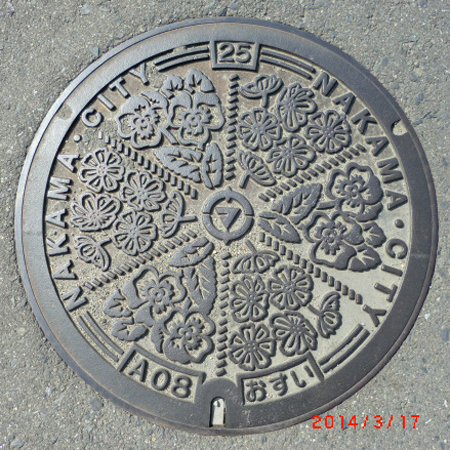 This cover has been divided equally into 6 sections. The designs featured in the segments alternate between the two flowers of the city, the "Cosmos" and the "Pansy." The symbol of the city is featured in the center, while the words "NAKAMA·CITY," "25," and "A08" are inscribed around the edge.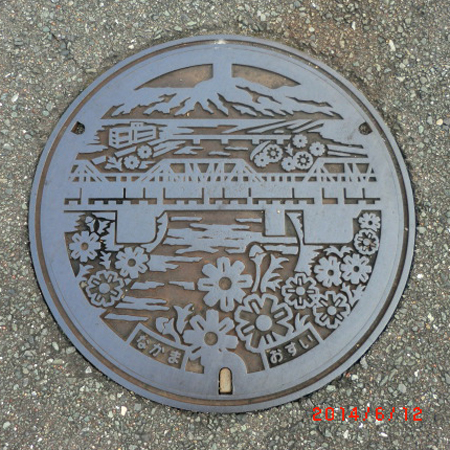 This lid, and the design seen in it, was used by Nakama-shi until 2007. The scene depicted shows the Japan Railway's viaduct that can be seen from the Onga River bank. It also features "Cosmos," which is flower of the city. (Sewage Manhole Cover)
Click the image and it will automatically go to the next.