[Feature] Fukuoka Manhole Guide (List of Manholes and background information)(41/52)
Buzen-shi [豊前市]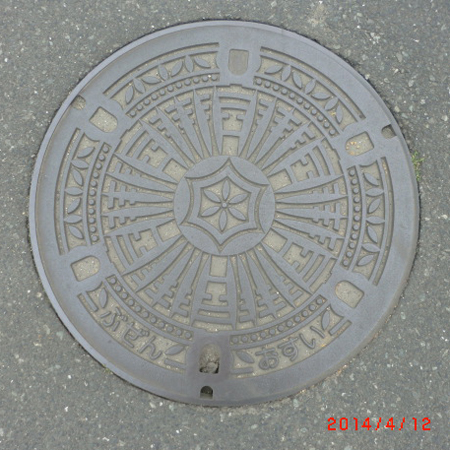 Here is a sewage pipe manhole cover that has a geometrical design featuring the leaves and fruit from the city's tree, the "Yamamomo (Morella rubra)." The name of the city "Buzen" and the word "Osui (sewage)" also appear on the cover.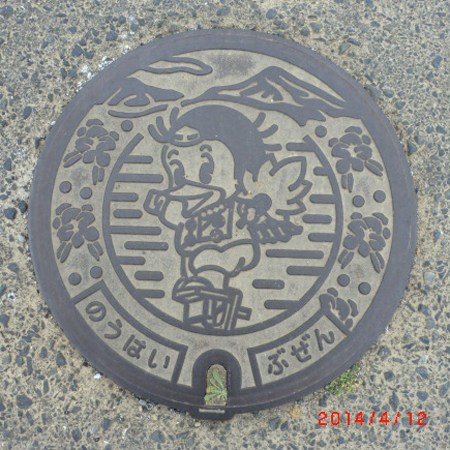 The design of this manhole cover features the city's mascot "Kuboten." This crow tengu (goblin) figure is named after Kuboten-san, a sacred mountain where ascetic practices, such as shugendo, are carried out. The city's flower, "Tsukushi Rhododendron" has also been depicted, while the text on this unique agricultural drain lid reads "Nouhai (agricultural drain)" and "Buzen."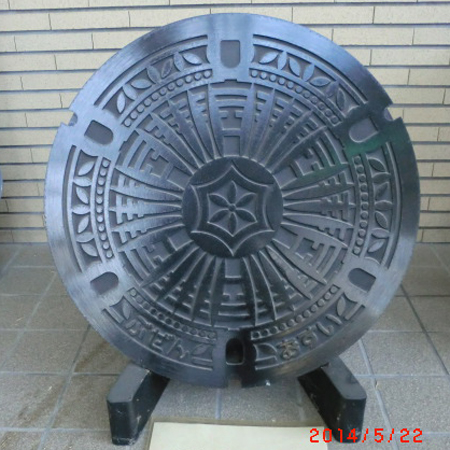 * Exhibit at the Buzen City Hall
Click the image and it will automatically go to the next.