Fukuoka Otaku Map-ver. 痛 (Two) – WONDER MUSEUM Sanatorium (2/9)
These are specially designed slippers for customers to change into when they get to the cafe. The "ふ (fu)" written on each one stands for fushigi (strange or weird)!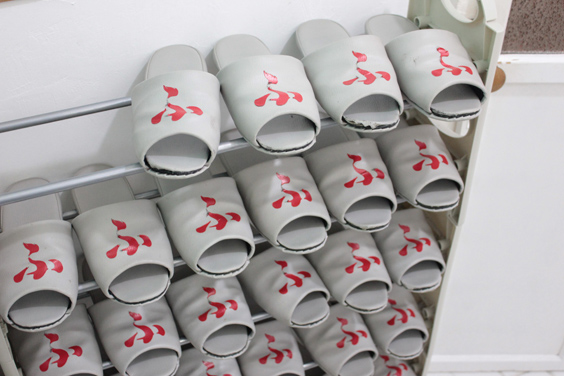 Click the image and it will automatically go to the next.
>> Fukuoka Otaku Map-ver. 痛 (Two) - WONDER MUSEUM Sanatorium - TOP