POWER OF GIRLS from TOKYO Vol.4 Micro Hitomi of "STEREO TENNIS"(1/2)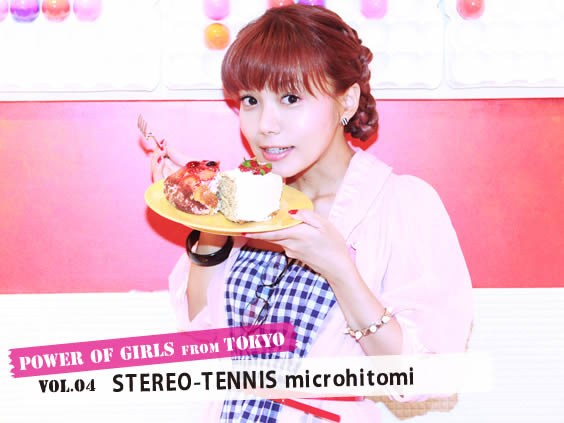 photo+intervew: Taguchi Maki (MIG) / text: Natsume☆Chie (MIG)
 She's the artist with a talent for 80s electro pop artwork, graphic design and VJing (creating and manipulating graphics in synchronization to music at club events, etc.) and she goes by the name of Micro Hitomi of "Stereo Tennis." She injects a certain "familiarity" in her artworks that calls to mind fond memories and instills a certain nostalgic joy in the viewer. In 2005 she shifted the focus of her activities from Kansai to Tokyo where she has since worked on productions like the Tokyo Girl's Collection and in the Shinjuku 2chome club scene, transcending boundaries of both the underground and mainstream. Her unrelenting curiosity and dedication to her work is nothing short of impressive.
This week's interview was conducted at an all-you-can-eat sweets restaurant. With a content grin on her face, Micro Hitomi loaded her plate with cake and sat down at the table with me. "These days, I'm more concerned about output and how I can engage people than with my creations rather than their impact." The straightforward attitude that she seems to commit to all aspects of her life shone through immediately and an in instant she had me hooked on her every word.
STEREO TENNIS's Micro Hitomi: Interview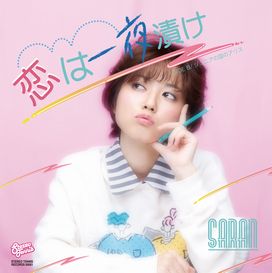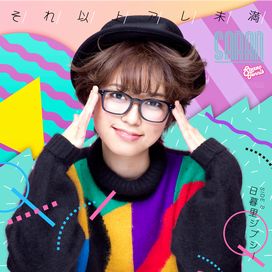 ● Original work: 80s style 7 inch record covers using a friend as model.
Taguchi Maki: Today I'll be talking with Hitomi-chan of "Stereo Tennis" about her life as a creator thus far! Hitomi-chan, when did you first develop an interest in creative work?
Micro Hitomi: That would be in primary school. There were all these adults around me doing creative things and I liked drawing myself, so I decided to make it a dream of my own to become either a designer or a manga artist.
Taguchi Maki: So you had a pretty vivid vision of your future occupation even from primary school, then. You're surprisingly relaxed for someone who understands and is so involved with pop, though. When did you first become interested in working in graphic design?
Micro Hitomi: In 97, when everything was all about photoshop 5 on Mac. I saw a feature in a magazine on women in the graphic design industry and that was when I first developed an interest in the field myself. Not long after that I saw a really cool Pizzicato Five jacket (※ Image #1) done by Shindo Mitsuo and that's when I knew that graphic design was want I wanted to do. I decided that I would go on to an art college after graduating high school and I took a lot of exams for a lot of universities and also did a lot of drawings. I submitted my works to various prefectural art competitions with a resolve to take out the top spot in all of them.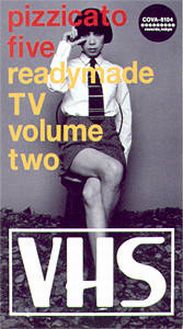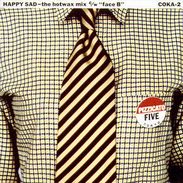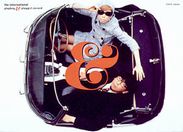 ● ※ Image #1: The Pizzicato Five jacket by Shindo Mitsuo that left a big impression on the high school age Micro Hitomi.
Taguchi Maki: You went straight for it; that's so like you! And when was it that you started using your own graphics and VJing?
Micro Hitomi: It was after meeting VJ pioneer, Ukawa Naohiro. I started using the same technique as him and began VJing myself when I was a university student in Kyoto. Digital and projected imagery was just starting to draw attention at the time and it was quite uncommon to come across anyone actually involved with VJing. I started out VJing in a group with two other girls. We called ourselves "Micro Micro" and we would dress up like 'gyaru' as we VJ'd. To try and get more gigs at events I even started working at a record shop called JETSET. After graduating university I started a new 80s themed two-girl VJ unit called "Stereo Tennis." We would wear really lame outfits, put on round glasses, wear caps backwards and project very discernibly 80s imagery. When people first saw us they would say things like "You can't be serious! Dag! No way!" But in a good way, of course! The reaction we got was surprisingly positive and we got so many offers we couldn't accept them all.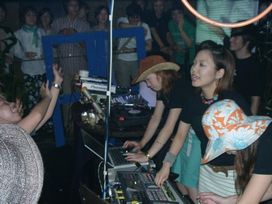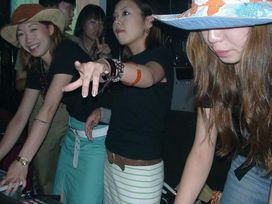 ● Until 2002, the three girl 'gyaru' VJ team, "Micro Micro."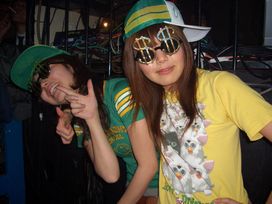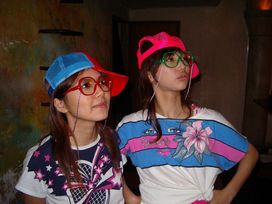 ● From 2003 to present, the two girl VJ unit, "Stereo Tennis."
Taguchi Maki: When did you decided to make "Stereo Tennis" all about 80s stylings?
Micro Hitomi: It was decided from the very beginning when we formed the group that it would be based around an 80s theme. We came to that decision because we were at my VJ partner's parent's house at the time. Her room hadn't changed one bit since primary school and it was full of these really nostalgic things (※ Image #2). We saw them and thought, "This is it!" I tried drawing up some 80s style pictures and I found that they just seemed to come so easily. I had tried various other tastes up until this point but nothing fitted as perfectly as this. I guess it might be because I was always interested in what girls 8 years older than me were doing when I was little, and because I was also obsessed with idols like Nakamori Akina and groups like Onyanko Club and Match. We got into creating a whole world of these 80s tastes and then we just really pursued it. When I moved from Kyoto to Tokyo, I decided that I wanted to keep going with "Stereo Tennis" there as well.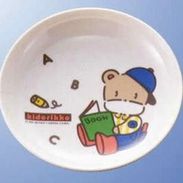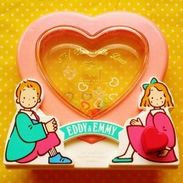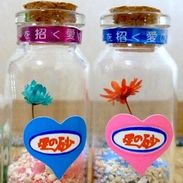 ● ※ Image 2: Various items found in the room of Hitomi's "Stereo Tennis" counterpart.
PRESENTS
All the info. on asianbeat's present campaign!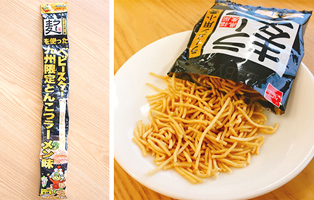 * Win a packet of "Ramugi Baby-Star (Kyushu limited edition tonkotsu ramen flavor)"!
[Details] Click
HERE
!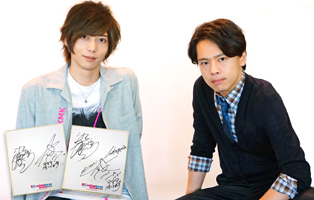 *Win a card signed by Akinori Nakagawa & Toshiyuki Someya!
[Details] Click
HERE
!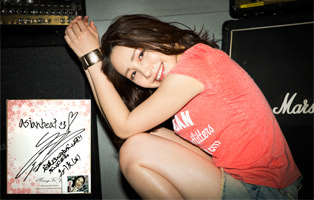 * Win a card and a cheki (photo) autographed by You Kikkawa!
[Details] Click
HERE
!