Maison de Rosenkreuzer / KERA SHOP HEAVEN / Swallowtail(9/11)
Swallowtail
Somewhat of a rarity in Kyushu, this shop mainly deals in wigs. Even if you're new to the world of wigs, you can come here and play around freely, (as the name of the shop suggests) just like a beautiful swallowtail butterfly might dancing around in the sky.
It's quite unique to find a shop with such a variety of styles and colors of wigs that lets you try them on as well, and has proven to be quite a hit with customers. They've got a wide variety of wigs that are perfect for lolitas and cosplayers, and a whole range of regular fashion wigs as well. Young or old, male or female, this store has got your wig needs covered.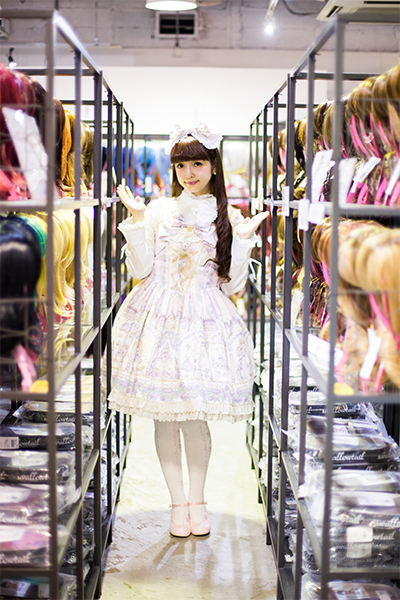 Click the image and it will automatically go to the next.