Maison de Rosenkreuzer / KERA SHOP HEAVEN / Swallowtail(1/11)
Maison de Rosenkreuzer
She started out with a desire to have her own store that catered more to the gothic and classical lolita styles that she so adores, and Kairi Byakuya did just that, opening "Maison de Rosenkreuzer." Since 2005 she has been hosting the Kyushu-based goth-loli event, "Lolita & Gothic de Night," last year she invited brand designers to her Xmas tea party, and is also involved in the management and planning of regular tea parties in her hometown of Fukuoka.
The store stocks various brands that are popular the world over. With all their brands I recommend getting a corset that you can adjust to suit your purpose. The shop is like a little hideaway, brimming with homely vibes and gothic lolita overtones.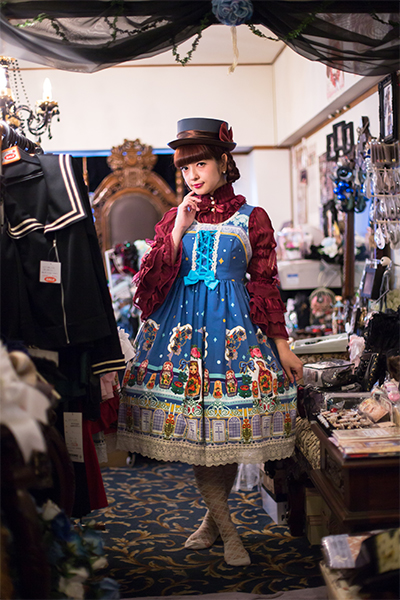 Click the image and it will automatically go to the next.
Maison de Rosenkreuzer
Address: Residence Shoujyu (松寿) 504, 1-9-6, Imaizumi, Chuo Ward, Fukuoka City, Fukuoka Prefecture
TEL/FAX: 092-751-5500
Opening Hours: Weekdays 14:00 - 20:00, weekends and public holidays 13:00 - 20:00 (*Booking required to visit outside of opening hours)
*Depending on circumstances, opening hours might change.
Official Website:
http://www.maisonderosenkreuzer.com/
twitter:
@MaisondeR