Long awaited cosmetics by a 109-line popular fashion brand!
Did you know the best selling fashion magazines in China are the ones from Japan?
'Ray' 'ef' 'mina' and 'Vivi' are the top 4.
Japanese girls' fashion is in high demand not only in China, but also in Thailand, Korea, and other neighboring Asian countries!

A new cosmetic series was recently introduced by a well-known 109 *1-line fashion brand, 'CECIL McBEE', which is enormously popular among girls in their teens and early twenties featuring a wide selection of clothing styles from gyaru (fashion-conscious young girls) to onee-san (mature and sophisticated girls).

*1 109 is a commercial building with hot fashion lines for girls mainly in their teens to early twenties. SHIBUYA 109 in Shibuya, Tokyo is a trendsetting central branch amongst its stores in Japan. 109-line refers to a fashion combination with pieces from popular 109 brands.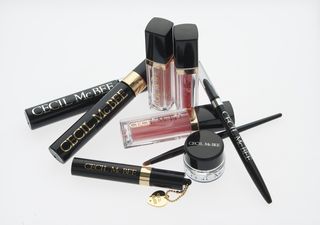 So-called '
CECIL McBEE FOR PARTY NIGHT
' is a cosmetic series for a night out with its concept of 'Me, always the life of the party'.
The series includes two types of mascara to create gorgeous eyes, lip gloss in three sexy and sultry colors, easy-to-use pencil eyeliner to define your eyes, fast-dry waterproof gel eyeliner and lip moisturizer in a plastic case with a heart-shaped charm.
The cosmetic line was initially targeted at girls between the ages of eighteen to twenty.
However, the demographic is expected to widen since the customers at 'CECIL McBEE' vary from junior high school students up to women in their thirties.
The cosmetics got off to a running start and a large number of reservations were made even before its release. The gel eyeliner and the lip moisturizer are especially high in demand.
They plan to enhance the lineup and introduce new colors for the lip gloss in the future.
Will this long awaited cosmetic line by a popular fashion brand be a huge hit?!
PRESENTS
All the info. on asianbeat's present campaign!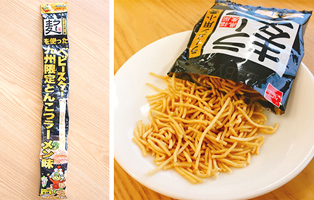 * Win a packet of "Ramugi Baby-Star (Kyushu limited edition tonkotsu ramen flavor)"!
[Details] Click
HERE
!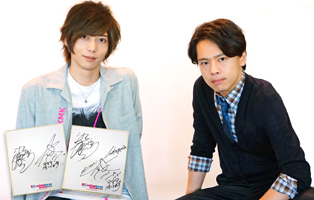 *Win a card signed by Akinori Nakagawa & Toshiyuki Someya!
[Details] Click
HERE
!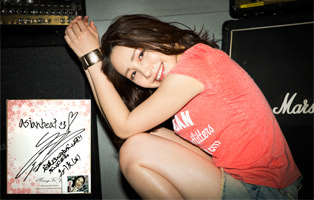 * Win a card and a cheki (photo) autographed by You Kikkawa!
[Details] Click
HERE
!