World Fashion Snap / Fukuoka 福岡 FACo 2017 (1/6)

The Fukuoka Asia Collection (FACo) is now a firmly established and much loved fixture in the Spring calendar for this area. Fukuoka fashion gets super hot during this time of year, so we took some snaps of a few of the stylish trend setters who were at FACo. We have fresh, fashionable people for you to meet across 16 installments! Here are their photos!
■YUMING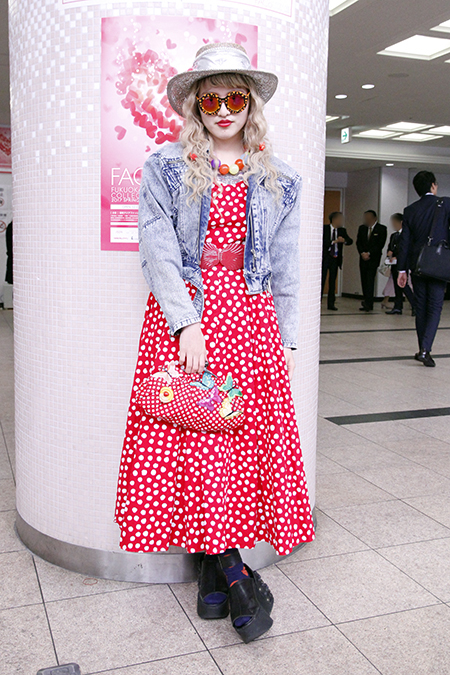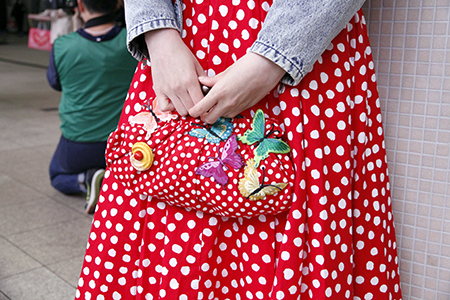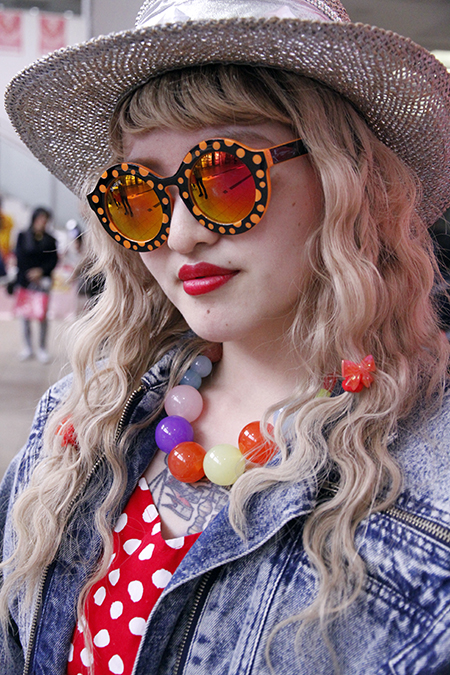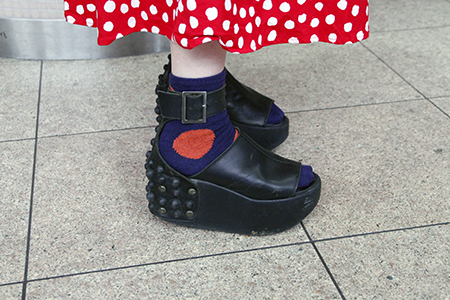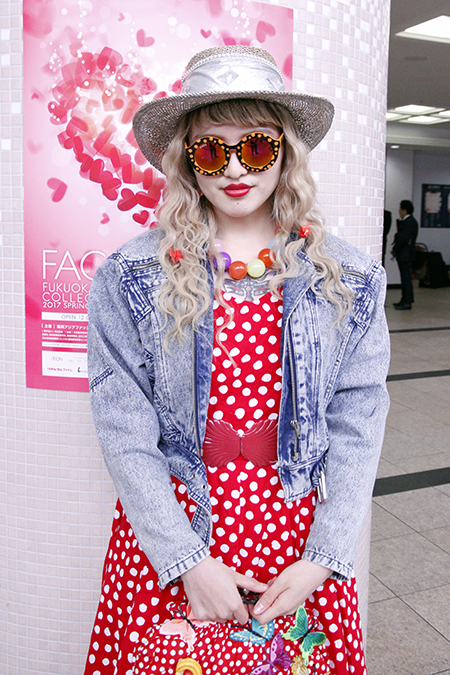 ■名前/年齢
YUMING (26歳)
■Name/Age
YUMING (26)

■職業
フリーター
■Occupation
Freeter (part-time work) / (not in full-time employment)

■今日のファッションのポイント
全身に散りばめたDotです。
■Your Stand-out Item
My entire look is covered in dots.

■よく買い物をするエリア
大名
■Where you usually go shopping
Daimyo
■好きなブランド
「PUNKCAKE」
■Favorite Brand/Style
"PUNKCAKE"

■スタイルの参考にしているもの
SNSや雑誌をチェックして参考にしています。
■What influences your fashion
I check social media and look through magazines.

■いま興味のあること
PRESENTS
All the info. on asianbeat's present campaign!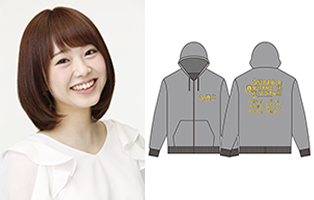 * Win a "Super Anisong Ichiban!!!!" live item (parker) signed by Touko Nakamura!
[Details] Click
HERE
!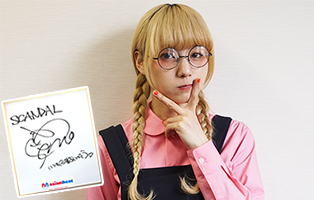 * Win a signed card from SCANDAL MAMI!
[Details] Click
HERE
!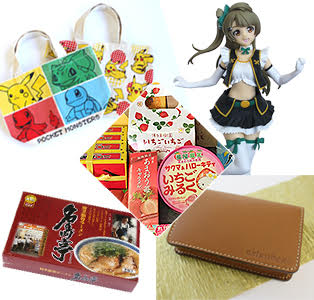 * [Win a Prize!] Take Part in Our Reader Survey!
[Details] Click
HERE
!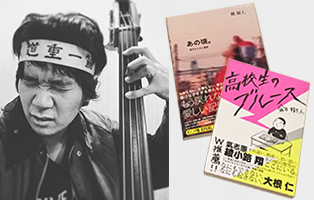 * Win a book "Ano koro ~ Danshi kashimashi monogatari ~" or a "Kokosei no Blues" written by Mikito Tsurugi!
[Details] Click
HERE
!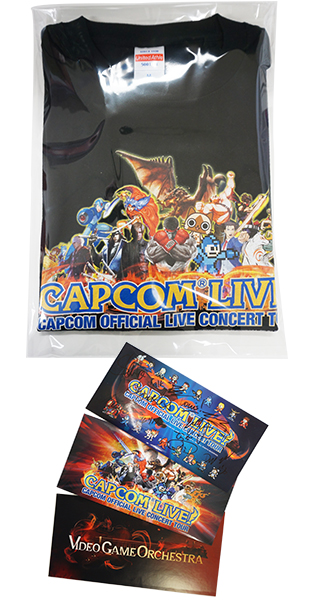 * Win a "CAPCOM LIVE!" Tshirt and a set of stickers!
[Details] Click
HERE
!