[Report from Aki in Hanoi] Japan - Vietnam Spring Festival 2013
Many young people are brought together and assemble to see the various facets of Japanese culture
The Higoshi Spring Festival was held on April 20th (Saturday)-21st (Sunday) in Hanoi as a part of the the 40th anniversary celebrating the establishment of diplomatic relations.
Following a cheerful festival held in Ho Chimin last year, it seems as though many young people decided to join in on the fun this year too.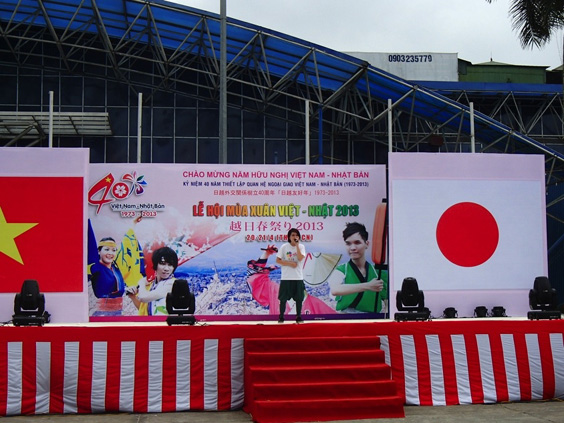 As a symbol of spring, a sakura tree (with artificial flowers) was placed at the center of this venue. Many of the younger people there were happily taking pictures with the tree, seeing as the sakura tree is a very unusual sight to see in Vietnam.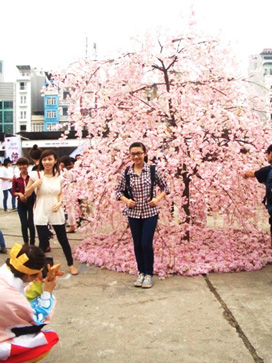 There were around 30 booths specially put up for this event, of which "Gensodo" and "Egaodo" were most popular. Takoyaki, sushi, and a variety of other Japanese foods could be found at many of these booths, which all had customers queued up and waiting for a taste.

Origami and shogi are just a couple among the traditional Japanese games that could be found in one of the cultural corners. To complete the picture, there was a figurine stand and an AKB48 fashion club even put on a fashion show for everyone to enjoy.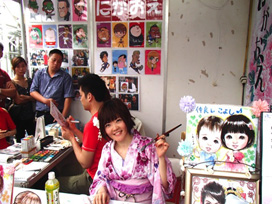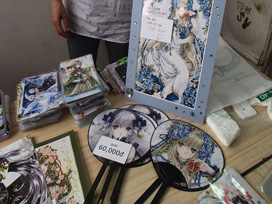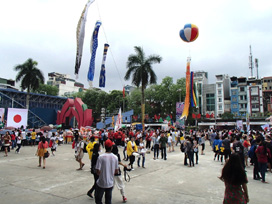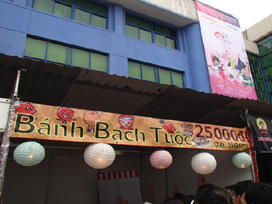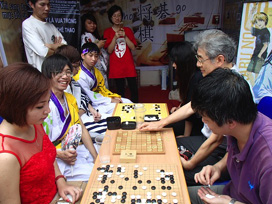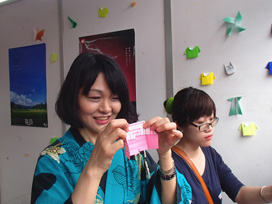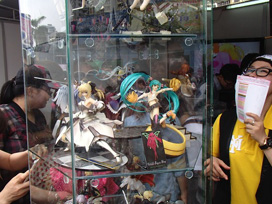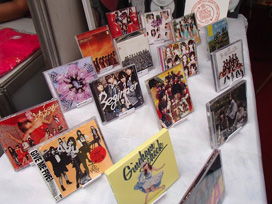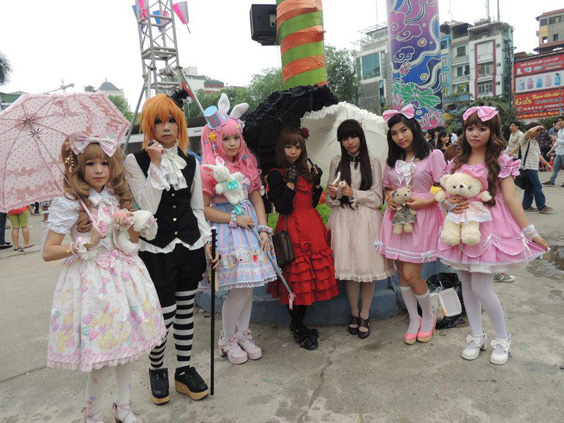 Over these past three years, cosplay culture has slowly made its way to Vietnam and many enthusiasts gathered at this event decked in glamorous costumes. At the back of the event space, there was a photo exhibition where traditional Japanese goods were put on display alongside photos of Japan and Vietnam. The highlight of the festival, however may have been the omikoshi (portable shrine) parade that was put together for us by the Yasakoi club of Hanoi.

From the year 2007 onward, every year the city of Hanoi throws a Spring Festival. Ho Chi Minh city has also picked up this tradition, as well. Thanks to such festivals being held throughout the world, Japanese culture is starting to make its mark and I hope to continue to see Vietnam immerse itself in it.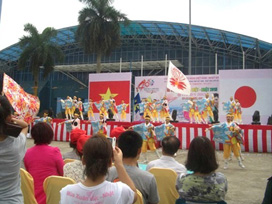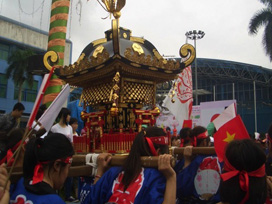 Overseas correspondent Aki PROFILE

Aki currently resides in Hanoi, Vietnam. She manages BMF Global Co., Ltd. in addition to helping enterprises in Japan, organizing TV broadcasts for certain Japanese shows, and dealing with Japan x Vietnam products. She is also the head editor of our Vietnamese department here at asianbeat.