[Report from Kobori in Bangkok] The "Harajuku Kawaii" and "Shibuya fashion" apparel team that has made its way to Bangkok finds extreme popularity!
The apparel team that has made its way to Thailand finds extreme popularity!
Harajuku Kawaii and Shibuya fashions are very popular among young girls. Apparel shops such as NICE CLAUP (Tokyo), OLIVEdesOLIVE (Kyoto), Cube Sugar (Tokyo), and MAJESTIC LEGON (Osaka) follow these trends. Even those who are not at all interested in fashion have probably heard a few of these brand names in passing. These very apparel names have banned together, formed a joint venture, and are currently infiltrating overseas markets at an increasingly fast pace. Just the other day we went to check out the first of these shops that opened in Thailand under the name "Fashion Port@ Tokyo."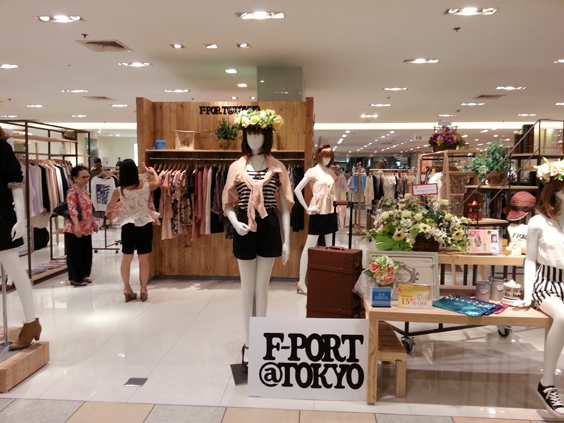 ▲"Fashion Port@ Tokyo" shop opened in Thailand's "Bangkok Isetan" mall, second floor
Dominating the central area is "Bangkok Isetan." Directly across the escalators on the second floor is "Fashion Port@ Tokyo," which opened September 19th and takes up a majority of the central area. With interior set in black and white, it seems very simple. The entire department store is full of colors and is stylishly done. Walking throughout the mall, you won't miss the gaggle of chatting girls pass by as they make their ways around the shops.
As with any business undertaking, securing a location and paying rent and wages make it difficult for a lesser company to attempt to open a branch; however, when several brands conglomerate it makes pushing forward with negotiations much easier and quite a bit more profitable. In addition to this, hosting various events - including collaborative fashion shows. As stated by one of the factions they hope: "Through business development and cooperation, we won't be defeated by H&M or ZARA."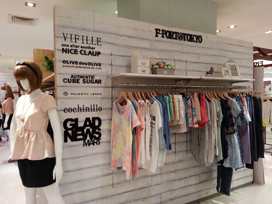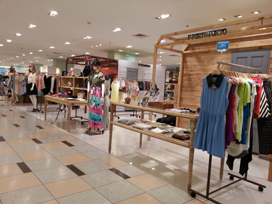 Initially, this co-promotion started in Shanghai. NICE CLAUP and OLIVEdesOLIVE which also were are part of the Thailand start-up also decided to expand their profits to China together. The team name is of course "harakawa," which is short for Harajuku Kawaii style.

This is a big break into the Chinese market. With a fast-growing economy, rich Chinese women can visit and shop around stores together. These Japanese fashion markets have already extend into mainland, inner China with hundreds of Japanese brand names opening shops.

"Fashion Port@ Tokyo" which opened a store for the first time in Thailand currently consists of 10 brands; however, they anticipate an opening ratio of five stores per year in the future. The other day, the fashion show that was held gathered many female customers.
Fashion show held in commemoration of the opening of the first store
写真:「Fashion Port@ Tokyo」提供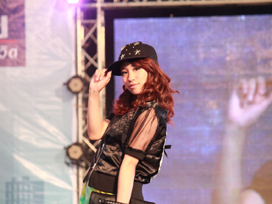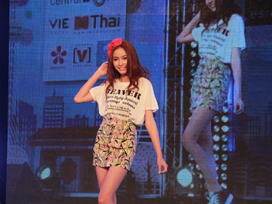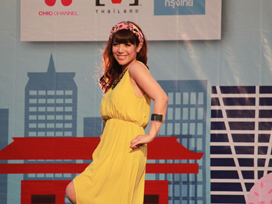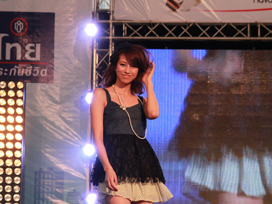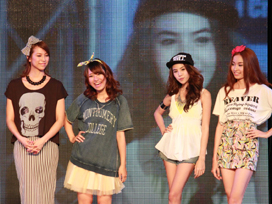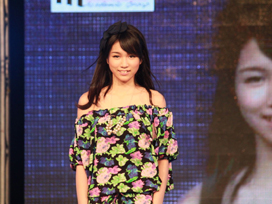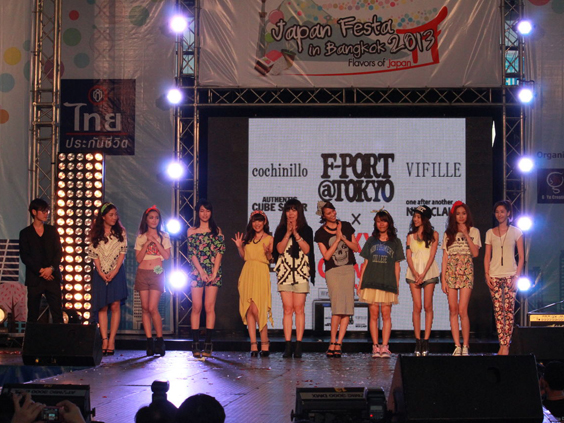 In the future they plan to fund a joint team and solicit investments from the public. Above is the hot apparel team from Japan that has landed in Thailand!
Overseas correspondent Kobori PROFILE

Former newspaper journalist who ventured alone to Bangkok, Thailand, in November 2011. Regularly employed by Tokyo Shimbun (Chunichi Shimbun Tokyo HQ) and TV Asahi in the local news department. Was in charge of Section 2 and 4 of the Metropolitan Police Press Club for a total of four years. Originally a police reporter but also covers a variety of fields, including politics, economy, society and culture. Currently writes for web magazine "anngle"
http://anngle.org/
– Asian news and info from a Thai perspective.
PRESENTS
All the info. on asianbeat's present campaign!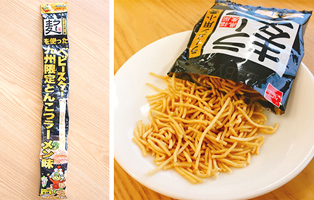 * Win a packet of "Ramugi Baby-Star (Kyushu limited edition tonkotsu ramen flavor)"!
[Details] Click
HERE
!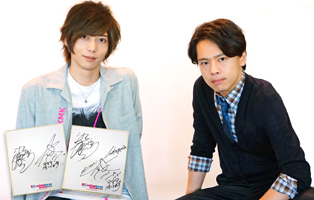 *Win a card signed by Akinori Nakagawa & Toshiyuki Someya!
[Details] Click
HERE
!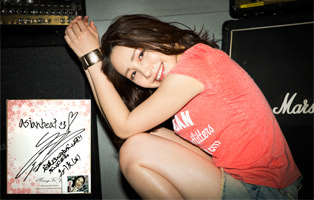 * Win a card and a cheki (photo) autographed by You Kikkawa!
[Details] Click
HERE
!