[Report from Kobori in Bangkok] Thailand's Budget Movie Theaters Take to the Stage: Reclaiming Demand
Currently underway strategy to get fans back in the cinema in Thailand. What will the result be?
The Thai company Asia Cinema Network has decided on new plans to build budget theaters all across Thailand. Approximately 200 small theaters will be opened with a single admission costing around 30 Baht (approx. 100 yen). After this the company aims to spread to nearby countries in Southeast Asian.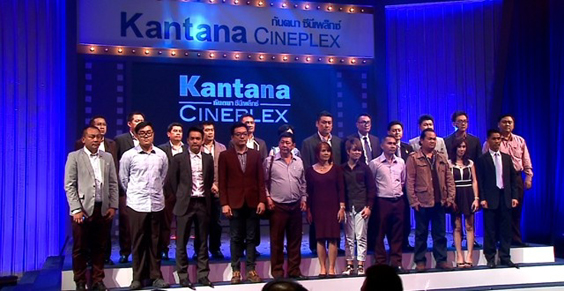 ▲Kantana Group presentation.: Photo provided by Kantana Group
Asia Cinema Network is the cinema arm of the general entertainment corporation Kantana Group. Fans are lining up in front of movie theaters in the center of Bangkok to see the latest hit movies as movie-going is a popular past-time in Thailand. However, the problem when trying to generate demand is the price. A standard showing costs 150 baht (approx. 500 yen): enough to buy a hearty meal in a restaurant in Thailand. For 3D the price jumps to 250 baht. Frequent trips to the cinema are not possible on an average household income. Budget movie theaters aim to smash the current system and take on the task of cultivating potential demand. The initial investment will be kept low by producing 50-seater mini theaters; the sites will also contain restaurants and convenience stores to up the cleanliness and convenience factor.
The new expansion is not without response from rival companies. Major Cineplex Group, the biggest player in multiplex development, says pulling in the over-60 age bracket is vital. They have produced a senior membership allowing 60 baht entrance to the first movie showing every weekday. Major Cineplex Group will also expand into surrounding countries with July seeing a new multiplex opening in Cambodia's Phnom Phem.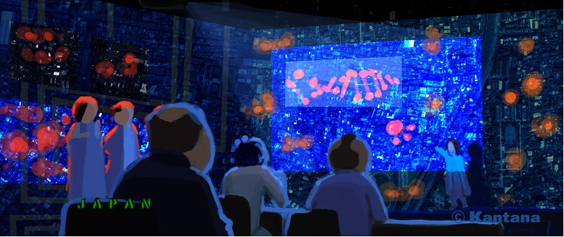 Kantana Groups anime productions are also flourishing. They are adapting Japanese techniques and styles : Photo provided by Kantana Group
"Cinema", the enduring past-time of the masses. In Japan's post war period, a time when fun was hard to come by, many a young boy found himself at the movie theater, using up his pocket money and rubbing shoulders with on-screen heroes. However, with the advent of home video and the internet, along with large companies' monopolization of the movie industry, films are gradually taking a back seat. One sticking point is the constant high ticket prices.
The movie industry boomed in Thailand in the early 20th century and since 1980 action movies have undergone a resurgence with around 200 are produced every year. In the 21st century more Thai movies are being introduced to the world market. Subtitled films have also been introduced, aimed at people from abroad visiting Thailand. Thailand's bid to claw back popularity is already one step ahead of Japan. The question is, what will the result be?
Overseas correspondent Kobori PROFILE

Former newspaper journalist who ventured alone to Bangkok, Thailand, in November 2011. Regularly employed by Tokyo Shimbun (Chunichi Shimbun Tokyo HQ) and TV Asahi in the local news department. Was in charge of Section 2 and 4 of the Metropolitan Police Press Club for a total of four years. Originally a police reporter but also covers a variety of fields, including politics, economy, society and culture. Currently writes for web magazine "anngle"
http://anngle.org/
– Asian news and info from a Thai perspective.
PRESENTS
All the info. on asianbeat's present campaign!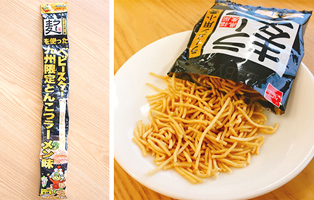 * Win a packet of "Ramugi Baby-Star (Kyushu limited edition tonkotsu ramen flavor)"!
[Details] Click
HERE
!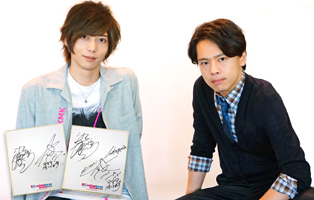 *Win a card signed by Akinori Nakagawa & Toshiyuki Someya!
[Details] Click
HERE
!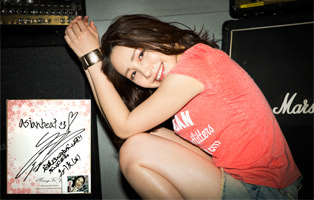 * Win a card and a cheki (photo) autographed by You Kikkawa!
[Details] Click
HERE
!