[Report from Robin in Hong Kong] L'Arc~en~Ciel LIVE in Hong Kong!!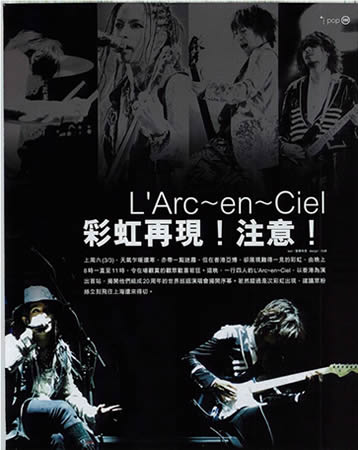 Japanese rock band L'Arc~en~Ciel have finally commenced their world concert tour. And we are pleased to announce that they kicked off the tour in Hong Kong! Their world tour will include Asia, America and Europe.

Tickets to the Hong Kong concert cost about \4000 - \10,000. The most expensive tickets on their world tour will be Shanghai where the cheapest ticket will cost about \6,000, and the most expensive \37,000. On the other hand the cheapest concert will be in Bangkok where the cheapest ticket is \2,500.
I think there are plenty of fans who would like to go to the concert, but some won't be able to afford the ticket.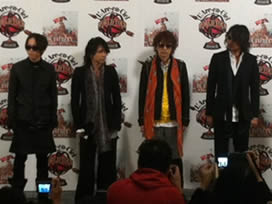 ● At the press conference
L'Arc~en~Ciel's Hong Kong concert was held at the Asia World EXPO ARENA. In the press conference they talked about it being the 20th anniversary of the band's formation. This concert will project their "adulthood" as they turn 20. The album also depicts how they have grown from their "pupa" stage to spreading their "butterfly" wings, therefore they are incorporating a butterfly image.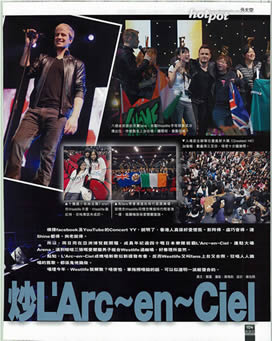 As the concert began each member started with greetings in Cantonese, and then went on to play 19 songs, finishing off with READY STEADY GO. Then after a 20 minute interval they came back to give an encore playing ANATA, WINTER FALL, THE FOURTH AVENUE, CAFÉ,LINK, before the finale song NIJI.

Playing at another hall in the same venue was the Irish group Westlife who were performing on their final tour. At that concert the band members invited fans on stage to sing their famous songs with them, something unprecedented but for it being a farewell concert. This was a contrast to the L'Arc~en~Ciel performance.

I'm sure the great performances given by both L'Arc~en~Ciel and Westlife will be something Hong Kong fans won't forget.

Robin
Overseas correspondent Robin PROFILE

Born in Hong Kong
RTHK DJ
Main DJ on the 16:00-18:00 program Teen's Choice
Teen's Choice 「Teen 空 海 闊」 introduces Japan and Japanese pop music.
PRESENTS
All the info. on asianbeat's present campaign!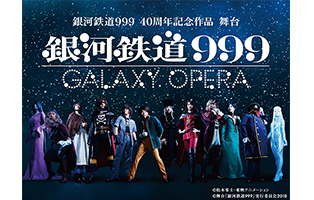 * Win 2 pairs of tickets to the play "Ginga Tetsudo 999" -GALAXY OPERA- Kitakyushu Performance!
[Details] Click
HERE
!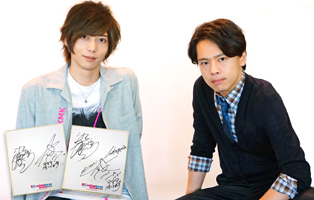 *Win a card signed by Akinori Nakagawa & Toshiyuki Someya!
[Details] Click
HERE
!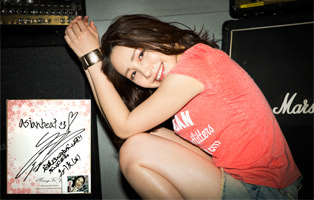 * Win a card and a cheki (photo) autographed by You Kikkawa!
[Details] Click
HERE
!