[Report from Robin in Hong Kong] U900 Themed Restaurants
Popular in Hong Kong! The Yuru Kara Ukulele duo!
U900 consists of two atypical ukulele players - a rabbit called U and a bear known as Crelle (009) - who play these traditional Hawaiian instruments and bestow upon the world not only relaxing but undoubtedly uplifting music.

Some of the songs they play are twists to old classics. You may recognize the beats to "London Bridge is Falling Down," the Beatles' "Twist and Shout" and even a new take on "Diamond Head." You may also be surprised to hear that despite being stuffed animals this couple holds live performances and for a more interactive feel, throughout the show give a few ukulele lessons and tips!

In addition to this, they even make regular appearances on television, make slideshows, and have a corner where the audience can sing along with them. You can't help but feel that they've really reached their audience and have shown everyone just how beautiful an instrument the ukulele can be.
This two-man band first came together in the year 2009. At the time, the rabbit U was aiming to become a top guitarist. Unfortunately for him, his petite size made this a nearly impossible feat. He reluctantly gave up on his dream, sensing no point in chasing the unattainable and embarked on a journey of self-discovery.
As he was making his way around the world, the rabbit somehow found himself in Hawaii where he stumbled across what could pass as a miniature guitar and was the perfect size for him - the ukulele. With that, he decided to return to Japan, whereupon his arrival in Tokyo he stumbled across Crelle (009) the bear playing a ukulele in the park. Finding that they had a lot in common, the band U900 was born to the world.
The ukulele is a 19th century instrument, also known as the uke (for sort) which Portuguese emigrants brought to Hawaii. There this 4-stringed mini guitar found its stardom and is a popular instrument on these subtropical islands even today. Not in the least concerned about their small stature, these two preform everything from nursery songs and pop to the more complicated sounds of jazz.
This year, Hong Kong's Leisure and Cultural Services Department invited U900. Dolls, love concerts, videos, interactive performances and even a ukulele show were all a part of the great fun and the audience couldn't get enough.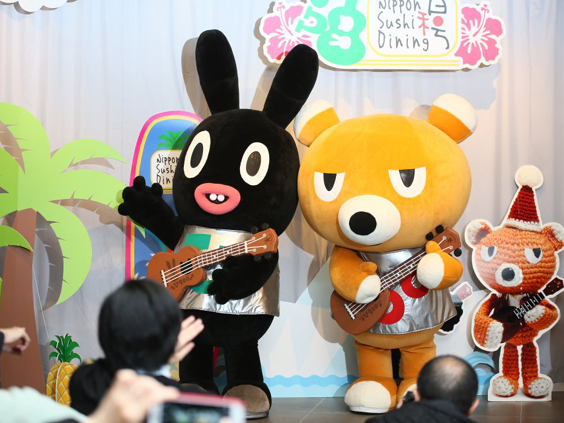 At the restaurant Biyorigo (日和号), from April until late July they served U900 themed foods alongside a similarly decorated interior.

The main attraction, however is the big locomotive designed to look like the actual vehicle, with proper train seats incorporated into the design. The interior of this shop usually changes every three months to follow a new theme so visitors can enjoy a different take and leave feeling refreshed. The menu here is also has an abundance to choose from with everything from eel and tofu skin to wasabi salmon and sushi. The ramen here is outstandingly delicious, with the basic incorporated flavors being very similar to miso ramen. For an extra bit of flourish, they even add a shrimp and a green, hard-shelled mussel.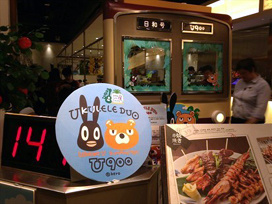 In addition to this, they had a bit of latte art added into the mix and you could even order a cup of cocoa with a bear! One cup was about 40 Hong Kong dollars (around 500 Japanese Yen). It is a tad more expensive than your average cup, but it is so cute it almost feels wrong to drink it!

Robin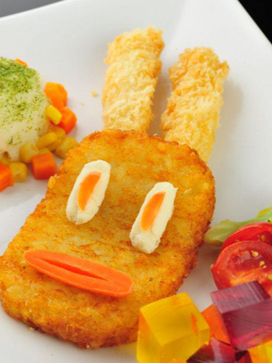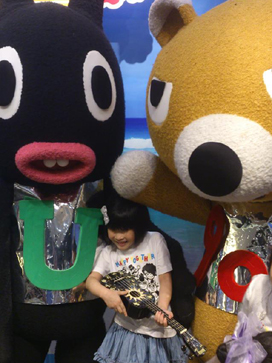 Overseas correspondent Robin PROFILE

Born in Hong Kong
RTHK DJ
Main DJ on the 16:00-18:00 program Teen's Choice
Teen's Choice 「Teen 空 海 闊」 introduces Japan and Japanese pop music.
PRESENTS
All the info. on asianbeat's present campaign!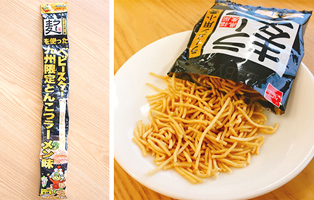 * Win a packet of "Ramugi Baby-Star (Kyushu limited edition tonkotsu ramen flavor)"!
[Details] Click
HERE
!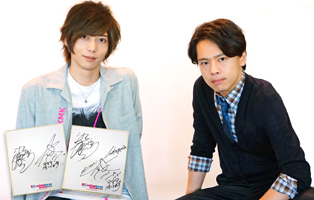 *Win a card signed by Akinori Nakagawa & Toshiyuki Someya!
[Details] Click
HERE
!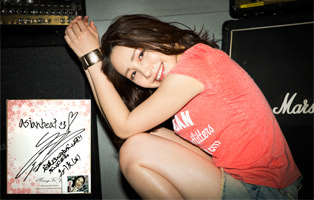 * Win a card and a cheki (photo) autographed by You Kikkawa!
[Details] Click
HERE
!