[Report from Susu in Beijing] China's EVA news
Evangelion was broadcast every Saturday night on ATV Hong Kong in 1998. The storyline was a bit difficult for children, but for this very reason many children got into it, and others were influenced by their EVA fan classmates. It was a boom among primary and junior high school students. Other anime seemed a bit childish to these kids and it had a great impact on them at the time.

Later, the popularity of EVA moved from Hong Kong and Taiwan to Mainland China and from 1999 to 2000 the imported version began to go around the mainland and the number of EVA fans dramatically increased. Ten years have passed since it first hit China, and now the popularity is continuing among the youth through internet video sites.
When I ask for the reason behind this popularity I hear:
"Ayanami Rei is so pretty"
"The story is so deep, the more you watch the more interesting it gets"
"I want to research into the spiritual storyline"
The Japanese word for spiritual (Shinsaku) has become popular among EVA fans, showing how firmly it has planted roots.
1717ta.com (Cosplay gallery site)
Find many Japanese character cosplayers!
You can see Shikinami, Asuka, Langley cosplayers here.
http://www.1717ta.com/show/102.html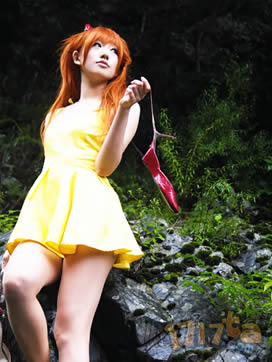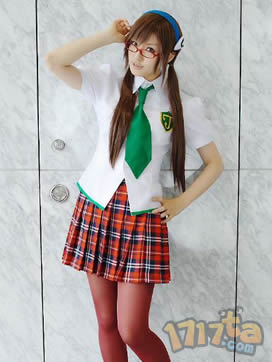 China Anime Fan Community Site
Jointly sponsored by Wenzhou City and Wenzhou Anime Fan Association
Full of Japanese anime information
http://www.comic.gov.cn/
China anime fan Evangelion page 
http://www.comic.gov.cn/book.php?id=370
Japanese manga and anime goods net shop.
Plenty of figurines on sale.
http://www.bjcomic.net/
You probably haven't heard of Wenzhou City, but in China anime and cosplay events are more popular in the southern regions than in Beijing.
This is also government policy, and the country is behind cosplay events in Hangzhou, Kunming and other such areas. Still, there are anime and manga figurine shops in Beijing city♪
Overseas reporter Susu's profile
Resident of Beijing, China
Born in Jiangsu Province, which has a friendship agreement with Fukuoka Prefecture.
Lived in Fukuoka for 13 years and went to school there, currently works for a Beijing movie company. Has contributed to Japan–China cultural exchange and was formally an attendant and interpreter for Japanese artists in the 2007 Beijing Pop Festival.
PRESENTS
All the info. on asianbeat's present campaign!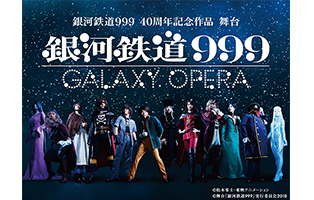 * Win 2 pairs of tickets to the play "Ginga Tetsudo 999" -GALAXY OPERA- Kitakyushu Performance!
[Details] Click
HERE
!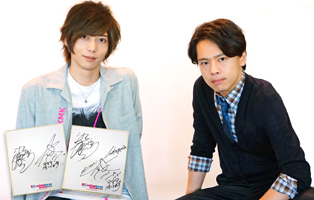 *Win a card signed by Akinori Nakagawa & Toshiyuki Someya!
[Details] Click
HERE
!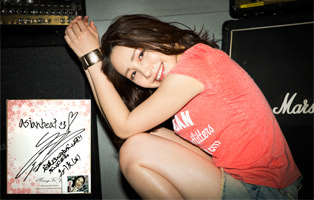 * Win a card and a cheki (photo) autographed by You Kikkawa!
[Details] Click
HERE
!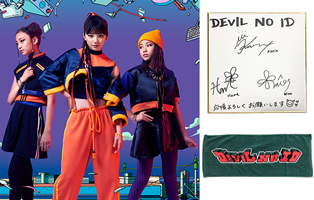 * Win a card or a towel autographed by DEVIL NO ID
[Details] Click
HERE
!