[ICON] Fumiya Fujii - 25 years, 15 years, and still going strong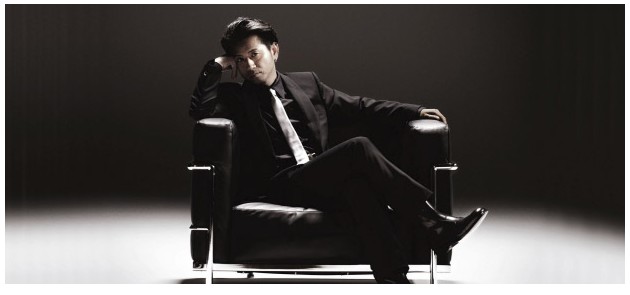 25 years, 15 years, and still going strong
1983 saw the debut of the Fukuoka-born group "The Checkers", who were the biggest selling group of the day. The lead singer, Fumiya Fujii, this year celebrates 25 years since the formation of The Checkers, and 15 years since going solo after the breakup of the band. Fumiya, who has always been at the forefront of Japanese music, talks to us candidly about the path he had taken and his feelings toward music, art and Asia.
Looking back on 15 years, still as good as ever
His recent greatest hits album titled "15/25" includes his 1993 hit True Love (from Japanese TV drama, Asunaro Hakusho) as well as many favorite commercial songs. Listening to this album reinforces the immense impact Fumiya has had on the industry. It also emphasizes one thing, the fact that he seems to never age with time.
"If you shuffle the songs none of them seem sound dated. If you listen to them in chronological order, and play True Love at the end, it doesn't seem out of place. That's the way I made it, and that's why I think I succeeded" says Fumiya.
Starting over was "easy"
The Checkers were huge when they broke up in 1992. Everyone had their eyes on Fumiya to see what he would do next, but on the contrary, he was not so excited.
"I didn't feel that I had to become a celebrity or musician you know. I might go and live in London for a bit, or go back to my home town, anything would have suited me. The first thing I did was to try my hand at computer graphics (CG) and held an exhibition, but so many fans came to see it I thought I had to do something. I had a responsibility to them. I couldn't just go back home and open a restaurant; I had to get back into music.
Karaoke was booming, and as soon as he started his solo career he had the hit True Love and it was so popular that it sold two million singles. He has been going strong since then.
After 25 years he came up with one answer
While continuing his music career Fumiya held CG art exhibitions, acted on TV and was involved in a number of different activities, enhancing his multi-talented image. And after all these years and experiences he has come up with one answer.
"In my thirties I wanted to be a creator. I preferred going to book shops rather than record shops. But in my forties I started thinking that perhaps music was the best for me. For example, it takes a movie at least ninety minutes to entertain a person, make them laugh and move them. A novel is longer and will take a day, and people may not re-read them a lot. But it takes a song just three to five minutes to stimulate a person to cry, remember past loves etc., and they will listen to it over and over. Knowing this, I feel that I really have a special power (lol). It has taken me 25 years to find out the great power of music. Of course I like art, and movies are great, and I long to be a writer. But I think my true talent lies with singing."
I can feel at home in Fukuoka
For quite a while it has been said that the twenty first century is the Asian era. How does Fumiya see his home town Fukuoka in this ever changing world?
"I am interested in how Asia will change. I think cultural exchange will thrive and it will become a friendlier place. We will be able to communicate more. But I hope it doesn't become too globalized, where all countries have the same things and same shops. So it is important to look after our own culture. Fukuoka is a big city, but it still retains its charm. I think this kind of city will become more and more important."
"Welcome Back" Fumiya coming back to Fukuoka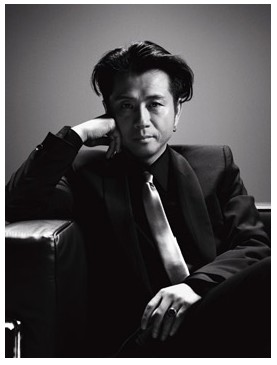 Fumiya's tour will start on July 11 in Tokyo. On August 20 and 21 he will play at his home town Kurume City Fukuoka Prefecture for his "first" concert.。
Fumiya Fujii
Anniversary Tour 15/25
Starting on Friday, July 11th
For more information check the website
[Fumiya Fujii web site]
http://www.ffm.co.jp
(Japanese)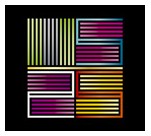 [NEW ALBUM]
「15/25」
now on sale
PRESENTS
All the info. on asianbeat's present campaign!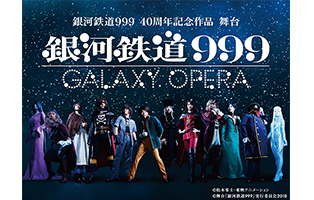 * Win 2 pairs of tickets to the play "Ginga Tetsudo 999" -GALAXY OPERA- Kitakyushu Performance!
[Details] Click
HERE
!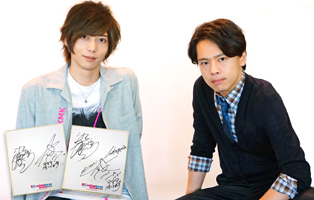 *Win a card signed by Akinori Nakagawa & Toshiyuki Someya!
[Details] Click
HERE
!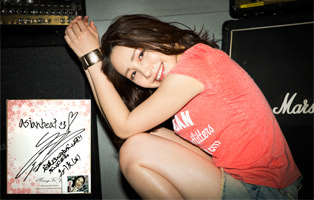 * Win a card and a cheki (photo) autographed by You Kikkawa!
[Details] Click
HERE
!