[ICON] Leiji Matsumoto - Dreams Do Come True -

To close our Manga Month, we interview the treasure of the world of Japanese manga, Mr. Leiji Matsumoto, a native of Kitakyushu.
Now in his 53rd year as a professional manga artist, the manga maestro gave asianbeat and its young readers some precious words of advice. Despite his very busy schedule, he granted us a very long interview over the telephone, and due to space limitations we can only introduce the summaries in text. To hear the full interview, click on the links (sorry, in Japanese).
【Chapter1 FUKUOKA&TOKYO】
I moved to Kitakyushu immediately after the war. The turbulent days after losing the war turned out to be a great learning experience for me.
Every time I saw the train with the plate saying "For Tokyo", I'd vow to myself that I'd ride that train someday. Ultimately, I pawned my amplifier, speakers, and all of my records, and with the 700 yen I got an a handful of writing tools, I actually left for Tokyo.
At the time, it took a full day and night to get from Kokura to Tokyo. That memory became the prototype for The Galaxy Express 999. I shudder when I think, "what if I hadn't taken that journey?"
Of course, I'd been to Tokyo before that, on my school excursion. I took some manuscripts to a publisher, and they paid me 5000 yen for it. Before boarding the train back, I vowed to the willow tree in Tokyo Station that I'd return. So when I actually got back when I was 18, I headed straight for the willow tree, touched it, and then went to the publishers.
I have good memories of the time.
I was a lot poorer back then, but I still think that it was the utopia of my life.
Now that I was in Tokyo, I wasn't about to cry and go home no matter what happened to me. But it was fun. I lived in an apartment with a bunch of poor students, and made lots of friends. I think everyone should know that "there's nothing as precious as your friends!" If you're able to become sincere friends, no strings attached, with someone, they will become the sturdy roots that support the person that is yourself. I still stubbornly believe that they are the most important things in my life.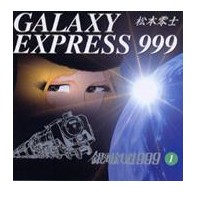 【Chapter2 OVERSEAS】
I think that mangas are the only genre that can go around the world without running into enmity, so I think that we should take good care of the genre. I feel so rewarded as a manga artist when I hear comments on my work from boys and girls from other countries.

【Chapter3 WORKING】
My career has been anything but smooth.
I did many strange part-time jobs, but they're all good memories now.
I was glad when I figured out what I was writing for. That was when I wrote about the cure for jock itch. I actually got boxes full of letters from young people that read it. I realized how important it is to know what you're writing for, and since then, I haven't been out of work.
What I want to convey to my readers and my peers around the world is that I want to live in a world where people understand each other and can live with one another. In order to do this, you mustn't trample upon peoples ideals, religions, beliefs, or ethnic sentiments. I want to have fun in my work while respecting each other, and I want to write of such stuff. I'm worried that on the last day of the Earth, our descendants are going to have to watch a live broadcast in tears, because they still are on the Earth. I hope that they survive, and are at least on a different planet when it happens, and in order for that to happen, we mustn't be fighting each other now. I want to be at peace with people from any country, and live in peace and joy by respecting each other. I have strong feelings towards my work, that it will contribute to that.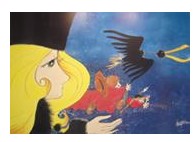 【Chapter4 Advice】
Days of one's youth are utopia, arcadia in itself. Young people have the treasure of infinite time. Time never betrays dreams. But on the flip side, dreams must not betray time. Dreams come true when the two take hand in hand. The basics to achieve this is...first eat! You need to nourish your physical strength by eating, and the physical strength will support your mental strength, which will in turn support your dreams. Also, never disturb the way of others.

Additionally, never think of suicide or dying, even if you feel miserable and cry. Human beings exist to live, and no one was born meaninglessly. Take good care of yourself, and treasure your friends and the people of the world, and live out your life! The future already exists in your heart and soul. The dreams of young people are the future itself. Don't underestimate youth, support it!

【PROFILE】
Mr. Leiji Matsumoto grew up in Kitakyushu, Fukuoka Prefecture.
He debuted with the work Mitsubachi No Boken (Adventure of a Honeybee) when he was in 10th grade.

【Selected works】
Space Cruiser Yamato, a.k.a. Star Blazers
The Galaxy Express 999
Space Pirate Captain Harlock a.k.a. Albator