Three lucky people can win a card autographed by Hikaru Midorikawa!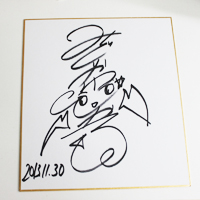 [Prize]
Hikaru Midorikawa, the voice actor famous for roles such as Kaede Rukawa ("Slam Dunk") and Heero Yuy ("Mobile Suit Gundam Wing"), is giving away autographed cards to
three
lucky people!
[Application Period]
December 13th 2013 - January 17th 2014
The lucky winners are...
 Shiina san
 とつこ san
 檸檬醤 san   ......Congratulations!!
(asianbeat will contact the winners directly.)
Related Articles