#46 Training Talented Individuals to Become International Producers – An Important Issue for the Japanese Economy
I often receive a lot of inquiries from business people from various industries regarding the popularity of Japanese culture overseas and international events that showcase Japanese pop culture. Whenever it comes to talk of putting up an exhibit or conducting a survey at an international event, though, more often than not, I'm met with less than enthusiastic responses like, "If only the economy were in better shape." But shouldn't it be the other way around?
Japan's economic recession came to be known in the beginning as the "lost 10 years." This eventually became the "lost 20 years," and is now known today as the "lost 30 years." But how can we expect to see any drastic changes in the current condition unless we give consideration to the actual root of the Japanese economy? Japan is currently loved by people all over the world, and while we're sitting around being hesitant about making any real global-scale efforts and capitalizing on what is quite possibly a once in a lifetime opportunity, other countries like South Korea and China continue to monopolize on even bigger shares of the global market.
Now is a golden time for Japan and this chance may never come again. You could even say that it's because of the very situation we're in now that smaller businesses and private enterprises are being presented with a chance like never before. Manga, anime and kawaii culture haven't spread through the world because it was devised as such through careful government planning like the entertainment industries in America and South Korea, it's spread as far as it has simply because of the internet and online fan communities.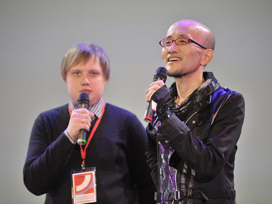 (C)J FEST
● The stage at Moscow's "J Fest."
 The event now attracts some 20,000 people.
We're in an age now where there's no excuse for not being able to reach a global audience because of the size of a corporation or because a company isn't based out of Tokyo, etc. Hatsune Miku (both the product and character) was born out of Sapporo (Hokkaido) after all.
Funnily enough, it's the young people throughout the world who have given us the biggest hint to solving this problem. "Japan is a country that makes things unique to Japan." We should focus our efforts on making things that other countries like South Korea and China and America can't produce. It has nothing to do with where you're located. If Japan's ability to create unique things are a direct result of its history and geographical status as an island nation, than it really doesn't matter whether you're based out of Tokyo or not.
Don't get too caught up in the circumstances; just believe in your product or your service and present it to the world. While the economy remains in its current backwards state, there's a big opportunity up for grabs for just about anyone who's willing to take it. How does one go about taking on the global market? Perhaps take a look at how Japanese pop culture grew to the level of popularity it has overseas and you maybe there you'll find the answer.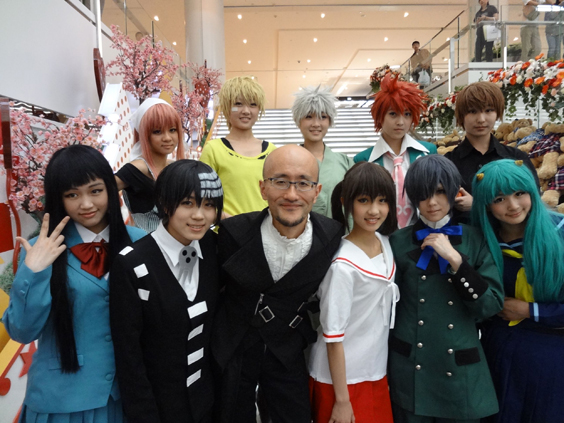 ● China 2012. Shenyang Cosplay Show. With the models and costume designer, Kana (front row, second from right).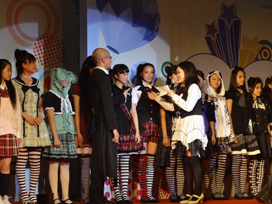 ● China 2012. Kawaii Fashion Show held in Shenyang. The models chosen were local school girls.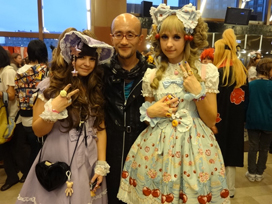 ● Russia 2012. With event-goers of the Moscow "J FEST." 。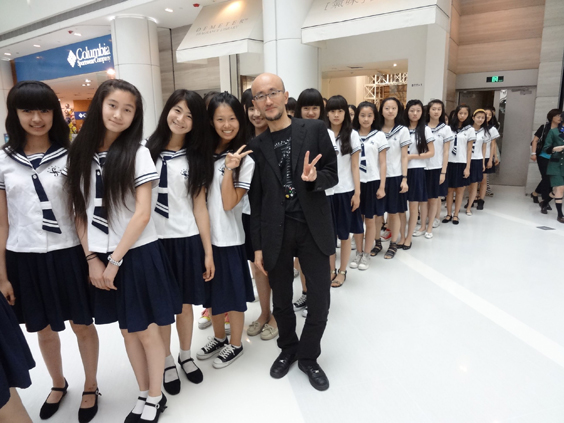 ● China 2012. With the models at the fashion show held in Shenyang.
From the limitless amount of information out there, it's Japan that they've chosen to seek out. They're often asked, "Which sites do you visit to find this information?" but this kind of thinking is no different to the strategies you see in mass marketing. You don't need to be shown where to go, you just join or create a community yourself. But to understand just how these young people throughout the world who profess to love Japanese pop culture are accepting and consuming Japan made products and media, you have to try and understand how they feel first. And for that, there's a serious need to foster competent producers with the ability to view things from an international perspective. After five and a half years experience as a producer of contents at international events, I decided to offer whatever advice I could to the training of said human resources and hold a small workshop called the "Kokusai Producer Youiku Juku," or "International Producer Development School." For more information please see:
Kokusai Producer Youiku Juku (International Producer Development School)
Young people, take to the world! That's my wish, anyway. And when I say "young people," just remember, youth is only a state of mind.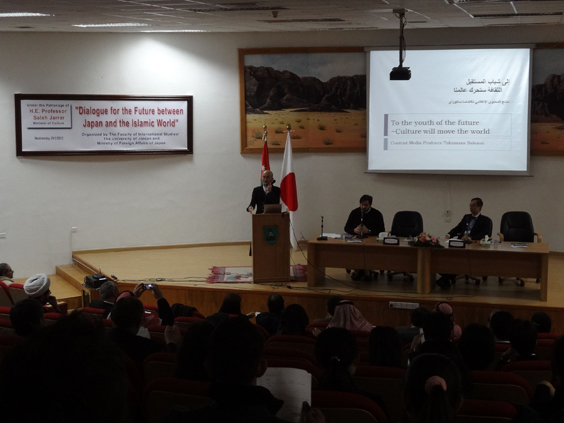 ● Jordan. My keynote speech at the international symposium held in Amman.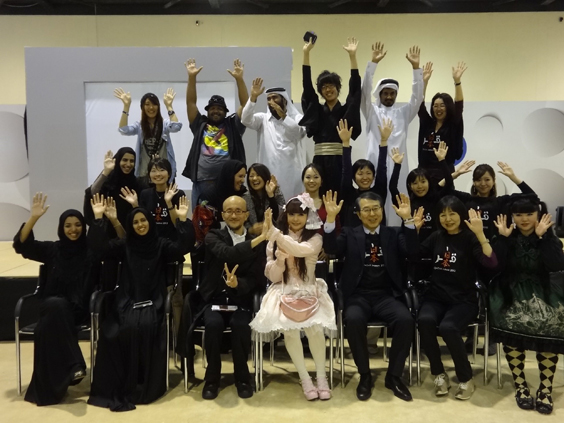 ● Qatar 2012. With officials, guests and volunteers at the Doha International Book Fair.
A new article every Wednesday!
Next time: My interview with Alice Nine vocalist, Shou!

Columnist: Sakurai Takamasa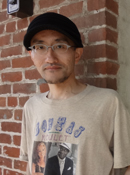 Contents Media Producer, author, journalist, managing director of Contents Street Inc. Chief Editor of iPhone magazine "Tokyo Kawaii Magazine" (ASCII Media Works), World Cosplay Summit Executive Advisor, Chief Researcher at Kodansha/Kodansha BC China Management Laboratory.
Cultural diplomat producing events in 103 cities in 24 countries. Books include "Galapagos-ka no susume"(Kodansha), "'Suteru' de shigoto wa umakuiku"(Diamond-sha), "Nihon wa anime de saiko suru
"(ASCII Shinsho), "Sekai no kawaii kakumei " (PHP Shinsho), and "Anime bunka gaiko "(Chikuma Shinsho). Writes regular columns in the weekly magazine "ASCII" and Yomiuri Shimbun.

●twitter http://twitter.com/sakuraitakamasa/
PRESENTS
All the info. on asianbeat's present campaign!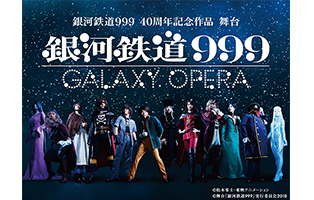 * Win 2 pairs of tickets to the play "Ginga Tetsudo 999" -GALAXY OPERA- Kitakyushu Performance!
[Details] Click
HERE
!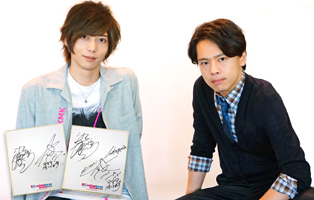 *Win a card signed by Akinori Nakagawa & Toshiyuki Someya!
[Details] Click
HERE
!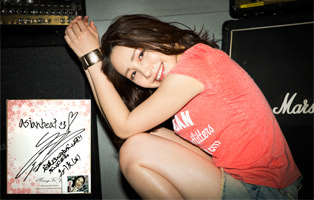 * Win a card and a cheki (photo) autographed by You Kikkawa!
[Details] Click
HERE
!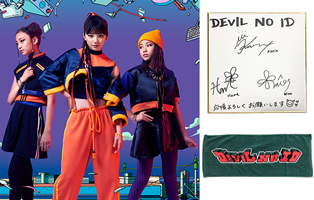 * Win a card or a towel autographed by DEVIL NO ID
[Details] Click
HERE
!