#78 Three Years Since My Last Visit to Barcelona and the "Salón del Manga" Has Now Grown into an Event of 12,000!
At the end of October 2013, I visited Barcelona, Spain, for the first time in three years. Barcelona was home to some of art history's greats, such as Gaudí, Picaso and Miró, and it is here that the 12,000 attendee-strong Japanese pop culture event – now the second largest in Europe after the Paris Japan Expo – is held each year, the "Salón del Manga." This year marked the 19th anniversary of the event.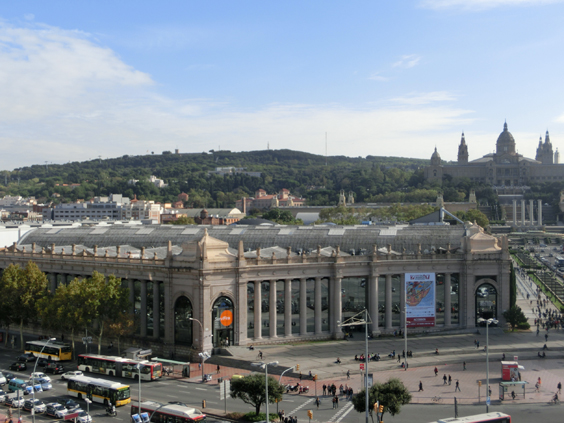 "Salón del Manga" and Montjuïc.
I attended Salón del Manga as a guest in 2008, 2009 and 2010, so this was my forth time to attend the event. The biggest thing to change since the last time I was here three years ago was that the event had moved premises to the Fira Barcelona in Montjuïc, central Barcelona. Montjuïc provided the main stadium for the '92 Barcelona Olympics and is home to many other tourist attractions like The National Art Museum of Catalonia, the Joan Miró Foundation and Spain Village. It's an area I visit whenever I go to Spain. I'm sure the fact that the event moved closer to Plaza de España and to a convention center with excellent access is one of the main reasons that there are now more than double the number of attendees than when I was last here.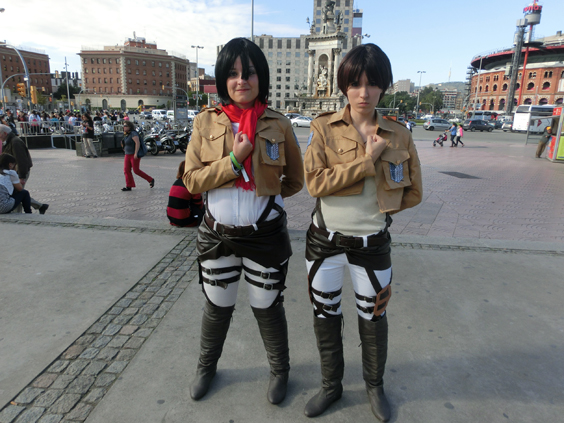 "Attack on Titan" is a big hit in Spain as well.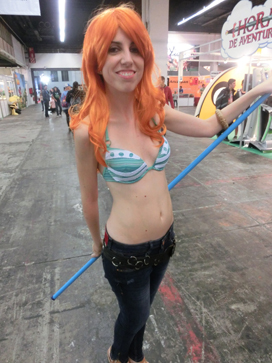 Setting the vibe of the event: Spain's cosplayers.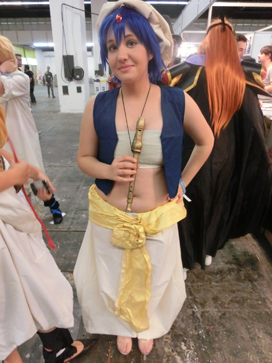 It was fairly cramped at the last venue and inside you could hardly move, but the new venue is very spacious and it's a lot easier for the people of Barcelona to relax and enjoy the Japanese atmosphere.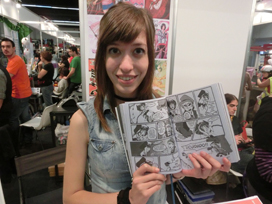 One of Spain's dōjin artists.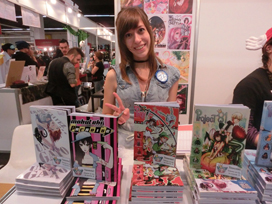 Works by a dōjin group.
When I visited Barcelona as a tourist in the past, I never thought the day would come when I would come to think of the region as being like a second home. Now I have friends there waiting to welcome me back. There are no direct flights to Spain from Japan and in terms of travel time, the country is very far, but in my heart it's just like going to a neighboring prefecture.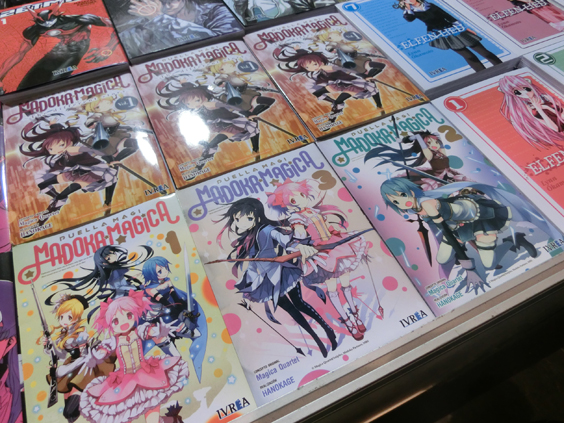 From the classics to all the latest releases, Spanish people love Japanese manga.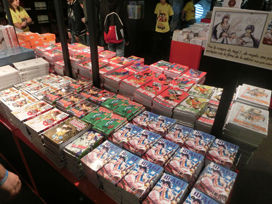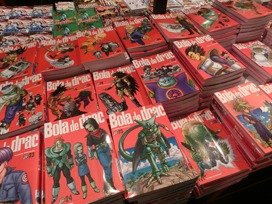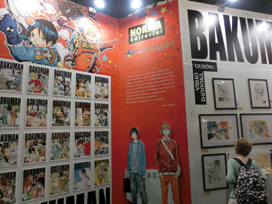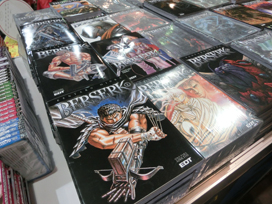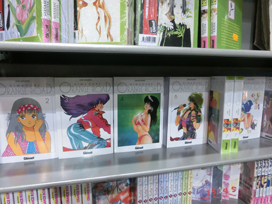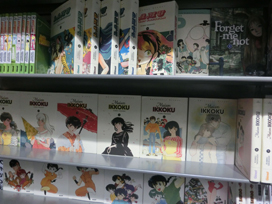 Make friends. I'm always saying this but there's no other way that can help you to understand another country better. The Salón del Manga this year just happened to fall on the same week that I was to produce an event in Japan called, "Japan Pop Culture Carnival," so unfortunately I was only able to attend the first day before I had to return home, but in spite of the fact that the event took place on a regular week day, a lot of people turned up to see my lecture. For my talk this time, I showed lots of pictures and shared my experiences traveling the world over the course of roughly one year and all the Japan lovers I met in various places along the way. When I give talks overseas, I often take video letters from Japanese artists to present to the audience and this time around I had a video letter from the members of ℃-ute (who gave an excellent performance in Paris in July this year). Compared to other countries in Europe, Japanese music seems to be less known in Spain, but I was happy that they really seemed to enjoy the video letter and video clip that ℃-ute made for them. Japanese idols have so much potential.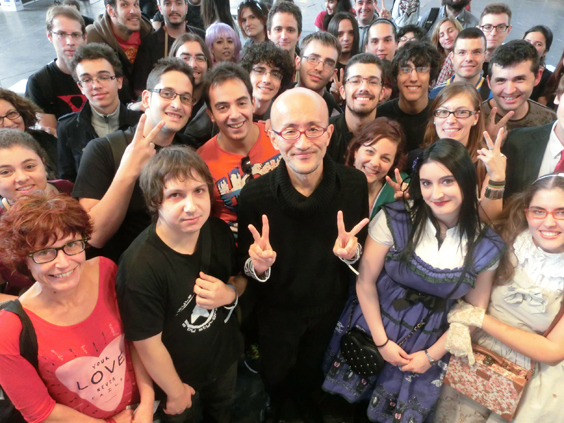 A photo with the group that came to listen to my lecture.
Many Japanese people say how they feel at ease whenever they visit Spain. The people in Spain are often quite sincere and slightly shy, so I guess Japanese people feel that their mentality is similar to their own. Three years ago there weren't any other Japanese people at the event other than myself and the people I brought with me, but this time there were even a few Japanese companies there participating. I'm always stating the need for more Japanese people, especially young people, to develop more familiar ties with overseas countries and going to events like Salón del Manga is the perfect opportunity to do exactly that.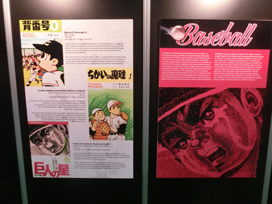 The theme of Salón del Manga this year was "sports." A number of panels were set up featuring various classic sports-themed manga.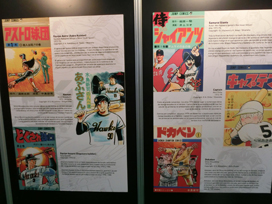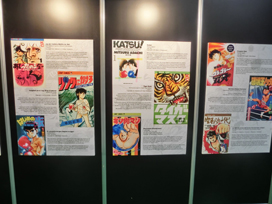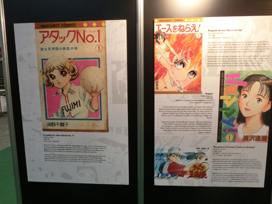 Gaudí's buildings, Miró and Picaso's art - the city thrives with artistic influences, and amongst it all is this place where 12,000 Japan lovers gather. So then what needs to be done to get more young Japanese people to attend this event? This is one major topic that I've taken away with me as homework from this trip.

A new article every Wednesday!
Next time: Report on the Sakurai-produced live event: "Japan Pop Culture Carnival"

Columnist: Sakurai Takamasa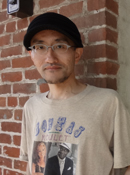 Contents Media Producer, author, journalist, managing director of Contents Street Inc. Chief Editor of iPhone magazine "Tokyo Kawaii Magazine" (ASCII Media Works), World Cosplay Summit Executive Advisor, Chief Researcher at Kodansha/Kodansha BC China Management Laboratory.
Cultural diplomat producing events in 103 cities in 24 countries. Books include "Galapagos-ka no susume"(Kodansha), "'Suteru' de shigoto wa umakuiku"(Diamond-sha), "Nihon wa anime de saiko suru
"(ASCII Shinsho), "Sekai no kawaii kakumei " (PHP Shinsho), and "Anime bunka gaiko "(Chikuma Shinsho). Writes regular columns in the weekly magazine "ASCII" and Yomiuri Shimbun.

●twitter http://twitter.com/sakuraitakamasa/
PRESENTS
All the info. on asianbeat's present campaign!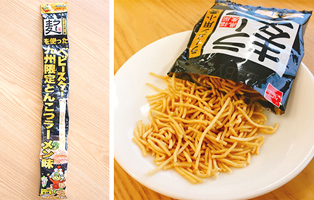 * Win a packet of "Ramugi Baby-Star (Kyushu limited edition tonkotsu ramen flavor)"!
[Details] Click
HERE
!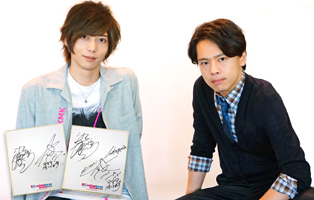 *Win a card signed by Akinori Nakagawa & Toshiyuki Someya!
[Details] Click
HERE
!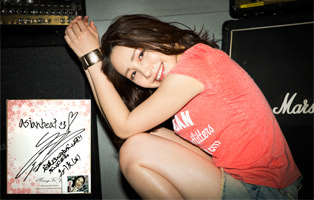 * Win a card and a cheki (photo) autographed by You Kikkawa!
[Details] Click
HERE
!