ASIA VOCALOID FESTA @ Tenjin Central Park(1/25)
Sunday, October 23 2011 "ASIA VOCALOID FESTA @ Tenjin Central Park"

The day that VOCALOID brought Asia together as one. On October 23 2011, close to 100 cosplayers gathered in Tenjin Central Park (Fukuoka) to take part in asianbeat's "Asia Vocaloid Festa." A few spots of light drizzle weren't going to put a dampener on this event as everyone seemed quite keen to stick around for the grand finale, the "odottemita" mass group dance-off. More than 250 people ended up taking part in said group dance as Hatsune Miku's "Happy Synthesizer" had everyone bustin-a-move.

● Hatsune Miku ensemble. Hatsune Miku was without doubt the cosplayers character of choice on this particular day.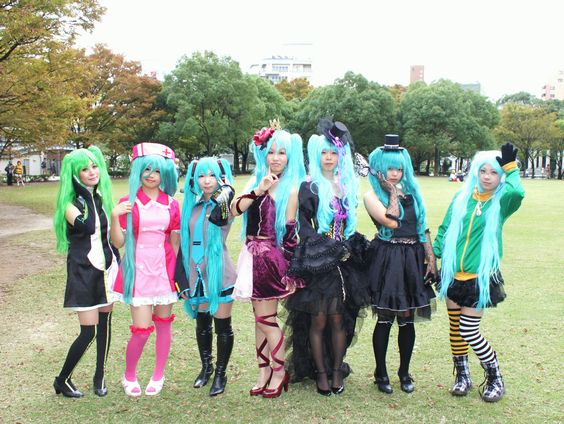 ⇒ COSPLAY SNAPS TOP
⇒ PHOTOS TOP