"Comic Party" Photo Report Vol.3 & Neko Jump Interview(1/15)

Photo report of Bangkok's (Thailand) Japanese pop culture event, "Comic Party," held from the 20th to the 21st of February 2010, and interview with Thai twins, Nui and Jam, who form the Akiba-style duet act, "Neko Jump."
One of their songs was used as the theme song for Japanese TV anime "Animal Detective Kiruminzuu" (2009) and their popularity in Japan is fast on the rise. They performed at the Bangkok "Comic Party" and we were able to catch up with them backstage after the show for a chat.
asianbeat (herein 'ab'): When and why did you first become interested in Japanese culture?
Neko Jump (herein 'N'): Our father worked in the animation industry, so that's how we developed an interest in Japanese manga and anime, and that, in turn, lead us to Japanese cooking and Japanese language as well.
ab: Have you ever been to Japan?
N: Yes, we went prior to our debut. In preparation for our debut actually.
ab: What was your impression of Japan after seeing it for yourself?
N: It was a lot of fun. We liked the cool climate and all the cosmetics and kawaii things – we did a lot of shopping. Oh! And we loved Asakusa! We've never been to Fukuoka but we would love to one day!
ab: Lastly, is there anything you'd like to say to all your Asian fans?
N: We always so grateful to all our fans in Asia. People in Thailand come to learn about Neko Jump through first developing an interest in Japanese culture and we hope to one day achieve the same for Thai culture in Japan as well.
[info]
Neko Jump Official Site http://www.nekojumpfan.com
Neko Jump and Comic Party Photo Report HERE!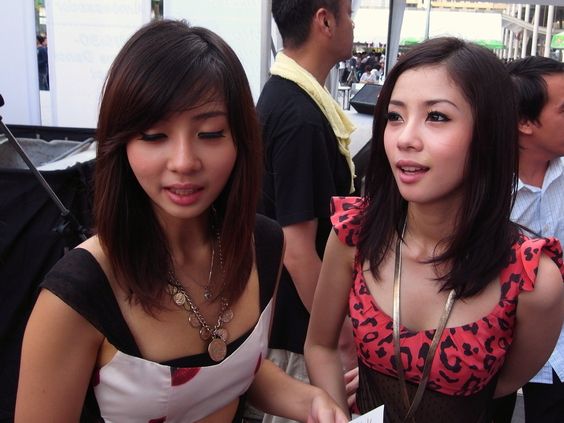 ● Backstage after the show. The two girls gladly agreed to give us an interview.
PRESENTS
All the info. on asianbeat's present campaign!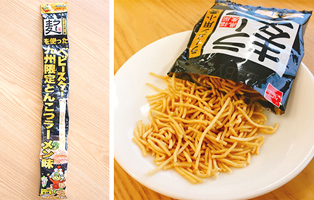 * Win a packet of "Ramugi Baby-Star (Kyushu limited edition tonkotsu ramen flavor)"!
[Details] Click
HERE
!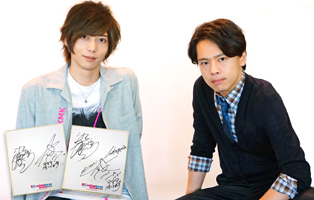 *Win a card signed by Akinori Nakagawa & Toshiyuki Someya!
[Details] Click
HERE
!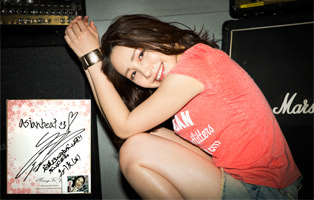 * Win a card and a cheki (photo) autographed by You Kikkawa!
[Details] Click
HERE
!