WORLD COSPLAY SUMMIT 2018 Japanese Preliminary Kyushu Qualifying Round(4/9)
Entry Number 2: TEAM WANWAN MK.II / "Inuyasha"
The members of the next team to take to the stage, "TEAM WANWAN MK.II," actually met at a cosplay event! The duo gave a well-put together, powerful performance dressed as the characters Inuyasha and Sesshomaru.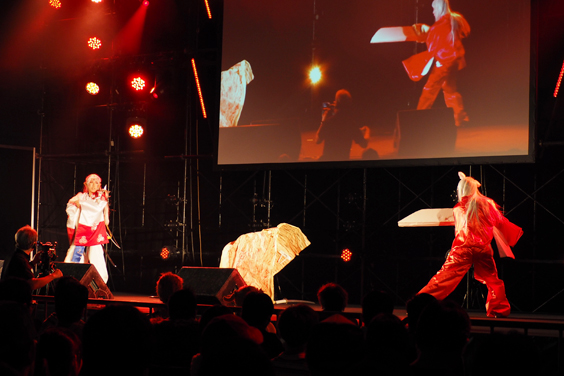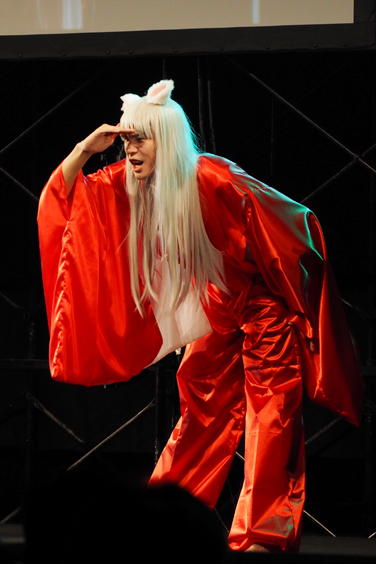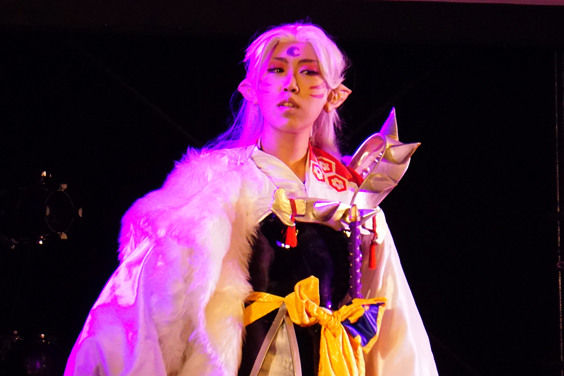 Sou from "TEAM WANWAN MK.II" gave some insight into the process of creating their costumes, revealing that "There were so many patterns and designs in our characters' outfits to consider, it proved hard to cut each one out and sew them together." Banana Hime Luna provided some feedback from the judging panel, saying "From your costumes all the way down to your smallest movements, it is clear just how much thought you have put into the portrayal of these characters. It's a good point of reference."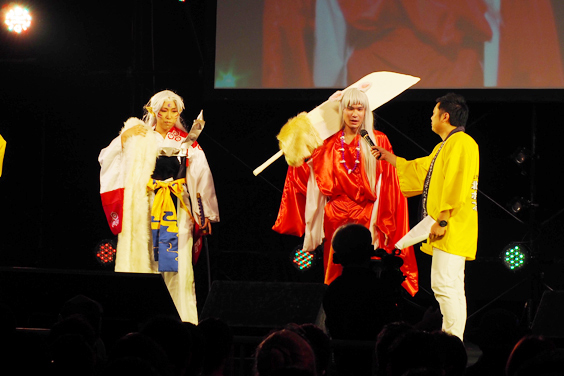 The team gave their impressions of the event, telling everyone how much fun they had performing in front of such a big audience!