WORLD COSPLAY SUMMIT 2018 Japanese Preliminary Kyushu Qualifying Round(5/9)
Entry Number 3: EX-creators / "Kamen Rider Ex-Aid"
EX-creators performed on stage as "Kamen Rider Ex-Aid" and "Kamen Rider Cronus" from the tokusatsu drama "Kamen Rider Ex-Aid." The two emcees couldn't hide their surprise at the standard of the team's costumes. Their quality was so high that it was hard to believe that they were handmade, even when after inspecting them close-up!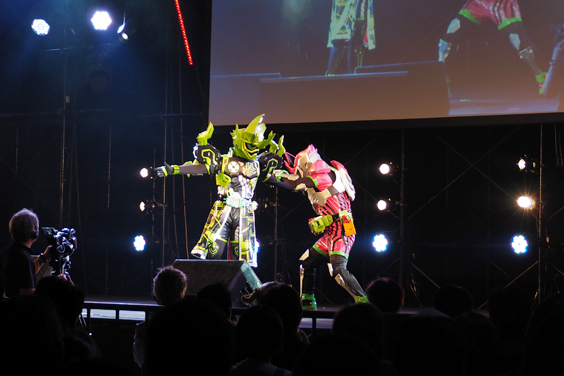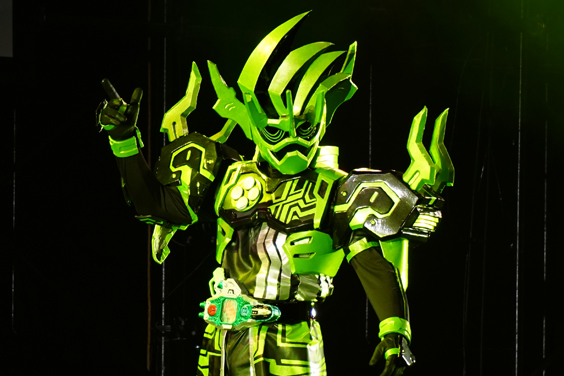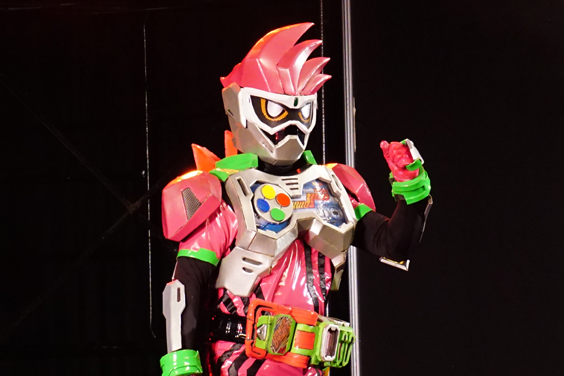 The two members of the team did a great job not to break from character. As soon as they heard the question "Can we get a look at your mask?" they replied by stating that they cannot back once they have transformed into a character! Mr. Narumi expressed his astonishment at what they had achieved, stating, "Even when you dropped some of your props, you didn't let that get in the way. Your performance was so great! I really respect what you did!"