#3 Alice Nine's China Tour Success! The Report on their Concert Frenzy(1/3)

Live tours are integral not only to Japan's music industry, but to the Japanese entertainment industry as a whole, and summer of 2014 began with such a tour. Alice Nine is loved by people throughout Japan and quite possibly loved even more than that by more people around the world, and they recently completed the China-leg of their Asia Tour.
Beginning in Shenzhen on May 30th, they toured all the major centers around the country, including Guangzhou, Wuhan, Beijing, Shanghai, Chongqing, and Amoy. Without doubt, they're the first major artists from Japan to play so many cities in China in the one tour.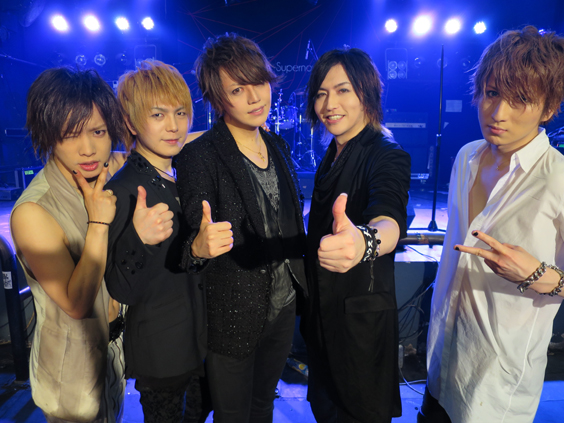 ▲Alice Nine (From left: Hiroto, Nao, Shou, Tora and Saga)
I first got to know the members of Alice Nine after their leader and vocalist, Shou, sent me a message on Twitter in reply to one of my tweets I posted regarding their worldwide popularity. Since then, I've spoken with them about how people around the world are dying to see them perform, and I promised them that I would witness one of their overseas performances for myself. So I was thrilled to learn that the place where that promise would be fulfilled would be China.
I've explained this in detail in my book, "
Nihon ga Suki Sugiru Chugokujin Joshi
" (PHP Shincho), but there are hordes of young Chinese, especially girls, who absolutely love Japanese culture, and although it's very rarely reported in Japanese media, I've met with countless such people in my work with cultural diplomacy.
On a number of occasions, I've tried advocating a move to get more Japanese artists to China to meet their expectations. And also because it would form an important bridge for Japan-China relations. As it turned out, that's the very place where they would be going. And not only to Shanghai or Beijing, where a lot of Japanese voice actors and
anison
singers regularly visit, but the other major centers that aren't so familiar to Japanese, as well.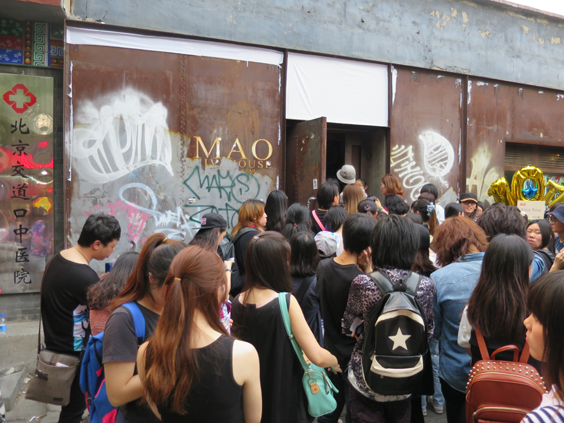 ▲Beijing. Fans lining up hours before the concert.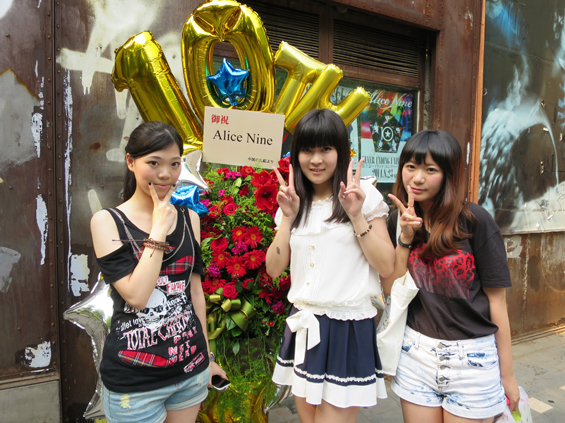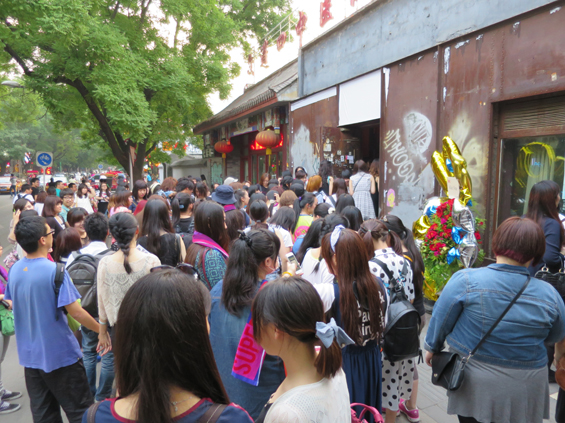 Apart from Wuhan, I've visited the other cities in my work with cultural diplomacy in the past, but the economic hub, Chongqing, I visited four times in the one year, from 2010-2011, and as such, it's one metropolitan city that holds a lot of memories for me. The success of Alice Nine's concert in Chongqing would almost serve as a test to gauge the outlook of all future Japanese artists in China. Nevertheless, their concert was a big hit. My schedule didn't allow me to make it to the regional cities to see them perform, but a Chinese friend living in Chongqing emailed me immediately to tell me about the concert frenzy.
The performances I got to see were the Beijing and Shanghai shows.
I may have only see them perform for the two days in Beijing and Shanghai, but it was clear just how long all the Chinese fans had been waiting for them.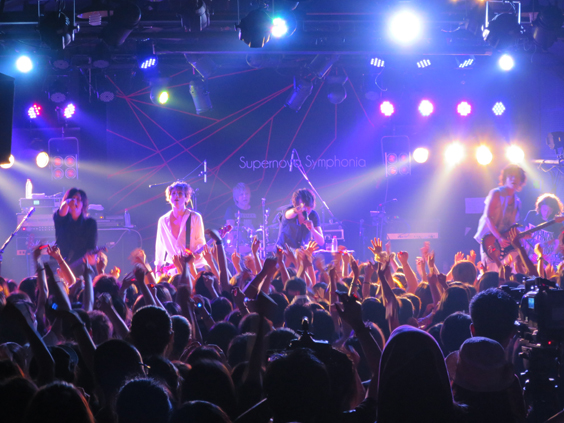 ▲Live performance in MAO, Beijing.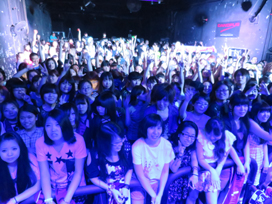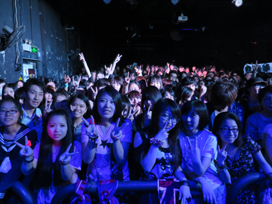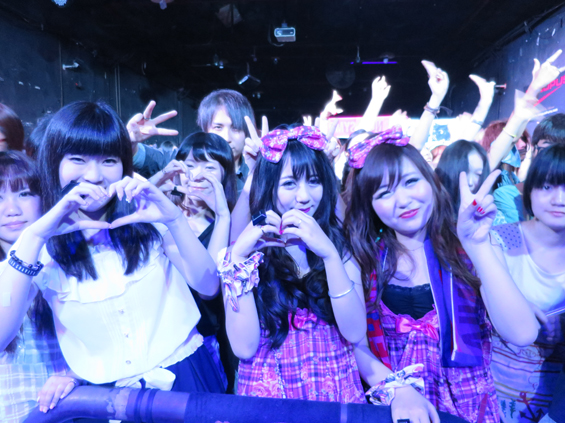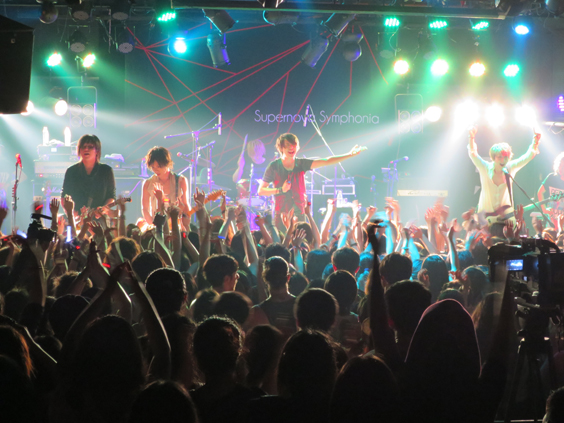 ▲Live performance in MAO, Beijing.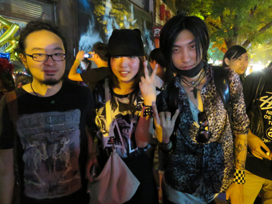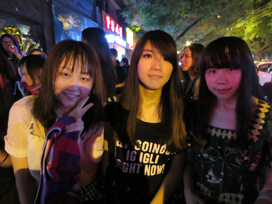 ▲After the performance, Beijing.