#9 "I just can't live without Urbangarde": S/mileage's Kanon Fukuda Goes One-on-One with her Idol, Yoko Hamasaki(1/3)

One of the current idol groups, whose concerts you can go and see and really enjoy without a single negative thing to say, is S/mileage. I highly recommend them to anyone who has yet to see them perform. They gave their first Budokan performance on July 15th 2014, but what surprised me about this concert most, was the sheer number of young female fans in attendance. The stand seating looked to be about half girls. I'm sure there were a lot of fans there who were seeing S/mileage perform live for the first time, too.
Another whose first time it was to see S/mileage perform at the Budokan was artist and personal colleague, Yoko Hamasaki, of Urbangarde. Hamasaki is another who receives a great deal of support from her female fans.
Along with Urbangarde leader, Temma Matsunaga, they've mentioned to me before how they would like to see S/mileage live, and it just so happens that the concert they got to see was at the Budokan – a crucial performance for the group.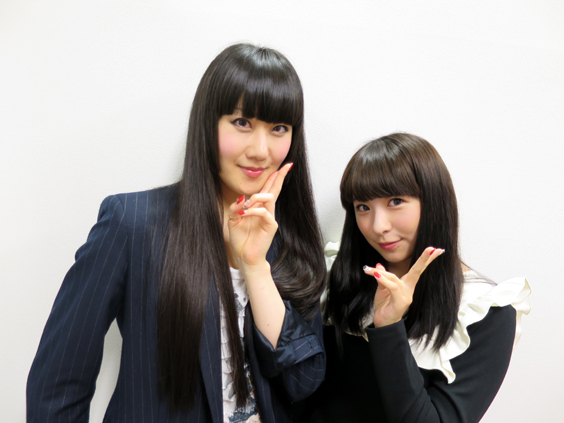 ▲Left:Yoko Hamasaki(Urbangarde) Right: Kanon Fukuda(S/mileage)
S/mileage fans will know this already, but member Kanon Fukuda is a huge fan of Urbangarde. They come up in her blog quite often.
So I thought to myself, if these two groups, who are so important to me, are so bound to each other by fate, it would be great to see them perform on stage together one time. And on November 3rd this year, at the 2nd holding of the Japan Pop Culture Carnival in Matsudo, these two groups will do just that.
In the lead up to that, my column this week focuses on a get together with Kanon Fukuda and Yoko Hamasaki and their first discussion together.
Fukuda "I first discovered Urbangarde by chance when I stumbled across their homepage. I really liked their look, so I started listening to a few songs and before I knew it I was hooked. A lot of the time I look through the lyrics and listen to the songs that peak my interest, but this group had both the visuals and the kind of lyrics that I really love."
Hamasaki "I think it's a good thing if people can find out about Urbangarde through a whole range of different avenues, so I'm glad that there are people out there who discover us just like Kanon did. Temma Matsunaga writes all the lyrics to our songs, so this will make him happy to know, too."
Fukuda "Ever since I became an idol I've listened to nothing but idol songs, but once I started listening to Urbangarde, I thought to myself,
'Wow, I think I like this,
' and it helped me discover something new about myself."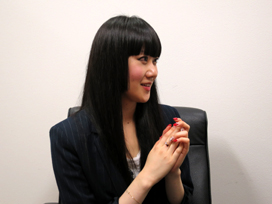 ▲Yoko Hamasaki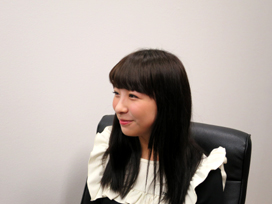 ▲Kanon Fukuda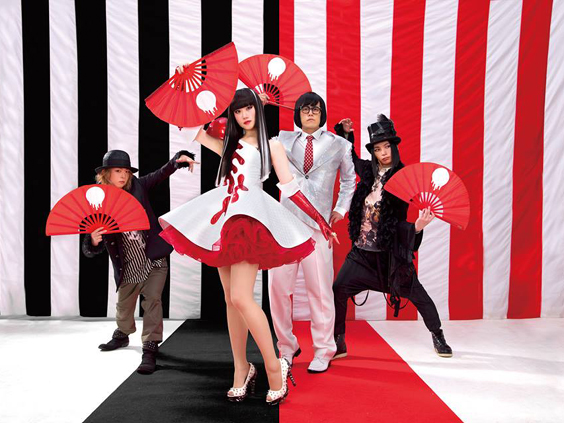 ▲Urbangarde
Urbangarde does a lot of collaboration performances with other idol groups, but what exactly is Hamasaki's opinion of idols?
Hamasaki "I'm a big fan of Seiko Matsuda, but I really started listening to idol songs after we first started doing collaborations with various idols and idol groups. We heard how interesting the idol situation was becoming and all the band members started looking into it. Up until a few years ago, idols facing off against bands or the two collaborating together would have been unthinkable, but now it's become so natural and people have come to accept it. I think it's a good thing that barriers are being broken down. At the same time, it's also shown me that Hello!Pro groups are a step above anyone else in the idol game. I was reminded of this fact again when I got to see Kanon, who's always telling everyone how much she loves us, and S/mileage at the Budokan. I thought it would be great if we could perform together one day, but then we were suddenly offered the chance to do just that at the Japan Pop Culture Carnival. It was like,
'Already!? That was fast!
'"
Fukuda "They've already done collaborations with some of my idol friends, and I got a message from Robin from THE Possible one time, bragging that she had just done a collaboration with them (lol). So when we got the news that it would be our turn to work with them next, I was over the moon. I was in a fairly quite place at the time but I still let out a scream (lol)."
Hamasaki "How nice of you. I want to scream out, too (lol)."