#12 "The Greatest Day of My Life" – Voices of the Fans That Gathered from all Around the World to see Morning Musume。'14 Live in New York(3/3)

"Tomorrow will be the greatest day of my life."
This is what the group told me the day before the concert and I understand how they feel completely.
I asked them if their love of Japanese idols has changed their lives in any way.
"I've made friends all over the world."
"I can now speak Japanese."
For an American/Canadian couple there, it was communication like this that led to their marriage.
I made a lot of young American friends during my trip to New York and also had a few nostalgic reunions. There was one Japanese woman currently living in America who I saw for the first time in more than 10 years. She's a Morning Musume。fan and often reads my articles, but back then I had no interest in idols, so she seemed to doubt whether I was actually the same person. It was a surprise reunion for me too when she came up and spoke to me after the show.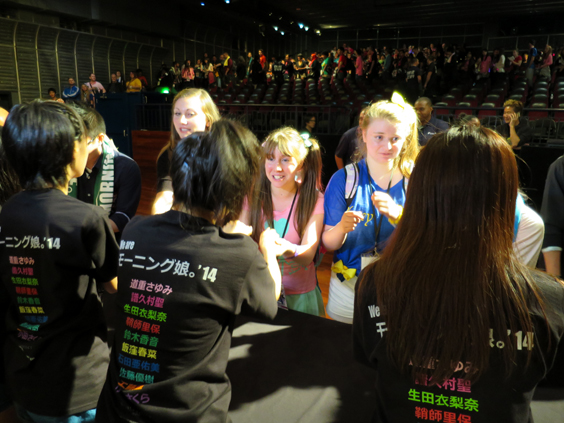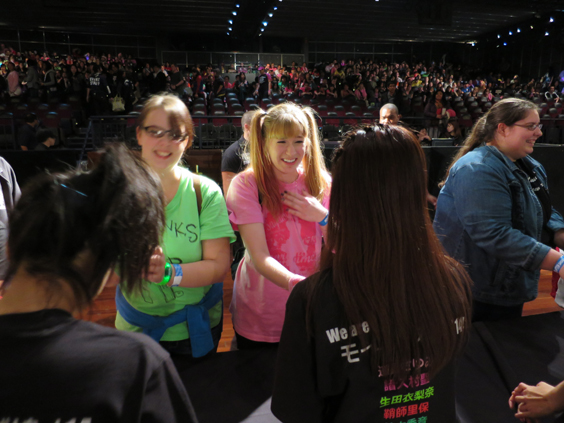 Overjoyed fans at the handshake session.
You just never know who you might meet. That's what I kept in mind as I headed out to New York, but there were far more wonderful encounters than I imagined. The Ai Takahashi-led "platinum era" Morning Musume。I met in 2010 changed my life in a big way, but as New York has shown me, the current Morning Musume。'14 have taken the group to new heights and my expectations for Morning Musume。'15 are even higher still.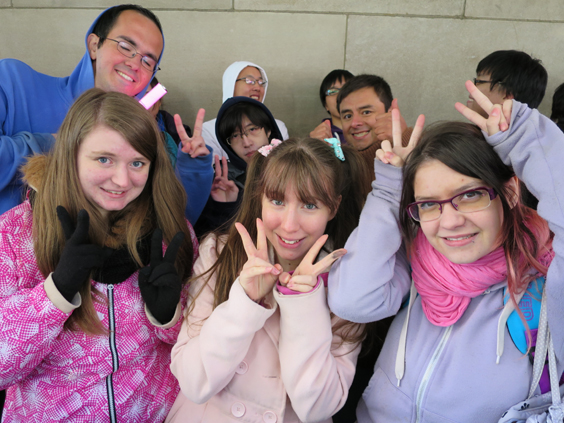 A new article alternate Wednesdays!
*Next update: the 19th of November
Columnist: Sakurai Takamasa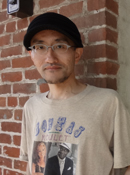 Contents Media Producer, author, journalist, specially-appointed professor of Digital Hollywood University, Digital Hollywood University graduate school, Sakurai Takamasa is a cultural diplomat who produces events and gives lectures in 130 cities in 25 countries. He acts as a cultural diplomat pioneer with anime and Harajuku Fashion. He is frequently invited as a guest to various Japanese events held worldwide. Having written several books including: "Nihon ga Suki sugiru Chugokujin Joshi" (PHP Shinsho), "Sekai Kawaii Kakumei" (PHP Shinsho), "Anime Bunka Gaiko "(Chikuma Shinsho), he is a radio personality who also regularly writes columns for various newspapers, magazines and web magazines.
-twitter
http://twitter.com/sakuraitakamasa/
Related Articles
J Pop Culture Observations
- Back Number

This comment section is for readers to leave opinions and comments. Inappropriate comments may be deleted, so please remember to be respectful. Thank you!