#15 From Idol to Rock Band – Reina Tanaka and The Meaning of "Hometown"(3/3)

A lot of idols out there now are out there because they aspired to one day be like Reina Tanaka.
But she has since moved on from her idol days and set sail on a new voyage to a place called rock. It's a place that will always lead to something more if you continue to make steady effort with your live performances and remain consistent.
Reina Tanaka continues to maintain her commitment to singing and as she sails along on this vessel called LoVendoЯ, alongside all of Reina Tanaka's adoring fans I will continue to watch and enjoy the ride.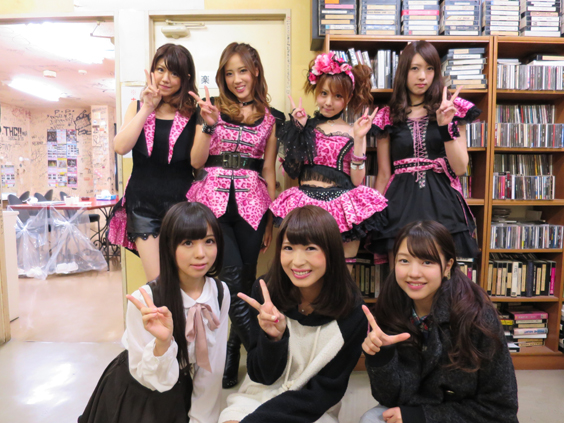 LoVendoЯ:From left- Yuki Uozumi, Marina Okada, Reina Tanaka, Marin Miyazawa
[Front] LinQ: From left: Ami Himesaki. Yusa Sugimoto, Yuumi Takaki
Photos: Takamasa Sakurai
A new article alternate Wednesdays!
*Next update: the 7th of January

Please note:
Due to the approacing New Year's holiday, we will be unable to update this series on the 31st of December (Wednesday) and will post the next installment on the 7th of January instead.
Columnist: Sakurai Takamasa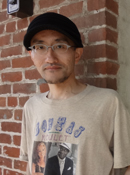 Contents Media Producer, author, journalist, specially-appointed professor of Digital Hollywood University, Digital Hollywood University graduate school, Sakurai Takamasa is a cultural diplomat who produces events and gives lectures in 130 cities in 25 countries. He acts as a cultural diplomat pioneer with anime and Harajuku Fashion. He is frequently invited as a guest to various Japanese events held worldwide. Having written several books including: "Nihon ga Suki sugiru Chugokujin Joshi" (PHP Shinsho), "Sekai Kawaii Kakumei" (PHP Shinsho), "Anime Bunka Gaiko "(Chikuma Shinsho), he is a radio personality who also regularly writes columns for various newspapers, magazines and web magazines.
-twitter
http://twitter.com/sakuraitakamasa/
Related Articles
J Pop Culture Observations
- Back Number

This comment section is for readers to leave opinions and comments. Inappropriate comments may be deleted, so please remember to be respectful. Thank you!