#17 "I Want to Live in Moscow!" Eir Aoi Experiences Russia's Love for Japan Firsthand at J-FEST(2/3)

When I had Aoi as a guest on my radio program, I asked her, "Which country would you like to visit?" to which she replied straight away, "Russia," and that's the reason I proposed Aoi go along to J-FEST in the first place.
When there are artists who say they want to visit Russia and then they actually go and see the country for themselves and fall in love with the place, as a person who has been conducting cultural diplomacy in Moscow for the past 6 years, there's nothing that makes me happier.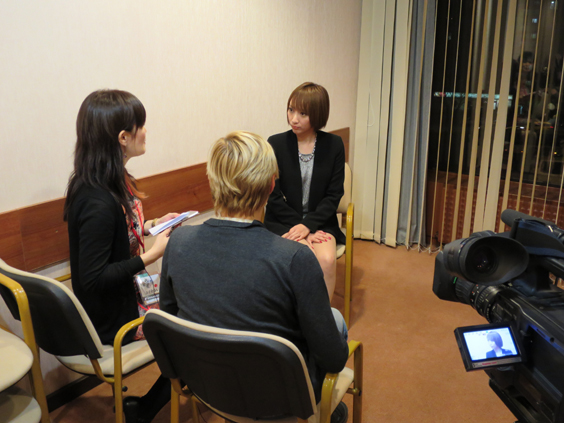 ▲ An interview with local media.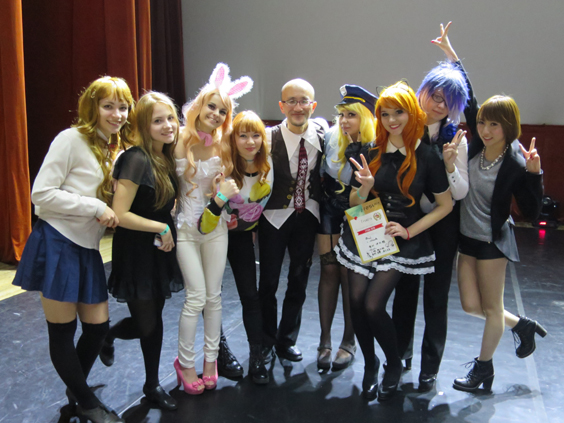 ▲ Together we judged the cosplay tournament.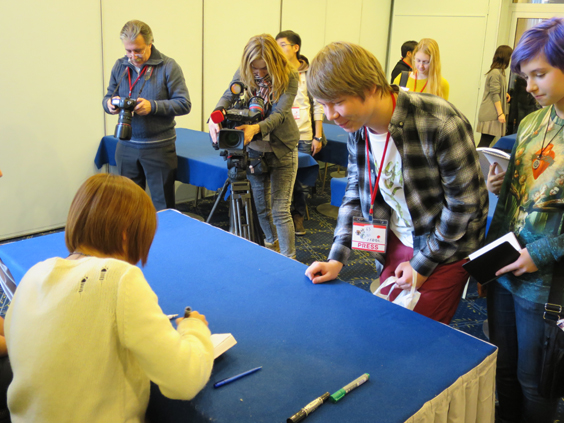 ▲ Autograph signing.
What were your impressions of the concert?
"I was worried there would be a bit of a language barrier but there wasn't at all. It really hit home to me that music and anime can overcome any barriers of language. When I was trying to fire up the crowd, even if they couldn't understand Japanese, you could tell that they could still feel what I'm saying. I'm so happy that the Russian people gave me such a warm reception."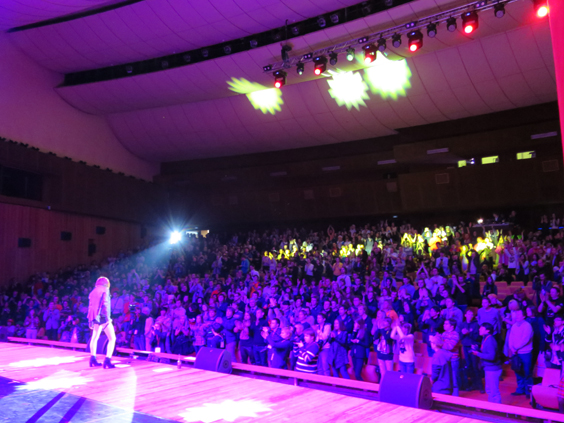 The day of Eir Aoi's performance was also her birthday and my talk show after her performance began with everyone singing "Happy Birthday" to her. She was overcome with tears at the sudden surprise. The fact that she just happened to have her birthday in Russia and celebrated it with so many Russian people I think signals that there's still much more to come in this relationship with Aoi and Russia.
"It was the first time I've celebrated a birthday overseas. I never thought that everyone would break into song for me, though. I was so happy I couldn't help but shed a few tears. It really was a memorable trip in so many ways!"