#17 "I Want to Live in Moscow!" Eir Aoi Experiences Russia's Love for Japan Firsthand at J-FEST(3/3)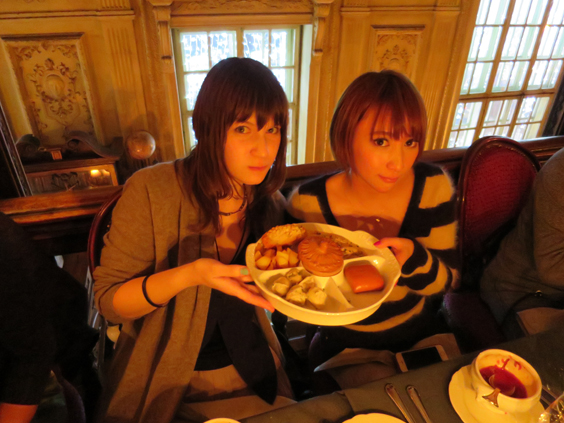 ▲ With my Russian friend, Maria, who always supports my cultural diplomacy activities in Russia.
Aoi also got hooked on Russian cuisine.
"The food was all so good; I ate so much I started to get back aches."
There's so much joy in just being able to enjoy the local cuisine and the delight in Aoi's face during meal times reminded me of that.
"I replaced the "arigatou" (thank you) in my songs with the Russian "спасибо" and the audience seemed to get a kick out of that and seeing all their happy faces made me happy too. Now that I've experienced what it's like, I really can't wait to come back and perform in Russia again. I want to connect with the Russian people even more. I definitely want to come back again. It would be great to come with all my other band members next time.
I now like Russia to the point that I want to live there and I'm just really grateful for this opportunity. It was a reminder of just how integral anime is in strengthening Japan's ties with the rest of the world too. I'm going to put in the work and make sure I return to Russia again."
I would love to come back to Russia with Eir Aoi again one day, too.
Eir, I'm sure I speak for everyone in Russia when I say, thank you for your visit.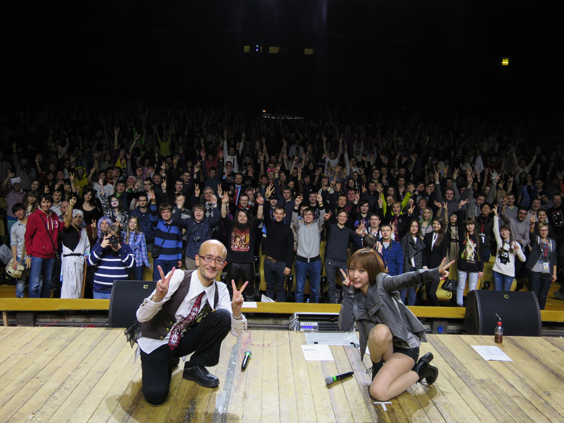 ▲ With the 1500 member audience after the performance.
A new article alternate Wednesdays!
*Next update: the 4th of February
Columnist: Sakurai Takamasa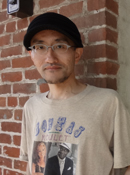 Contents Media Producer, author, journalist, specially-appointed professor of Digital Hollywood University, Digital Hollywood University graduate school, Sakurai Takamasa is a cultural diplomat who produces events and gives lectures in 130 cities in 25 countries. He acts as a cultural diplomat pioneer with anime and Harajuku Fashion. He is frequently invited as a guest to various Japanese events held worldwide. Having written several books including: "Nihon ga Suki sugiru Chugokujin Joshi" (PHP Shinsho), "Sekai Kawaii Kakumei" (PHP Shinsho), "Anime Bunka Gaiko "(Chikuma Shinsho), he is a radio personality who also regularly writes columns for various newspapers, magazines and web magazines.
-twitter
http://twitter.com/sakuraitakamasa/
Related Articles
J Pop Culture Observations
- Back Number

This comment section is for readers to leave opinions and comments. Inappropriate comments may be deleted, so please remember to be respectful. Thank you!