#21 Berryz Kobo's Final Concert – Looking Back on the Idols that have been Uniting the World for the Past Four and a Half Years(2/3)

Berryz Kobo is "Japan"
I first met Berryz Kobo in the fall of 2010. I was wowed by Morning Musume。 when I saw them perform live in Paris that summer, so I decided to follow it up by going to see a performance by another group of the same Hello! Project affiliation. My thoughts at the time were, "It's an idol group, but it's like I'm looking at Japan itself!" I watched on without even knowing their names, but what stood out even more then their appearance was their mish-mash of personalities.
One of the major traits that Japan can boast to the world is "diversity." Japan is an island nation home to many people, it's long and narrow from north to south, it has diverse climates due to its geographical conditions, and although traditional culture and popular culture coexist, they both too are distinctly diverse. Japan is a country with a multitude of icons that can only be found in Japan. Berryz Kobo is a mish-mash of personalities in the very best sense, and to me it represents the very diversity of Japan.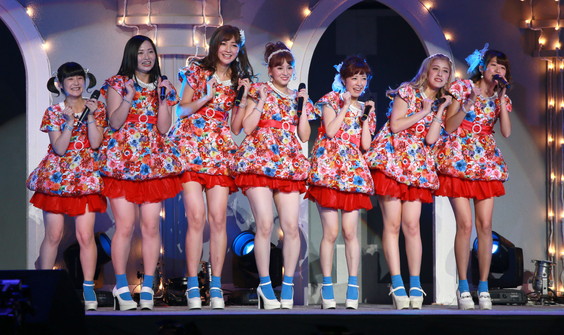 Berryz Kobo Final Concert 2015
Four and a half years ago we met without either party knowing the other's names, but I've gradually been building up my encounters with the members of Berryz Kobo ever since.
Some of these encounters include greeting the girls after a show and interviewing them for my articles, but I also went on the road with Momoko Tsugunaga and Miyabi Natsuyaki and did an interview with them when they performed as "Buono!" in Paris.
I've also had the members on the radio program I've been running with Sumire Uesaka for three years a number of times and our conversations are always entertaining. In the beginning, when I was only watching their concerts and didn't have much interaction with them, I thought that Risako Sugaya was such a cool character, so it was a complete surprise to learn that she was quite the comedian, sending me into fits of laughter whenever we met.
All the members of Berryz Kobo may have different personalities, but they each also have a sense of self as human beings and that's the defining commonality that they all share. And that's why these girls are the very essence of "Japan." They're a solid body of diversity.
In summer 2014, I went with ℃-ute to the Palace and Park of Versailles and joined them on their official visit to international organization, UNESCO – the first visit of it's kind for a Japanese idol group.
#5 Idols and the UNESCO Constitution – Berryz Kobo and ℃-ute the First Japanese Idols to Visit UNESCO
Since wars begin in the minds of men, it is in the minds of men that the defences of peace must be constructed.
This is the declaration of the UNESCO Constitution and it occurred to me that this is exactly what these girls are trying to achieve throughout the world as well.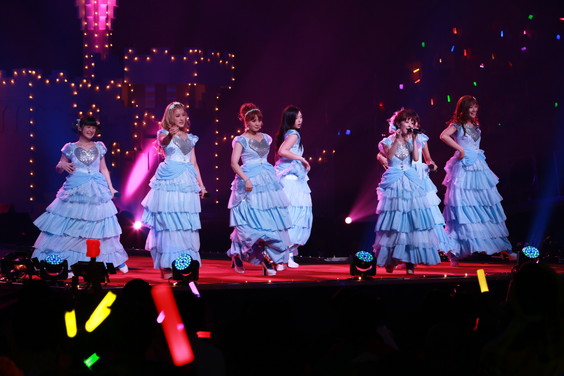 Berryz Kobo Final Concert 2015