#21 Berryz Kobo's Final Concert – Looking Back on the Idols that have been Uniting the World for the Past Four and a Half Years(3/3)

Global Popularity
Berryz Kobo has strong support from their fans, even overseas.
The biggest Japanese idols to first perform in Myanmar were also Chinami Tokunaga, Maasa Sudo and Miyabi Natsuyaki of Berryz Kobo, which I've written about in this column on a previous occasion.
#50 Japanese Idols Representing Japan on the World Stage – Interview with Berryz Kobo Members, Shimizu Saki and Tokunaga Chinami – Part Two
I regret not being able to see the performance they gave in Bangkok, Thailand, in February this year. I have loads of friends in Thailand who absolutely love Berryz Kobo. As their friend, I know all to well just how much they love and support these girls, and how much they appreciate the fact that they made repeated visits to Bangkok to perform for them. I wish I could have been there to enjoy this moment with them.
I was happy to hear from a Japanese friend who went to Bangkok to watch the concert, how amazing it was and how great the Thai fans were. The girls continued to unite Japan with the world right up until the very end.
#51 Japanese Idols Have a Strong Support Base Overseas – Hanging Out with Idol Fans in Thailand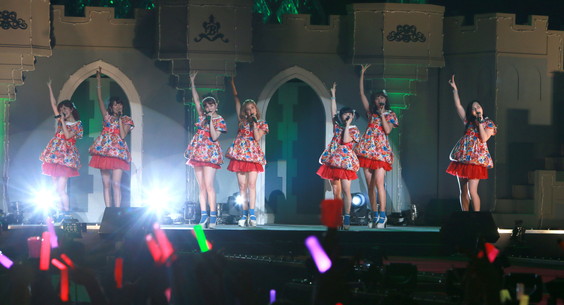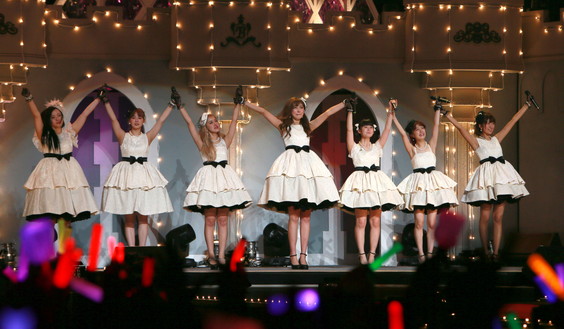 Berryz Kobo Final Concert 2015
After their Budokan performance I had one thing to say to the members of Berryz Kobo, and I'm sure all of their fans feel the same.
Thank you. And all the best for what's to come.
A new article alternate Wednesdays!
*Next update: the 1st of April
Columnist: Sakurai Takamasa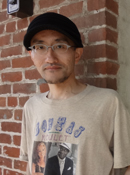 Contents Media Producer, author, journalist, specially-appointed professor of Digital Hollywood University, Digital Hollywood University graduate school, Sakurai Takamasa is a cultural diplomat who produces events and gives lectures in 140 cities in 25 countries. He acts as a cultural diplomat pioneer with anime and Harajuku Fashion. He is frequently invited as a guest to various Japanese events held worldwide. Having written several books including: "Nihon ga Suki sugiru Chugokujin Joshi" (PHP Shinsho), "Sekai Kawaii Kakumei" (PHP Shinsho), "Anime Bunka Gaiko "(Chikuma Shinsho), he is a radio personality who also regularly writes columns for various newspapers, magazines and web magazines.
-twitter
http://twitter.com/sakuraitakamasa/
Related Articles
J Pop Culture Observations
- Back Number

This comment section is for readers to leave opinions and comments. Inappropriate comments may be deleted, so please remember to be respectful. Thank you!