#25 Japan's "Niconico Cho-Kaigi," Mexico's "J'Fest," and Juice=Juice: What Global Otaku Events Can Teach Japanese Idols(1/3)

On March 25th and 26th 2015, Chiba Prefecture's Makuhari Messe played host to "Niconico Cho-Kaigi 2015," a member of the same International Otaku Expo Association (IOEA) that I introduced you to two articles previous.
This is an event that attracts all genre of otaku and everyone really enjoys. True to its slogan, "This country is full of gods," performances by various legends or "gods" of their respective genres featured throughout the event.
One of the live spectacles of Niconico Cho-Kaigi 2015 was "Cho-Ongakusai" which featured a performance by the group, Juice=Juice. And it was also here that I interviewed them.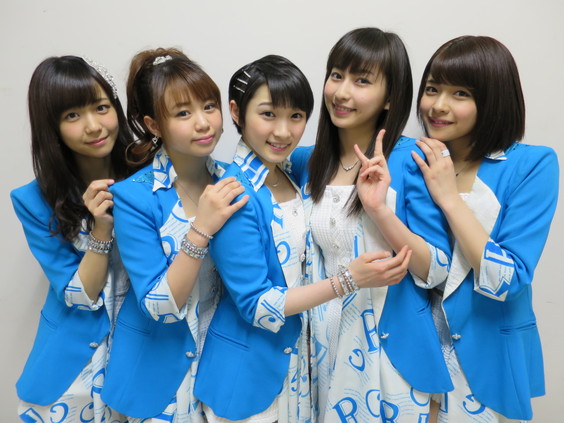 Juice=Juice
I've had the girls on my radio show a number of times in the past, but this was the first time that I've actually interviewed them.
Before we did the interview there was a particular video recording that I wanted them to see. It was footage from Mexico's "J'Fest" – an event which I made a guest appearance at just a week prior to Niconico Cho-Kaigi.
J'Fest is another member of the IOEA and is mainly an event for Japanese music and fashion. At the end of the talk I gave, I played a video letter from Morning Musume。'15 and ℃-ute.
As I've experienced in my travels with cultural diplomacy, Hello! Project groups like Morning Musume。'15, ℃-ute and Juice=Juice are popular all over the world, but nowhere more so than in Central and South America, and in particular, Mexico.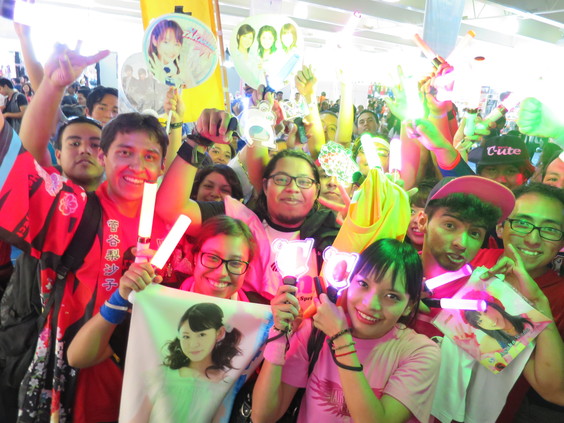 Mexico. The Hello!Pro fans who came to my talk.
I can still recall the cries of "Momusu Saiko!" (Morning Musume are the greatest!) when I played a video message from Morning Musume。'15 for the first time after a talk I gave in 2011, and I'll never forget the local girls I saw dancing and singing a perfect routine to ℃-ute's "Dance de Bakoon!"
The Morning Musume。'15 and ℃-ute video letter and music videos played at J'Fest were welcomed with loud cheers. People would cheer and scream every time I mentioned one of the members' names and I just couldn't help feeling sorry that it was me out there and not the actual girls of Morning Musume。'15 or ℃-ute.
After my talk I was swarmed by the audience and people telling me how much they loved Hello! Pro, but there was one girl in particular who just begged me to come and watch her group's performance that was about to start. I managed to free up a bit of time in my schedule so I made my way to the stage where the girls were about to perform. The show began and the first sound to emit from the speakers was "Kaze ni Fukarete" by Juice=Juice. But this was more than an overseas cover-dance team, they were also singing in Japanese as well. None of the girls could actually speak Japanese, though. Their set was arranged into a medley and the next tune to begin was "Hadaka no Hadaka no Hadaka no KISS," also by Juice=Juice.