#27 ℃-ute Interview – With Japan and Mexico Forging Closer Ties, How Will the Idols Approach Their Long-Awaited Mexico Performance(3/3)

A Message to the Mexican Fans
Their upcoming concert will be the first time that ℃-ute performs in the Americas. Mexico will also mark the first time that a Hello! Project idol group performs in Latin America. I asked the girls about their expectations and preparations for the Mexico concert.
Nakajima "Whenever you speak a single word overseas, everyone tends to scream out with delight, but I don't want to let myself get too swept up by it this time. When I get too excited I end up not saying the things I want to say, and if I get so worked up that I end up forgetting the stage program, then it will just ruin the whole concert. We just want to make sure we nail everything we have to do so that all the fans enjoy the show."
Yajima "I hope that we can get fans to learn more about our individual personalities outside of our concerts as well."
Hagiwara "Opportunities to visit Mexico don't come by very often, so I want to make sure that I look every one of our fans in the face. Ever since we went to France, I feel like our French fans have found more opportunities to come to Japan. It makes me so happy and I hope that our efforts in Mexico make all the Mexican people realize how fun ℃-ute concerts are and it makes them want to come and see a concert here in Japan one day, too."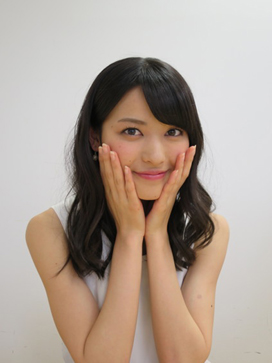 Maimi Yajima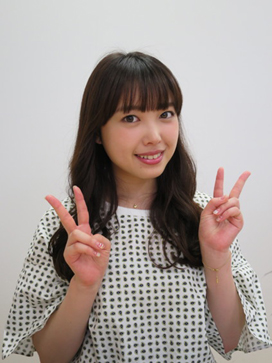 Saki Nakajima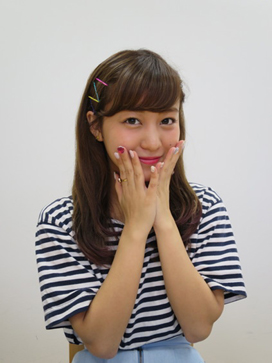 Mai Hagiwara
I want to see them again!
That's how ℃-ute and Hello! Project idols make you feel when you see them perform.
For all the fans that have discovered various forms of Japanese culture online, I think that that ℃-ute's Mexico concert will help them develop an even stronger interest in Japan itself. My interview with the three girls took place just before the tickets to their Mexico concert were to go on sale and somebody had sent me a photo over social media of fans lining up overnight to get tickets.
Yajima
"Thank you so much. I just want to tell everyone in Mexico how grateful we are."
Hagiwara
"I'm thrilled, and even though it's taken so long to be able to see them, they've remained so loyal to us all this time. It's such a nice feeling to be thought of even though we've never been able to meet. Please wait just a little bit longer and we'll see you in September."
Nakajima
"I never knew that the people of Mexico were such big supporters of ours. Thank you for your support all this time. I hope you enjoy the concert."
I'm planning on being there for ℃-ute's Mexico performance as well, of course. And I'll be sure to report back on the concert and on the fans in Mexico and the greater Americas that have been waiting for them to perform for them for all these years.
Even from an economical point of view, Japan-Mexico relations are growing closer and closer. I hope that people who used to be like me and think that idols are of no particular significance to them find out about this upcoming concert, too. I think they will come to realize just how these girls and their fans are uniting Japan and Mexico and widening the door to possibilities for the future. As I've written on numerous occasions, international concerts by Japanese idols are not matters that concern only the idols and fans themselves. I can't wait for September!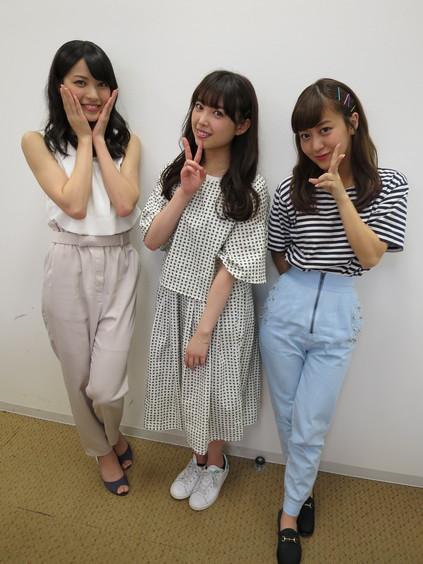 A new article alternate Wednesdays!
*Next update: the 24th of June
Columnist: Sakurai Takamasa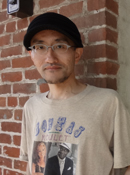 Contents Media Producer, author, journalist, specially-appointed professor of Digital Hollywood University, Digital Hollywood University graduate school, Sakurai Takamasa is a cultural diplomat who produces events and gives lectures in 140 cities in 25 countries. He acts as a cultural diplomat pioneer with anime and Harajuku Fashion. He is frequently invited as a guest to various Japanese events held worldwide. Having written several books including: "Nihon ga Suki sugiru Chugokujin Joshi" (PHP Shinsho), "Sekai Kawaii Kakumei" (PHP Shinsho), "Anime Bunka Gaiko "(Chikuma Shinsho), he is a radio personality who also regularly writes columns for various newspapers, magazines and web magazines.
-twitter
http://twitter.com/sakuraitakamasa/
Related Articles
J Pop Culture Observations
- Back Number

This comment section is for readers to leave opinions and comments. Inappropriate comments may be deleted, so please remember to be respectful. Thank you!