#29 Morning Musume。'15 Extended Interview with the 12th Generation (Part2) - "I want to devote my life to Morning Musume。 just like Michishige-san did"(1/3)

"I saw a side to Sato-san that I didn't expect"
Following on from my previous article, this week I continue my interview with the four 12th generation members of Morning Musume。, an idol group that plays a significant role in Japan's attempts to become more connected with the rest of the world.
#28 Morning Musume。'15 Extended Interview with the 12th Generation (Part 1) – "I never realized how much preparation goes into a live performance and how much practice you have to do up until the opening day."
Go back a few years and all of the current senior members, almost all of who are still in their teens, would have been in the same position that the 12th gen members are in now. So I wonder how they would have explained the Morning Musume。tradition to them.
I asked the girls about the senior members.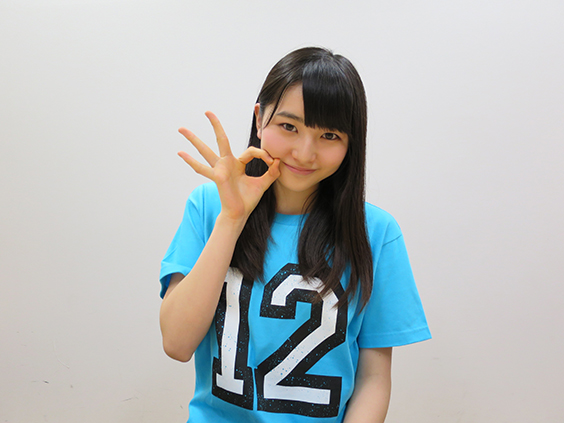 Haruna Ogata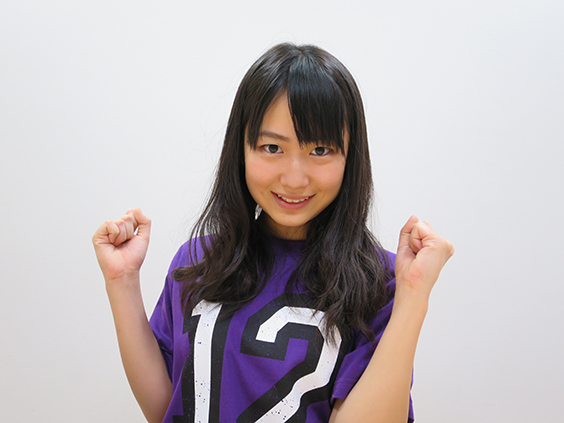 Miki Nonaka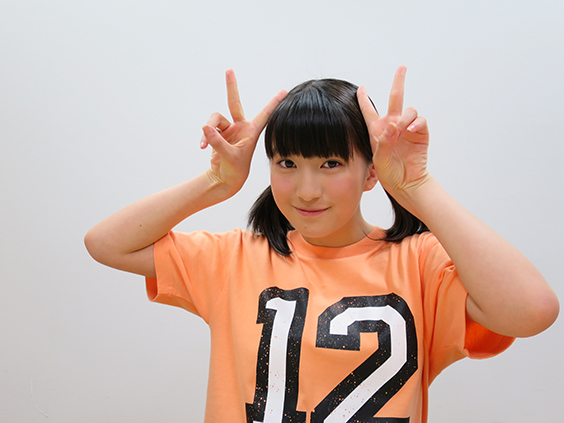 Akane Haga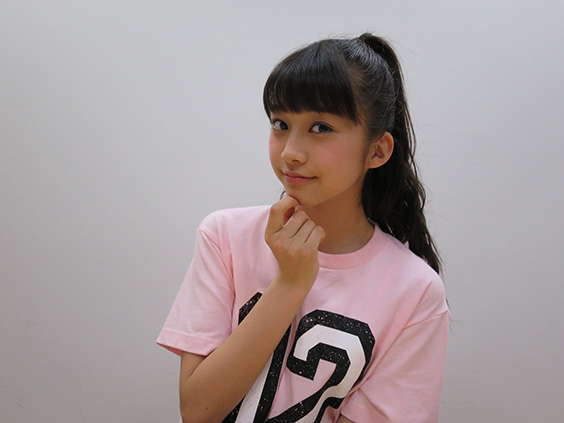 Maria Makino
Ogata
"At the "Hello Concert"
(a concert by all the Hello! Project groups which serves as a prelude to Morning Musume。's spring tour)
, all the 12th generation girls were really struggling but Sato-san (Masaki Sato, 10th gen.) was so kind to us. She gave us lots of advice. I saw a side to Sato-san that I didn't expect. She's a wonderful mentor."
Nonaka
"A lot of the senior girls give us advice. The other day Ishida-san (Ayumi Ishida, 10th gen.) told all of the 12th gen. girls that we had a lot to work on before our final Budokan performance, but she let us figure out what those areas were on our own. She helped us to tighten up the parts of our act that tend to become sloppy in the final leg of a tour. The seniors give us lots of advice no matter whom we ask. They're all just really reliable."
Haga
"One piece of advice that really helped me was when all the seniors told us how physically demanding the final performance was, but they said if we just keep pushing ourselves, we could take our performance to another level and something good will definitely come from it. After hearing that, I pushed on with everything I had until the very end."
Makino
"Ikuta-san (Erina Ikuta, 9th gen.) taught me that it's not just dancing; you have to interpret the emotions in the lyrics and incorporate those feelings into the dance. So now I don't just wave my arms about or whatever, I think about every movement and the emotion behind it."
In the world of "artisans," I believe humanity is what makes the artisan mentality work in the end. One thing I feel from the Morning Musume。'15 members whenever I speak with them is their sincerity. I feel like that's the source of their "artisan" nature.
Hearing episodes about the 12th generationers and their seniors only reaffirms these feelings.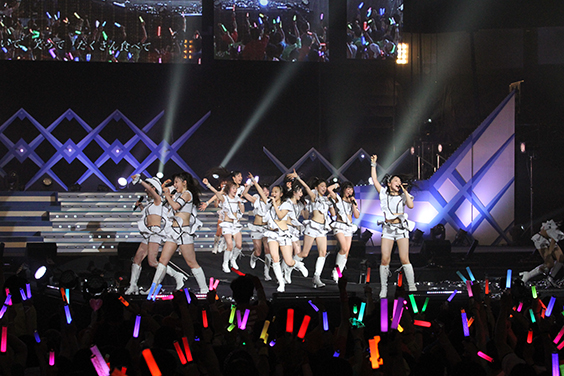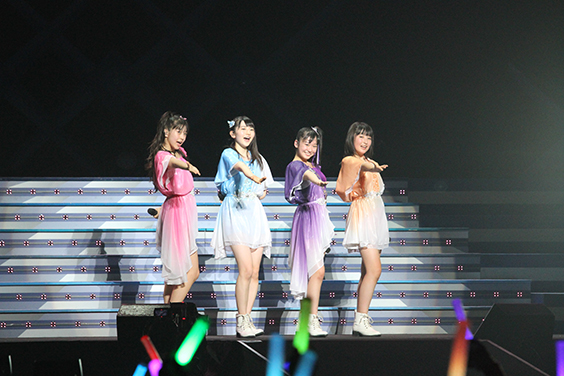 Last day of tour for the 12th generation at the Budokan.