#35 ℃-ute in Mexico (Part 1) – From Killer Concert to Cultural Diplomacy Symposium: Strengthening Ties Between Mexico and Japan(2/4)

Cultural Diplomacy Symposium with Mil Máscaras
For me, the ℃-ute-meets-Mexico pairing is a rather fateful one. This time around, in addition to their live performance, I had the group participate in cultural diplomacy activities as well.
It was the same cultural diplomacy symposium held at the Universidad Nacional Autónoma de México (UNAM) (National Autonomous University of Mexico) that I spoke at in April. This time, though, I was joined on stage by ℃-ute and Mil Mascaras: a national hero in Mexico and a pro wrestling superstar to fans throughout Japan.
It was a combination of artists from completely different backgrounds, ages and genres, but the symposium was a perfect indicator of just how effective music and sports are at bringing people of different nationalities together.
Mixing in humor along the way, Mascaras spoke earnestly about how important it was for him to continually push himself harder than anyone else, and ℃-ute were fixated on his every word.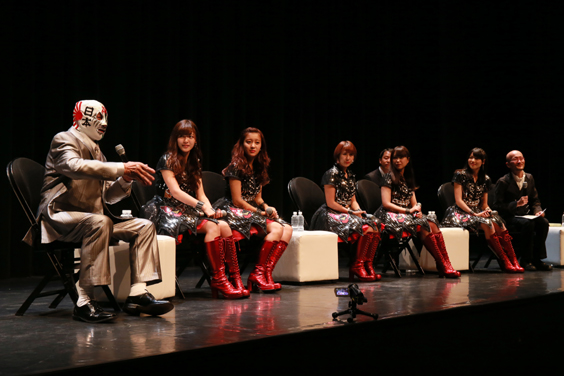 Cultural diplomacy symposium.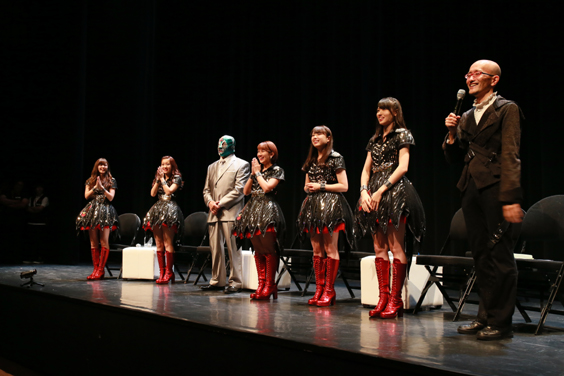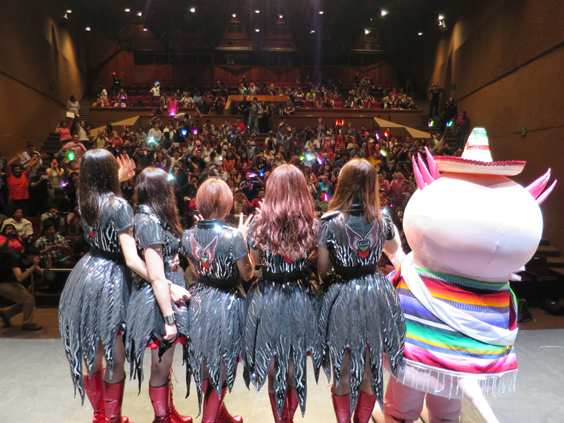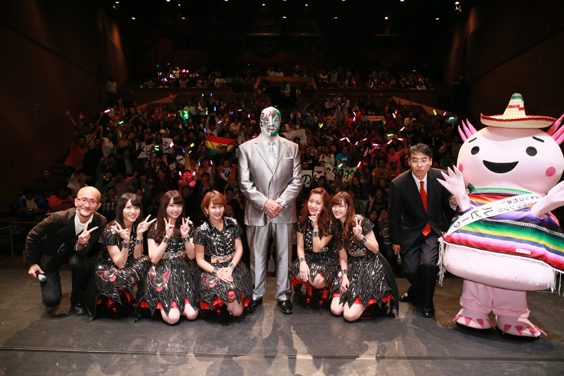 From left: Takamasa Sakurai, ℃-ute, Mil Máscaras, Japanese Ambassador Mr. Akira Yamada, Mexican mascot "Lupita" (based on the Axolotl or Mexican Walking Fish).
This cultural diplomacy project was put together with the help of Japanese ambassador, Akira Yamada, and all the people at the Embassy of Japan in Mexico. I first met Yamada-san in July 2008, in Madrid. Ever since then, he has been both a mentor in my cultural diplomacy endeavors and a sworn friend.
"The very basis of diplomacy is getting someone to like the country you're from."
The one who taught me this simple yet most important insight was Yamada-san.
Next time, I'll talk about the special discussion held between Yamada-san and ℃-ute – two of my important colleagues in cultural diplomacy –at the ambassador's official residence the day after the concert.
Both sides discussed the true nature and significance of cultural diplomacy, and you will only be able to read about it here, on asianbeat.