#39 Kanon Fukuda's Final Interview as a Member of ANGERME – "There are so Many Things we can Achieve if we Just put in the Effort, but I Never Even Tried."(2/3)

"There are so few things I like about myself – I just have a complex about everything. In S/mileage's early days, people would say things like, "That group has such good style," but I would interpret that to mean 'the other three girls – excluding me,' and I really just didn't like my face. Everyone else was so much cuter and more radiant than me.

In saying that, though, it's not like I put in the effort to try and make myself look cuter, either. I don't have any particular preferences when it comes to makeup, so I just let the makeup artists do what they like. So while I had these hang-ups about my looks, I didn't have the determination to do anything about it, either."

It was around that time that Fukuda discovered Harajuku.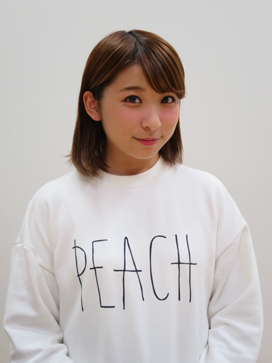 "When I went to Harajuku, everyone had their own style and a no-rules approach to makeup. The clothes that people wore then were probably much more out-there than they are now, too.
After I discovered Harajuku, I started to take an interest in fashion. I started to learn what makeup went with which particular fashions and I started to become more particular about my own makeup as well. I found out that if I made more of an effort myself, I could feel happier about the way I look. There are so many things we can achieve if we just put in the effort, but as I realized at this time, I never even tried. In regards to fashion also, I learned that if you wear the clothes that you want to wear on a regular basis, people start to associate you with that particular style and then it becomes easier to wear those clothes in daily life. Projecting your own individuality is different from just putting yourself out there and wanting to stand out, and it was realizing this that I began to see a change in myself.
It was around the same time that I started to get into bands like Urbangarde and Shinsei Kamattechan. Their music taught me that music can be aggressive and it's okay to put
this
or
that
in your lyrics, and they really just changed my outlook on so many things."
Ayaka Wada is the only other member who has shared the same joys and sorrows as Fukuda since their indies days. Fukuda also spoke a little about her relationship with Wada.
"It's not like we're really good friends. And it's not like we're always hanging out together in our private time. But that's not to say that we have a bad relationship either. She's the member I feel most comfortable with just being in a room in silence.
I used to have such an inferiority complex about Ayacho in the past. Then when we did a photo book together, they had us do completely different things even though we would appear on the same page, and only then did I start to realize, 'So I don't have to just follow what she's doing,' 'I can just be myself.' It's because Ayacho has this image of being so neat and clean that part of me is free to be myself."