What's hot in Japan right now?
Let's introduce the top 5 selling items at the "trend shop"
ranKing ranQueen
Fukuoka Tenjin Shop.
And asianbeat will give away products from the Top5 list to one lucky reader!See last page for details

【This week's pickup product】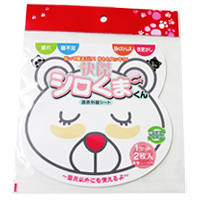 Just put it on and go to sleep. Wake up bright-eyed!
Kaiketsu Shirokuma-kun infrared sheet
『快傑シロくまくん』遠赤外線シート
(Vendor:LinkEarth/Price: ¥500)       
The feature of this sheet is how it provides a facial massage for the bags under your eyes ("kuma" in Japanese) every day. If you are concerned about the look of your eyes and stay up late and suffer from lack of sleep – here is a concentrated infrared sleep-time treatment. Great for those who don't like complicated face-care. It is also reusable being anti-bacterial and anti-fungal.


Fukuoka Tenjin Shop(2010.5.3-5.9)

Information Source:ranKing ranQueen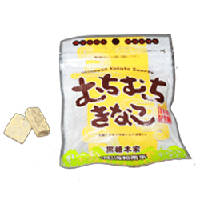 No.5

Muchi-muchi Kinako
むちむちきなこ(¥126)
【Sweets:Brown sugar candy】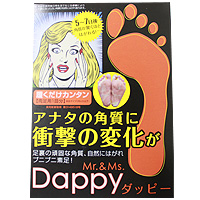 No.4
Dappy
ダッピー(¥1,980)
【Sundries: Foot-care】
Amazing results in just seven days! This special foot pack removes the thickened hard skin on heels and soles in five to seven days. In two weeks you will have smooth feet – perfect for summer and sandals.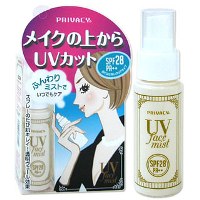 Privacy UV Face Mist
プライバシー UVフェイスミスト(¥1,050)
【Sundries: Sunscreen】
Just spray it over your makeup for a simple sunscreen treatment. The mist-spray doesn't ruin your makeup and can be used anywhere anytime. SPF28PA++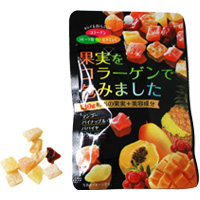 Kajitsu wo collagen de tsutsumimashita
果実をコラーゲンで包みました(¥148)
【Sweets:Dried fruit】

PRESENTS
All the info. on asianbeat's present campaign!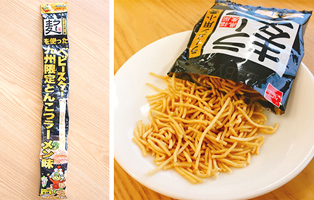 * Win a packet of "Ramugi Baby-Star (Kyushu limited edition tonkotsu ramen flavor)"!
[Details] Click
HERE
!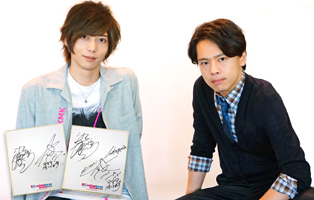 *Win a card signed by Akinori Nakagawa & Toshiyuki Someya!
[Details] Click
HERE
!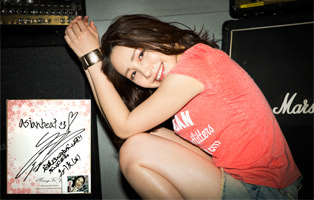 * Win a card and a cheki (photo) autographed by You Kikkawa!
[Details] Click
HERE
!