Itasha Award 2014 - Entry(1/2)

asianbeat, in collaboration with the Fukuoka Motor Show 2014 brings you the "Itasha Award 2014"! Entries are now being accepted! And they're flying in! So, are you going to tell the whole world about your itasha?
Photographs of entrants vehicles will be displayed at the Fukuoka Motor Show 2014. The first prize winner will also receive a special gift. We are all waiting for your entries!
(In the case of a large number of entries the competition sponsor will judge the quality of the entries and choose which to display.)
First Prize: Kamadare Tonkotsu Ramen(3 packs) and Fukuoka Snack Set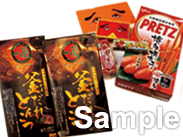 Kamadare Tonkotsu Ramen is made by taking the rich, meaty flavor from pork broth and adding ramen noodles. Now you can take Fukuoka's unique flavor and enjoy it in your own home. The competition's prize includes this ramen alongside some of Fukuoka's famous sweet treats.
If you want to find out more about Fukuoka's famous noodles, take a look at our
Classic Tonkotsu Ramen Report
.
* Product photo is for demonstration purposes.
Competition Details
Competition Summary
Take a photograph of your beloved "itasha" and send it in!

Terms and Conditions
*Entries are limited to image files under 2MB and over 5 megapixels in the JPEG format.
*Photographed vehicles must be owned by the entrant.
*Images must be family friendly.
*The entrant takes all responsibility in the case of a copyright infringement complaint from a third. The sponsoring organisation will bear no responsibility.
*Entrants will hold copyright for any submitted images, however, by entering entrants automatically allow asianbeat to use their images without compensation.


Image Uses
(1) Publication to the asianbeat website, along with asianbeat's Facebook and Twitter page.
(2) Display at asianbeat's competition exhibition.
(3) Usage in publications and advertising material for the competition.
* Entrant's relevant personal information will be stored in compliance with data protection regulations.
* Entrant's email address must not change during the course of the competition. The registered email address will be used to contact entrants in the event of winning/losing. Please ensure your mail filters can receive mail from asianbeat-info@aycc.jp as this will be used for competition communications.
* The competitions terms and conditions are subject to change without previous notice.

Entry Period
November 22nd (Fri) 2013 - December 22nd(Sun) 2013

Prize Announcement
The prizes will be decided by a vote on the asianbeat website between December 25 (tue) 2013 and January 21 (tue) 2014 as well as judging by the sponsors. Results will be published on our home page on January 23rd (thur) 2014. Results will also be posted along with entrant's photographs at the Fukuoka Motor Show 2014 exhibition.
Entrant Requirements
Entries must be from individuals.
How to enter
Fill in the Itasha Award Entry form and take photographs showing the front, right side, left side, rear and whole car. Attach the entry form and the images (in the jpeg format) to an email and send it to asianbeat. Download the entry form here:

Itasha Award Entry Form (Microsoft Word docx File)
Entering from a cell phone or smart phone
If you are unable to download the entry form or input your details you can still enter using your cell phone or smart phone.
Copy the contents of the entry form below and paste them into an email. Add your important details and pictures of your itasha to the email and send it to the asianbeat competition email address to complete your entry.
>>Entry Page for Cell Phones and Smart Phones
(!) If the images are very large please compress them before sending.
*Please note your name and comments may be used on the asianbeat website, the Fukuoka Motor Show 2014 exhibition or in the prize announcement.
Contact Details
Email subject: asianbeat "Itasha Award" Entry
E-mail Address:
asianbeat-info@aycc.jp

PRESENTS
All the info. on asianbeat's present campaign!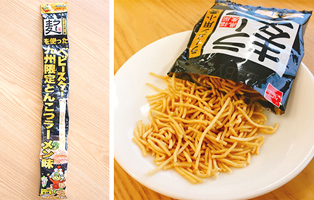 * Win a packet of "Ramugi Baby-Star (Kyushu limited edition tonkotsu ramen flavor)"!
[Details] Click
HERE
!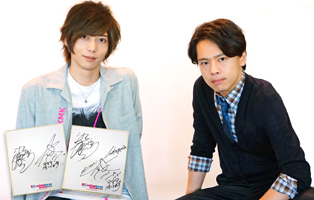 *Win a card signed by Akinori Nakagawa & Toshiyuki Someya!
[Details] Click
HERE
!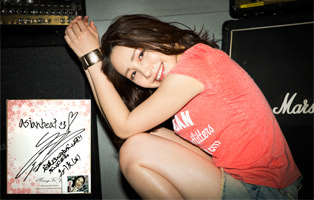 * Win a card and a cheki (photo) autographed by You Kikkawa!
[Details] Click
HERE
!