Entry No.2 クド公@DC5
Entry No.2 クド公@DC5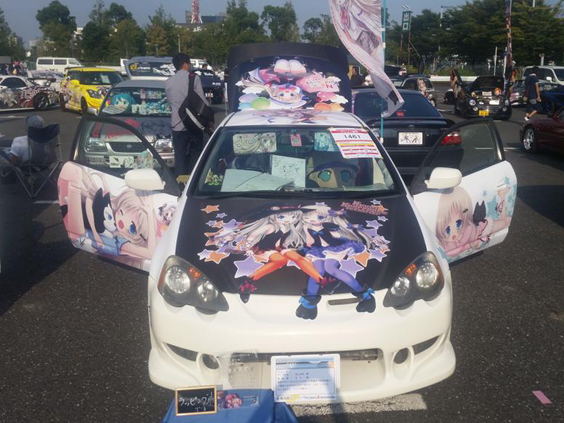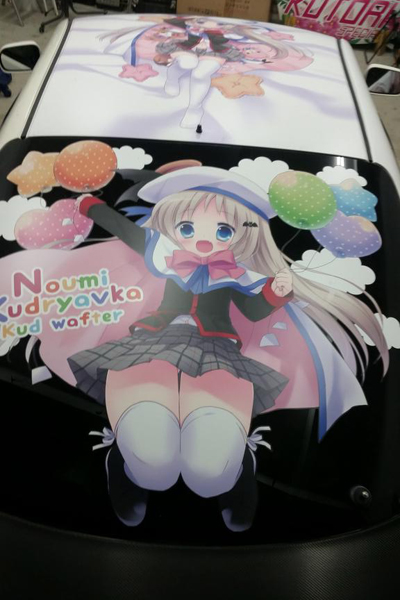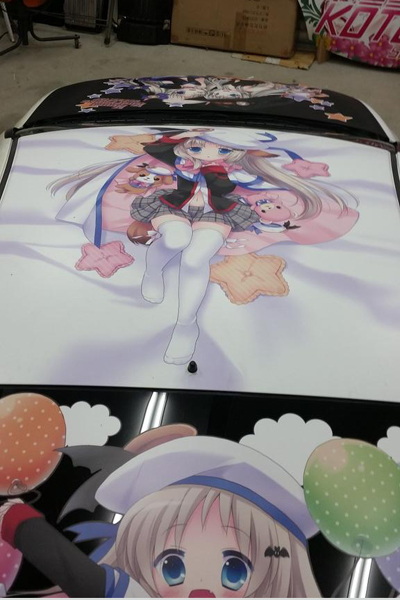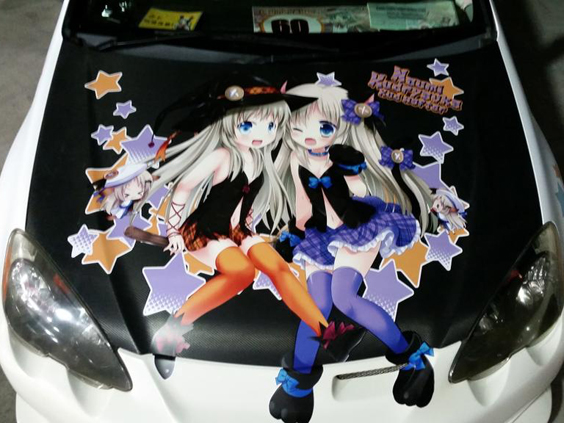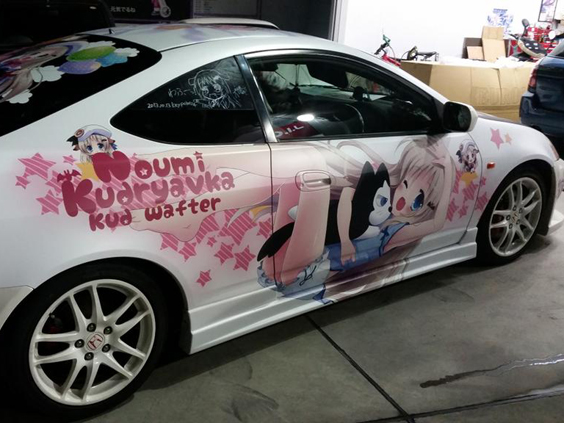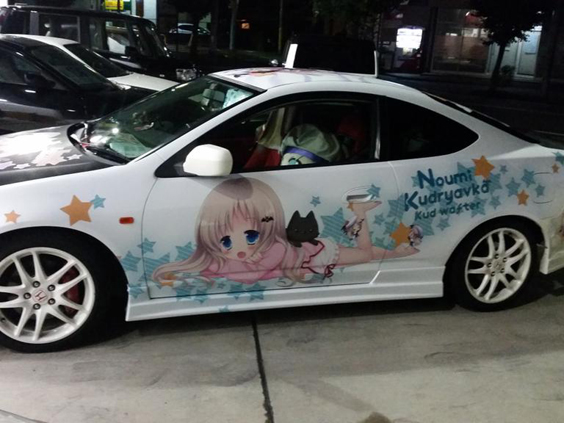 ■Make and Model
HONDA INTEGRA DC5
■Concept/Style
Officially approved by the painters and illustrators.
Circle/group name: 紅茶娘 & ほしまめ
Provided by: 犬峯あや & Mana
■Time Taken
Around 1 year
■Amount spent on Itasha upgrades and parts
Approximately 600,000 yen
■Hardest aspect of the re-modelling?
Since I only had one copy of the stickers I had to be really careful not to make any mistakes.
■Which character would you like to see sitting in your passenger seat?
Kudryavka Noumi
■A final few words (Eye-catching parts of the car, general comments, etc.)
From the very beginning I customized the car by myself, whilst consulting with the painters/illustrators about the arrangement.