Entry No.13 ニック
Entry No.13 ニック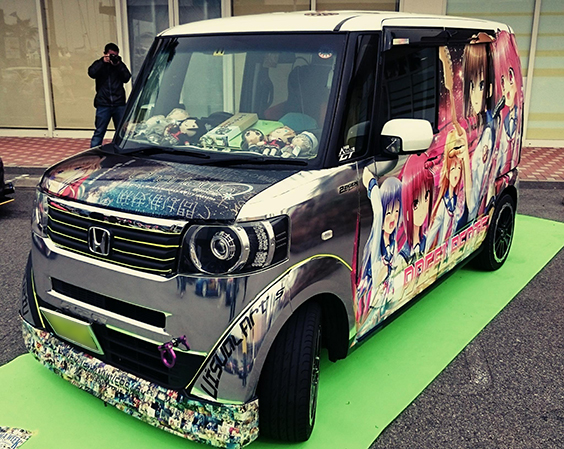 ■Make and Model
NBOX+
■Concept/Style
To celebrate their 15th anniversary, I wanted a loud, lively design!
■Time Taken
40 hours
■Hardest aspect of the re-modelling?
Attaching the decorations (to the surface).
■Which character would you like to see sitting in your passenger seat?
Masami Iwasawa
■A final few words (Eye-catching parts of the car, general comments, etc.)
If any of you pass me in the opposite lane, I'm sorry if you're blinded by all the garish decorations on my car!