All Aboard the Thousand Sunny!(1/13)

All Aboard the Thousand Sunny!
It goes without saying that in this modern era, Japanese anime has become an icon of Japanese culture and a representative of Japan itself. From amongst all the works of anime out there though, the one that garners a reputation for being the biggest hit anime ever would have to be "One Piece." Recently, the number of One Piece related events being held around the country have been on the rise, signaling an unprecedented One Piece "boom" of sorts.

One such example is the "Thousand Sunny Cruise" that commenced in Huis Ten Bosch on April 2nd this year (2011). Here you can experience roughly 20 minutes of cruising on a real-life replica of protagonist Captain Luffy's and the Straw Hat Pirates' ship, "Thousand Sunny." The Straw Hat crew will join you on the cruise and while you're there check out Chopper's medical office, Nami's mikan trees, and the various other elements of the world of One Piece that have been reconstructed down to the finest of detail.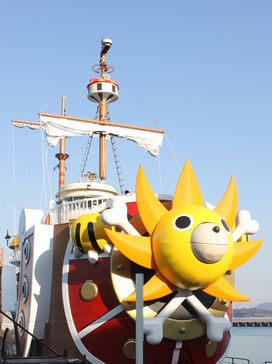 © Oda Eiichiro/Shueisha・Fuji TV・Toei Animation
On a side note, the Thousand Sunny was built by a company in Nagasaki (Kyushu, Japan), however, as there were no actual blueprints of the Sunny it was apparently constructed using a mere three pictures from the anime and without the aide of any written dimensions whatsoever.

Apart from taking a cruise on the Thousand Sunny, while in Huis Ten Bosch be sure to visit Shabondy House where you will find original One Piece goods, themed restaurant menus, etc., and enjoy spending the day getting lost in the world of One Piece!

(Article by Shagawa – Editorial Dept.)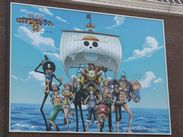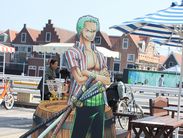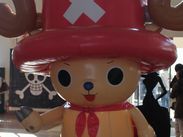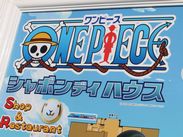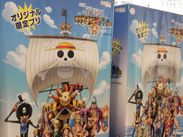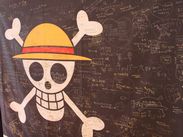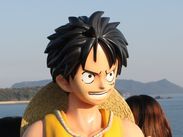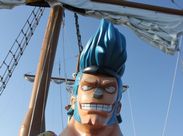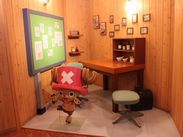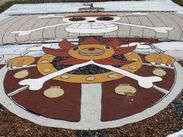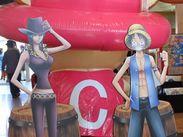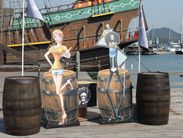 For larger or whole images, please take a look at the next pages. From next page, it will automatically go to next photo when you click the photos.
Related Articles