Taking another look at Kyushu's trains through the eyes of a book from Thailand

Kyushu's sightseeing trains experience a surge in popularity in Thailand. So who's it down to...?
We've just received news that a book featuring snaps of JR Kyushu's sightseeing trains has become massively popular in Thailand. The book is the work of Zcongklod Bangyikhan (also known as Kong san), the chief editor of the popular young person's culture magazine "a day".

The cover features an illustration of the limited express "Yufuin no Mori". As you open the book you see the layout featuring a photograph of a train on one side and Kong san's comments, just like a photo album. Leafing through the 273 pages JR Kyushu's sightseeing train's charms are given full coverage and you'll be surprised at the detail of the reporting.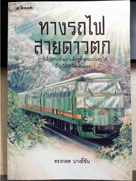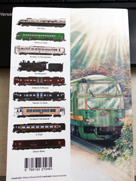 ▲Front and back cover of the book. The title is "The Railroad of Shooting Stars"
Unfortunately being unable to read Thai means the contents of Kong san's book are a mystery and I had to ask the man himself what he wanted to get across to his readers. "I wanted to show the inspiration I got from train designer Eiji Mitooka and JR Kyushu's 'Design and Story' trains. These trains are not just sight seeing trains, they are special and overflowing with creativity. Recently the popularity of trains has taken a dip in comparison to cars and other transport options so JR Kyushu's sightseeing trains are an attempt to recover from that. They're not just a way of getting around, they're a fun holiday experience. However, most Thai people are unaware of their existence so I thought I would try to spread the word. Since I published the book I've had a huge response.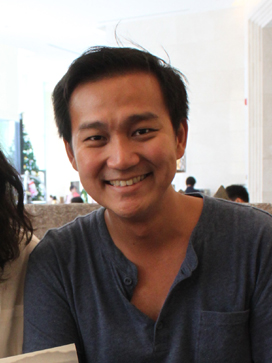 ▲Thailand's trend-setter, Zcongklod Bangyikhan
So many people have shown me pictures on facebook of them going to Japan and riding these trains. When I saw that I realized I had fulfilled my goal." As I listened to what Kong san had to say I reminisced about a trip I took a long time ago to Yufuin on the "Yufuin no Mori". Riding in the elegant carriages was the main event of the vacation and I vividly remember looking around and exploring while we were underway.

Nearly 20 years on, Kong san's story sounded fresh to me, even though I take sightseeing trains completely for granted. After a little research I found out about the "Nanatsuboshi in Kyushu"(Seven Stars in Kyushu) train which started running last year in the Fall. It made me realize once again how JR Kyushu is in a formidable position among rail companies when it comes to sightseeing trains.

Kong san first came to Kyushu in May 2010 to work with asianbeat and fell in love with everything it has to offer, visiting again and again multiple times in the next year for various reasons and producing books to show off Kyushu's attractions to Thailand's young population. His books are sure to rouse the hearts of his readers.
Since several years ago Thailand has been undergoing a bicycle boom. The results of the manufacturing boom will have a huge effect on Kong san. And of course, the next boom is sure to be holidaying in Kyushu. (Editorial Dep't. Yamashita)
External Links
PRESENTS
All the info. on asianbeat's present campaign!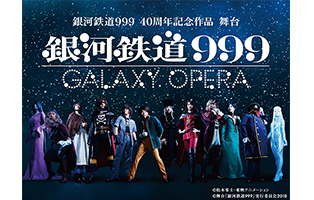 * Win 2 pairs of tickets to the play "Ginga Tetsudo 999" -GALAXY OPERA- Kitakyushu Performance!
[Details] Click
HERE
!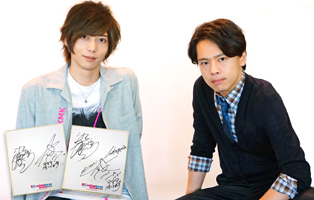 *Win a card signed by Akinori Nakagawa & Toshiyuki Someya!
[Details] Click
HERE
!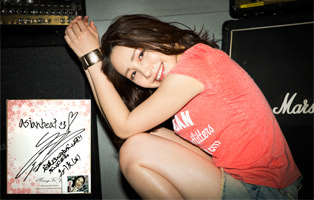 * Win a card and a cheki (photo) autographed by You Kikkawa!
[Details] Click
HERE
!