The "Yanagawa Hina Matsuri (Doll Festival) Sagemon Meguri" is on right now!

Hot right now! Yanagawa is the place to be!
The "Yanagawa Hina Matusuri Sagemon Meguri (lit. Yanagawa Doll Festival and Hanging Ornament Tour)," which is known to many people as an event that signals the arrival of spring, has started!
"Sagemon" are mobile-like hanging ornaments that features seven strings tied from a bamboo ring (up to 40cm in diameter) that has been decorated in red and white colors.
Each string has 7 items, such as Yanagawa-mari (a traditional type of handmade decorative ball local to the area) and small lucky charms attached. Two large Yanagawa-mari hang independently in the middle of the mobiles, meaning that there are 51 hanging items in total in this traditional display, which has been a hallmark of Yanagawa since long ago. In Yanagawa, "sagemon" are hung on either side of the "hina-dan (tiered doll stand)," they are said to bring with them longevity and are passed on from parent to child, from generation to generation.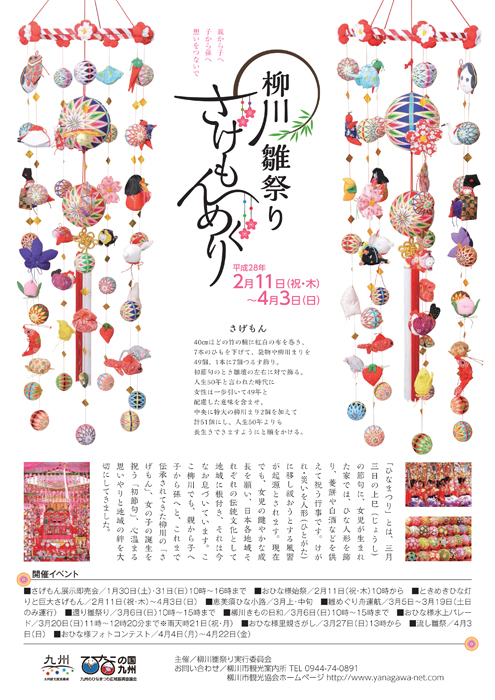 Speaking of Yanagawa, even aside from viewing the sagemon, there is so much to see and so many lovely food places to choose from. You can take a boat-trip round the town on their famous canals, or sample the delicious local eel dishes, as well as much more! Yanagawa has also been spoken about a lot recently as it is the hometown of sumo wrestler Kotoshogiku, an Ozeki (the sport's second highest rank) who won the 2016 January Grand Sumo Tournament.
Yanagawa is hot right now and in line with all the attention that the city has currently been receiving, a Yanagawa City tourism promotional video entitled "SAGEMON GIRLS" was released on February 8th 2016!
This lovely video somehow manages to condense the charm of Yanagawa into just 5 minutes. The cute dance is performed by the "Sagemon Girls," who really embody and bring to life the 3 court ladies who appear together in hina doll displays. The girls are the perfect match for the cute and colorful Sagemon!
The "Yanagawa Hina Matusuri Sagemon Meguri" runs until April 3rd 2016 (Sunday). And the various events that take place during the festival can be seen in the promotional video! If you get the chance, please make a trip to Yanagawa, a place jam-packed with charming attractions! (Editorial Dept.: Nene)
2016 Yanagawa Hina Matsuri Sagemon Meguri
Event running from: February 11th (Thursday) to April 3rd (Sunday) 2016.
Event Information:
-Tokimeki Hina Akari to Kyodai Sagemon (Hina Lights and Giant Sagemon): 11th February (Thursday) to April 3rd (Sunday)
-Ebisu Hina Koji Street: Beginning and middle of March
-Hina Meguri Fune Unko (Hina Meguri Boat Service): March 5th (Saturday) to March 19th (only in service on weekends)
-Kaeri-Bina Matsuri (Return of the Hina Matsuri): March 6th (Sunday) 10:00-15:00
-Yanagawa Kimono no Biyori (Yanagawa Kimono Day): March 6th (Sunday) 10:00-15:00
-Ohina-sama Suijo Parade (Hina Doll Water Parade): March 20th (Sunday) 11:00-12:20
 *If raining the event will be moved to March 21st (Monday)
-Ohina-sama Sato-oya Sagashi (Searching for Parents of Hina Dolls): March 27th (Sunday) from 13:00
-Nagashi Hina Matsuri (Floating Hina Dolls): April 3rd (Sunday)
-Ohina-sama Photo Contest: April 4th (Monday) to April 22nd (Friday)
-Organizer: Yanagawa Hana Matsuri Jikko Iinkai (Yanagawa Hana Matsuri Executive Committee)
-Enquirers contact: Yanagawa City Tourist Information Center at 0944-74-0891
-Yanagawa City Tourist Association website:
http://www.yanagawa-net.com/
External Links
PRESENTS
All the info. on asianbeat's present campaign!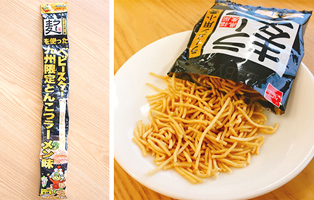 * Win a packet of "Ramugi Baby-Star (Kyushu limited edition tonkotsu ramen flavor)"!
[Details] Click
HERE
!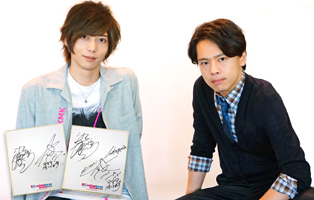 *Win a card signed by Akinori Nakagawa & Toshiyuki Someya!
[Details] Click
HERE
!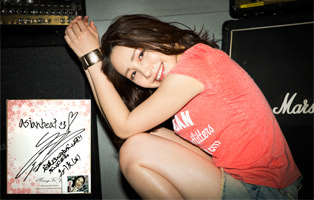 * Win a card and a cheki (photo) autographed by You Kikkawa!
[Details] Click
HERE
!