The Fukuoka Overseas Student's Association (FOSA) "Welcome Party 2016"!!

Once again, this year has seen many overseas students make their way to Fukuoka!
On Saturday 28th May 2016 the Fukuoka Overseas Student Association (FOSA) held their "Welcome Party 2016" at the Fukuoka Education Center. Now an established annual event, this year's party was a big affair, welcoming around 250 overseas students from 30 different countries and regions throughout the world.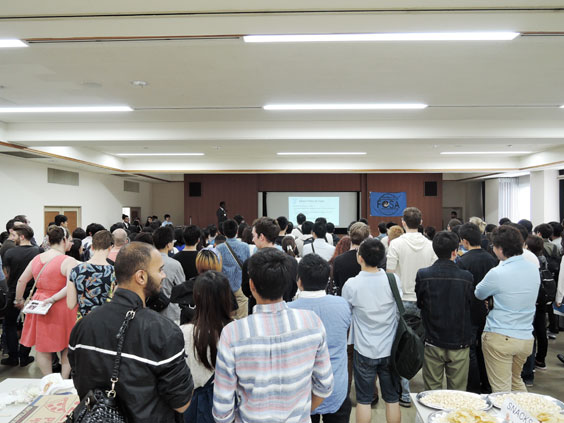 This year's event kicked off with opening remarks from the newly appointed President of the Fukuoka Overseas Student Association (FOSA), Mugabi Jophous.
There was then an explanation of the organization's activities and what it is that they do. Fukuoka Prefecture's International Affairs Bureau Director-General, Fukushima then welcomed all the new incoming overseas students and also gave his condolences to the victims of the recent 2016 Kumamoto earthquakes. He also spoke to the students, expressing a hope that they will talk about the current situation in Fukuoka and Kyushu properly, and that tourists will come back soon.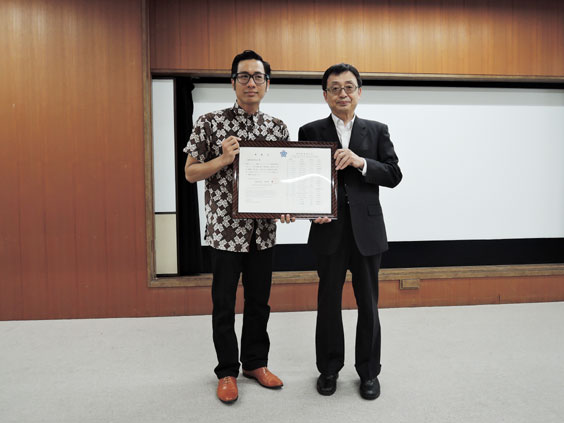 Here is Aril (left), the former President of FOSA receiving a letter of gratitude from Mr. Fukushima (right)
With guests treated to performances by representatives from many different countries and regions, as well as food and snacks , you could have almost forgotten that you were in Japan! The event came to a close with a fabulous mini-live set from LinQ that crossed borders and really bought everyone together!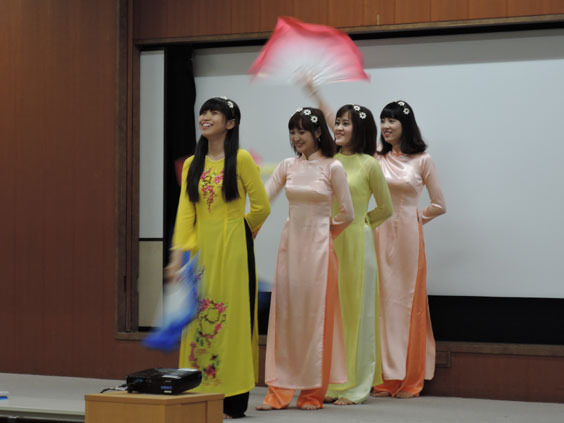 A group of students called "Ms. Vietnam" performed a traditional dance wearing "ao dai," an outfit native to Vietnam.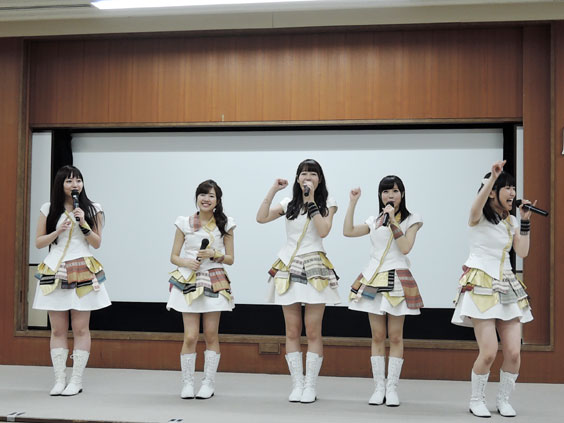 LinQ performed a live performance!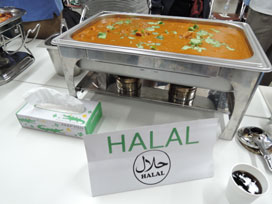 There was also halal food on offer for the guests!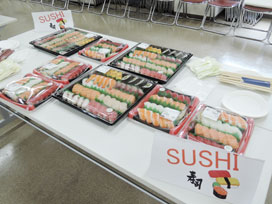 The sushi proved a real hit!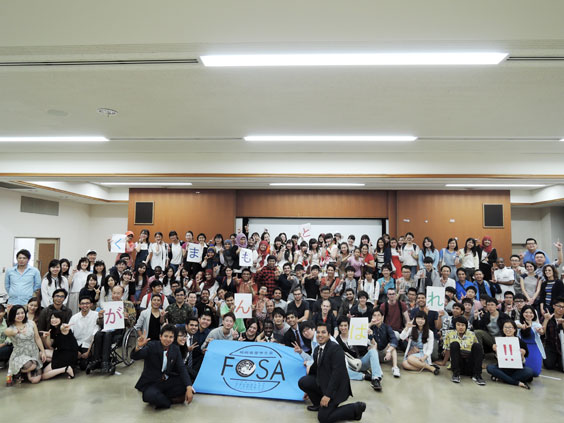 Here at asianbeat we have special feature called "
This is Fukuoka
," which describes the unique charm of Fukuoka from the perspective of overseas students. Just like the rest of the website its content is posted in numerous different languages, so be sure to check it out! (Editorial Dept.: kurocco)
Related Articles

External Links
PRESENTS
All the info. on asianbeat's present campaign!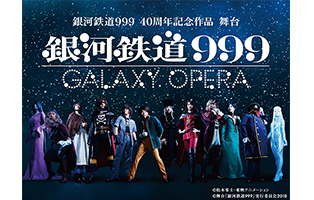 * Win 2 pairs of tickets to the play "Ginga Tetsudo 999" -GALAXY OPERA- Kitakyushu Performance!
[Details] Click
HERE
!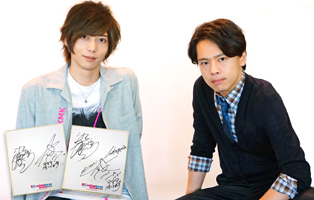 *Win a card signed by Akinori Nakagawa & Toshiyuki Someya!
[Details] Click
HERE
!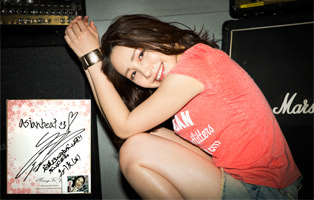 * Win a card and a cheki (photo) autographed by You Kikkawa!
[Details] Click
HERE
!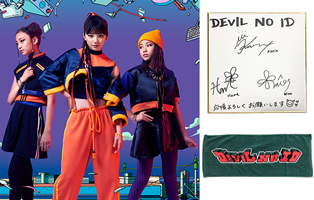 * Win a card or a towel autographed by DEVIL NO ID
[Details] Click
HERE
!