The hands-on, realistic survival game "ATTACK THE FUKUOKA CASTLE" is here!

Capture Fukuoka Castle, while finding out more about the history and spirit of Ninjas!
While solving puzzling mysteries, participants will have a limited period of time to get to their end destination and in the process can really enjoy getting immersed into this hands-on, realistic survival game.
"ATTACK THE FUKUOKA CASTLE" is an exciting, experience-based challenge, which sees teams of people from different countries come together to "become" ninjas and try to capture Fukuoka Castle!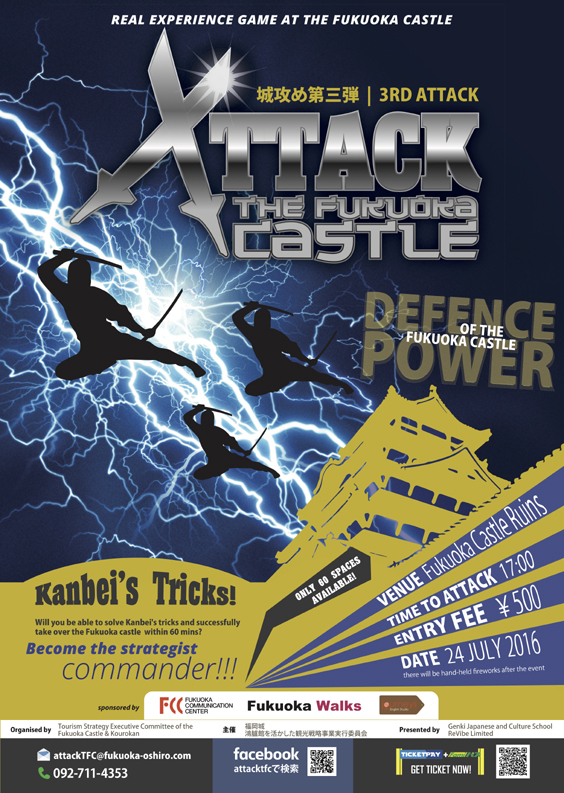 The name "Kuroda Kanbei" became extremely well-known thanks to the Taiga drama about his life. And it was Kanbei and his son "Kuroda Nagamasa" who built Fukuoka Castle. The aim of the game is to figure out puzzles and then finally infiltrate the castle that they built!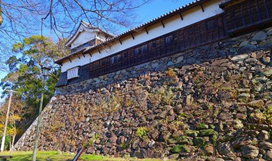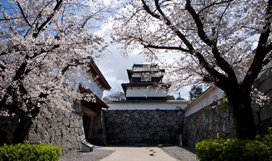 Men, women, young, old… the teams are are made up of participants from all over the world. Within a time limit of 60 minutes you will have to utilize each member of your group's expertise and co-operate in order attack the castle. This thrilling game knows no boundary when it comes to where your from or what age you are, and by the end there is little doubt that you will have met new people and created new friendships!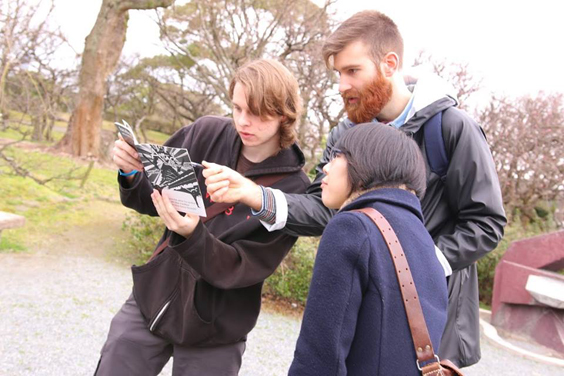 Although lots of people may have visited as a tourist destination, there are probably not so many who have had a chance to ATTACK THE CASTLE! This summer make sure to get along to Fukuoka Castle and experience becoming a real life ninja for yourself! (Editorial Dept.: Sassy)
Photograph provided by: Tourism Strategy Executive Committee of the Fukuoka Castle & Kourokan
ATTACK THE FUKUOKA CASTLE(アタック・ザ・フクオカキャッスル)
Date: July 24th 2016
Time: 17:00-18:00 (Reception 16:00-16:30) (event will be held come rain or shine)
Venue: Fukuoka Castle Ruins (Chuo-ku, Fukuoka)
Meeting place: Fukuoka Castle Mukashi Tanbokan (1-4 Fukuoka Jyonai, Chuo-ku, Fukuoka-shi)
Phone number: 092-711-4353
Participation fee: 500 yen ("Ticket Pay" commission fee required: 324 yen)
How to register:
Ticket payment: (Ticket Pay) https://ticketpay.jp/booking/?event_id=4208
(Please contact the e-mail address below if you wish to pay by bank transfer)
Tickets on sales until: July 24th 2016 (09:00)
Eligibility: Participants must be 16 years old or over (open to non-Japanese and Japanese who are interested in English)
Maximum number of participants: 60 people (20 groups-3 people per group)
E-mail address: attackTFC@fukuoka-oshiro.com
Facebook:
https://www.facebook.com/attacktfc
Organized by: Tourism Strategy Executive Committee of the Fukuoka Castle & Kourokan
In cooperation with: The Genki Japanese Language and Culture School (元気日本語文化学校), ReVibe Limtied
Related Articles
External Links
PRESENTS
All the info. on asianbeat's present campaign!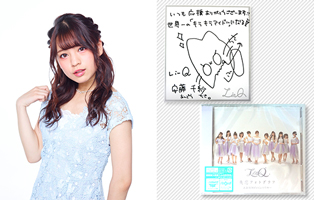 * Win a CD & a card signed by LinQ Chisa Ando!
[Details] Click
HERE
!