Daikaiju invades Fukuoka Art Museum! Tracking the traces of the "Godzilla" movies!

Tracing the history and evolution of the timeless work "Godzilla!"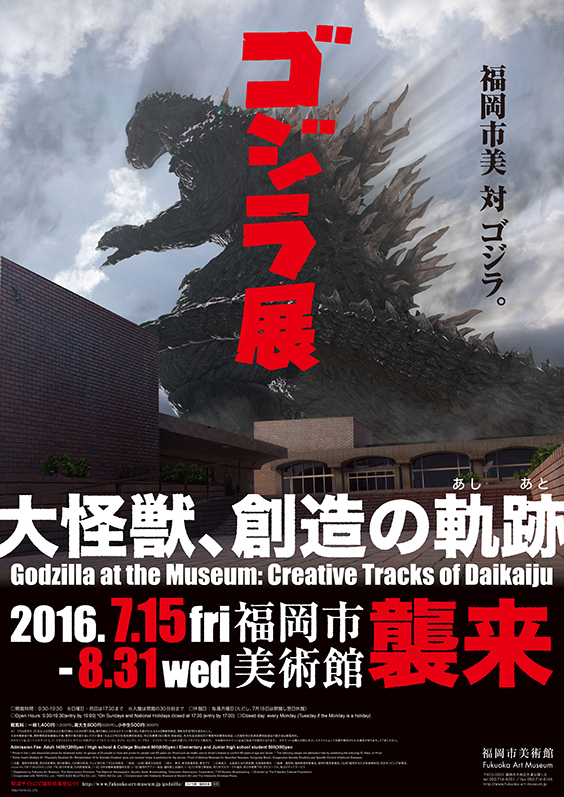 In 1954 (Showa 29) the terrifying, giant monster "Godzilla" was born and with a ferocious roar sought to bring untold destruction to the human race, leaving an indelible mark on those who saw it!

A piece of work that not only has come to represent Japanese tokusatsu (special-effects), but has also had a huge influence on the film industry worldwide. It has been over 60 years since the first movie was released, and even to this day it continues to attract passionate, enthusiastic fans from all over the globe.
The highly anticipated latest film in the series, "Shin Godzilla" ("Godzilla Resurgence") comes out today, Friday 29th July 2016 in Japan, and sees Hideaki Anno (major works include: series director for "Evangelion") serve as general director, editor and scriptwriter, with Shinji Higuchi (major works include: "Shingeki no Kyojin ATTACK ON TITAN") working on special effects and also assuming the role of director. With the release drawing closer, the Fukuoka Art Museum opened a special exhibition called "ゴジラ展-大怪獣、創造の軌跡 (Godzilla at the Museum: Creative Tracks of Daikaiju)" on Friday 15th July 2016, which reveals the history of "Godzilla!"
Taking a closer look at the enduring appeal of "Godzilla," this exhibition focuses on sculptures and illustrations that gave birth to the Godzilla movies, commemorative photographs, sketches and designs, as well as tokusatsu (special-effects) models that were used in the films. Known as something of a "Godzilla fanatic," the famously unique actor Shiro Sano provides the voice for the audio guide. Who knows what kind of crazy commentary you'll hear? It's sure going to be fun finding out!
Still photos from the first "Godzilla" (1954), as well as designs from the films made in the 2000s will be featured, showing the evolution and changes that Godzilla has undergone. On top of that, there will also be some exhibits from the upcoming "Shin Godzilla" movie, which is released nationwide today. Discover the changes that have taken place in this great series of films and find out about the impact that Godzilla has had on the history of Japanese tokusatsu movies. From the very first, right through to the latest release, this is a rare chance to get totally absorbed in the world of "Godzilla!"
During this period, the curator of the Fukuoka Art Museum will be giving special gallery talks and hosting related events taking place, so please check the official website for further information (available in Japanese), by clicking
here
!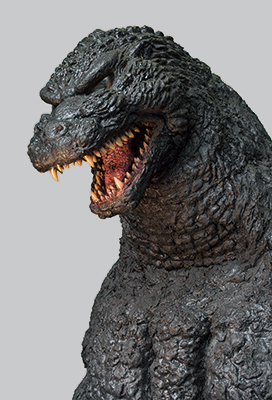 The "Godzilla Suit"
from the film "Godzilla vs. Destoroyah."
1995 TM&©TOHO CO., LTD.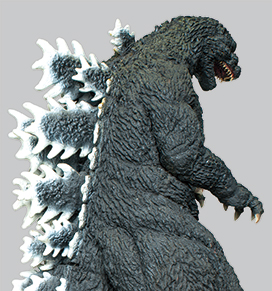 The "Godzilla Suit"
from the film "Godzilla vs. Destoroyah."
1995 TM&©TOHO CO., LTD.
Since it first opened 36 years ago countless people have come to love the Fukuoka Art Museum and from September 1st 2016 it will enter a two and a half year period of renovation that will last until March 2019. So make sure to check-out the last big special exhibition before they start repair work on the building! (Editorial Dept.: Gon)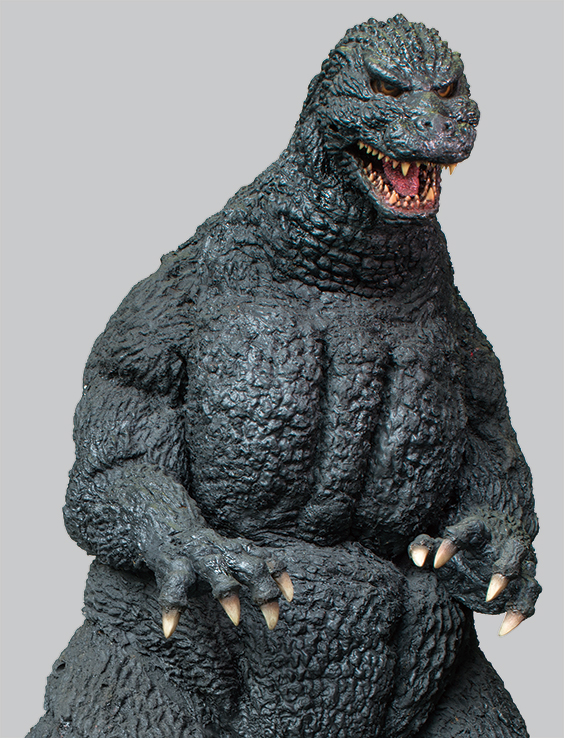 The "Godzilla Suit" from the film "Godzilla vs. Destoroyah." 1995 TM&©TOHO CO., LTD.
ゴジラ展-大怪獣、創造の軌跡 Godzilla at the Museum: Creative Tracks of Daikaiju
Period: Friday 15th July to Wednesday 31st August 2016
Opening hours: 09:30 to 19:30
*Please note:
Sundays and national holidays: 09:30 to 17:30
Final admission: 30 minutes before closing
Closed: Every Monday
Venue: Fukuoka Art Museum, 1-6 Ohori Koen, Chuo-ku, Fukuoka-shi
Godzilla Exhibition Special Website:
http://www.fukuoka-art-museum.jp/godzilla/
Fukuoka Art Museum website:
http://www.fukuoka-art-museum.jp
Admission fee:
Adults: 1,400 yen (1,200 yen)
College and high school students: 800 yen (600 yen)
Junior high and elementary school student: 500 yen (300 yen)
( )-Indicates the cost of advanced tickets, the price (per person) for a group of 20 or more visitors, as well as visitors over the age of 65 (please show ID such as health insurance certificate or driver's licence for proof of age).
For further information about "Admission," please refer to the official website by clicking, (
here
).
Organizer: Fukuoka Art Museum, The Nishinippon Shimbun Co., Ltd., The Mainichi Newspapers Co., Ltd., Kyushu Asahi Broadcasting Co., Ltd., Television Nishinippon Corporation, TVQ Kyushu Broadcasting Co., Ltd.
Assistance from: The Fukuoka Cultural Foundation
In collaboration with: Toho Co., Ltd, TOHO EIZO BIJUTSU, TOHO-AD.CO.,LTD
Planning cooperation with: Hokkaido Museum of Modern Art, The Hokkaido Shimbun Press
Support from: Fukuoka Prefecture, Fukuoka Prefectural Board of Education, Fukuoka City Board of Education, Fukuoka City Foundation for Arts and Cultural Promotion, Nishinippon Living Shimbun Co., Ltd., cross fm, fm fukuoka Inc., LOVE FM, Nishinippon Railroad Co., Ltd., Kyushu Railway Company, Japan Automobile Federation Fukuoka Regional Headquarter, Fukuoka City Taxi Association, Fukuoka Chamber of Commerce & Industry, Japan Association of Travel Agents (JATA), Nishinippon Bunka Circle Rengo, Nishinippon Shimbun TNC Bunka Circle, Mainichi Media Service.
Related Articles

External Links
PRESENTS
All the info. on asianbeat's present campaign!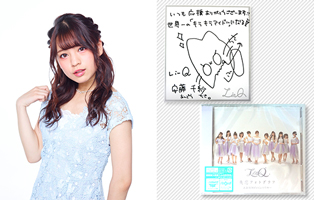 * Win a CD & a card signed by LinQ Chisa Ando!
[Details] Click
HERE
!