A range of valuable sessions to be held at the "CEDEC + KYUSHU 2017!" Plus, the chance to try out the new "GRAN TURISMO SPORT!"

A collection of game makers are set to converge in Fukuoka! The schedule includes a total of 37 sessions focusing on topics such as game design and sound production!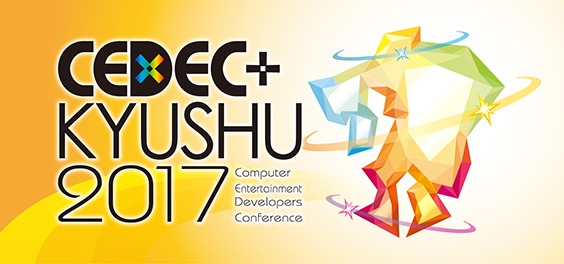 The first "CEDEC (Computer Entertainment Developers Conference)" regional conference for computer entertainment developers was held in Fukuoka last October. The event was called "CEDEC + KYUSHU 2016" and proved to be a huge success. Returning for the second time, this year's "CEDEC + KYUSHU 2017" will be held in Kyushu Sangyo University (Fukuoka City) on Saturday 28th October 2017.
The schedule for this year's "CEDEC + KYUSHU" event will include a total of 37 sessions focusing on a range of topics, including engineering, game design, sound, and VR (virtual reality)! Keep reading to find-out about some of the most hotly anticipated attractions at this year's conference!
>> *Find-out more about last year's "CEDEC+KYUSHU 2016"
HERE
!
(* Available in Japanese, Korean, Simplified Chinese, Traditional Chinese, and Indonesian)
Keynote lecture: From games to movies... The importance of sound production across all forms media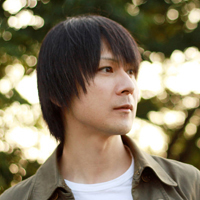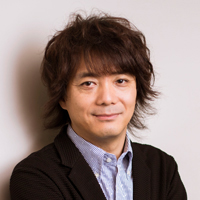 From left: Yasunori Mitsuda (PROCYON STUDIO CO., LTD.) and Akihiro Hino (Level-5 Inc.)
The keynote lecture will feature the composer Yasunori Mitsuda, who has created tunes for numerous video games, TV, anime, as well as movie productions, including famous game titles such as "CHRONO TRIGGER" and "XENOGEARS." The talk will also include an appearance from feature Akihiro Hino, the CEO of Level-5 Inc., a company that has produced global smash hits, including "Layton" series and "Yo-kai Watch." Hino and Mitsuda have also worked together on games such as "Inazuma Eleven" series. The discussion is sure to include details about what goes into developing the kinds of sounds and music that the audience find appealing, as well as the production process in general.
Invitation Session: Insight into Studio Khara's style of work, as well as their digital and anime output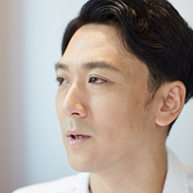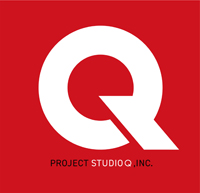 There will be appearances by Yusuke Matsui (pictured left) and Daisuke Onitsuka (who are both from Khara, Inc. and Project Studio Q Inc.)
Khara, Inc. and Project Studio Q Inc. CGI animation director​s Yusuke Matsui and Daisuke Onitsuka will be making an appearance during the Invitation Session. Khara, Inc. is a production company known for their work on the smash hit anime including "Evangelion: New Theatrical Edition" while Project Studio Q Inc. is a Fukuoka-based anime and CG production company, which was founded in July of this year. This session will shed light on Studio Khara's production process and provide insight into how the directors go about creating content for various different fields, such as anime, live-action films, as well video games.
Kyushu Enterprise Session: One year on from it's release... A look back at the key to the success for the hit title "For Whom the Alchemist Exists."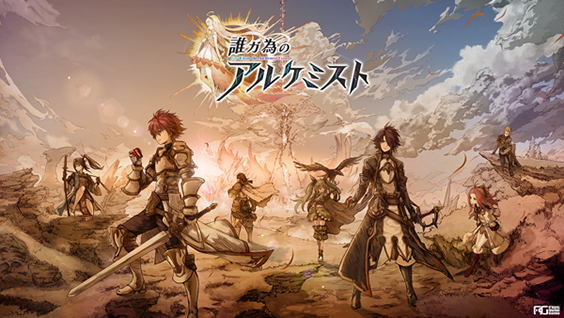 At the Kyushu Enterprise Session, it will be talking about the latest trends in the Kyushu entertainment industry, Yasunori Morita and Yoshitaka Matono from the Fukuoka-based production company gumi West Inc. will be making an appearance on lecture. Participants will also get the chance to hear about more about the strategy RPG "For Whom the Alchemist Exists" and how it became such a bit hit. The duo will also discuss what kind of projects they are working on right now, as well as the type of games they are looking to develop in the future.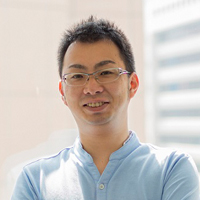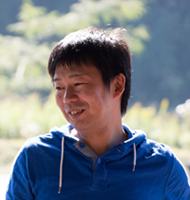 From left: Yasunori Morita and Yoshitaka Matono (both from gumi West Inc.)
Find-out more about the new "GRAN TURISMO SPORT" at the "Talk and Demo Corner!"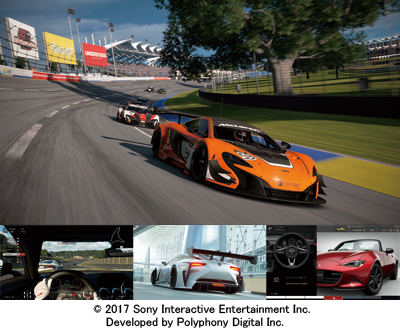 One of the talks that is scheduled to take place during the Kyushu Enterprise Session is titled "Footage from GRAN TURISMO visual expression - Ideas that for into creating an appealing models - / Introduction to Python for TA aspiring artists." Make sure to check-it-out if you are fan of racing games! And be sure to stop by the demo corner if you are interested in trying out the newest "GRAN TURISMO SPORT" game!
Following on from its popularity at last year's event, there will be another opportunity for visitors to enjoy a unique "VR Experience!" This will provide a great opportunity to check-out the latest VR equipment and try new titles completely free! Make sure not miss out!
The sessions at the "CEDEC + KYUSHU 2017" will cover a wide range of topics! There will also be talks and demonstrations for newcomers who are not so familiar with the industry. If you are interested in the world of anime and gaming, make sure to check-out the official website for more information! (>>
Click here
!) (*available in Japanese)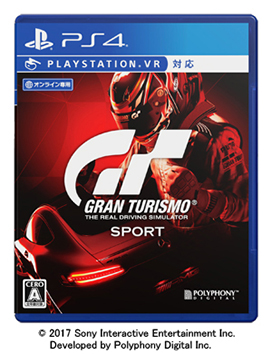 A total of seven companies from various locations, including China and India, will participate at the newly established "Asia Booth!" There will be an area specially set-up for Asian-based companies, this will provide visitors with a valuable opportunity to talk and interact with various Asian enterprises.(* prior booking required) "CEDEC + KYUSHU" is sure to continue to grow in Asia and help forge new links throughout the region! (Editorial Dept.: Gon)







Asian Enterprise Booth (from left): Outer Space Technology (Dalian) Co.,Ltd., SAPPHIART Inc., 1st resources, EDGE-ART,
Glow Production Sdn. Bhd., Mineloader, and Lakshya Digital.
CEDEC+KYUSHU 2017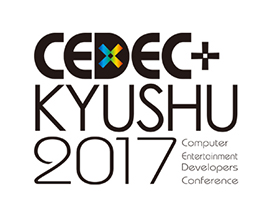 - Date: Saturday 28th October 2017
- Time: 9:40-18:50 (Registration starts from 8:00)
- Venue: Kyushu Sangyo University Building No.1
(2-3-1 Matsukadai, Higashi-ku, Fukuoka-shi, Fukuoka-ken)
- Host: CEDEC+KYUSHU 2017 Executive Comitee
- Co-Host: Computer Entertainment Supplier's Association (CESA)
- Sponsor: Fukuoka City
- Special Cooperation:
Fukuoka D. C.
GMO Pepabo, Inc.
- CEDEC+KYUSHU 2017 Executive Committee:
Level-5 Inc.
CyberConnect2 Co.,Ltd.
GANBARION Co.,Ltd.
Faculty of Fine Arts, Kyushu Sangyo University
CESA CEDEC Operation Executive Committee
- Content: Presentations on technological development in the field of digital entertainment, exhibition booths, experience-based attractions
- Aimed at: Engineers and creators in computer entertainment development, students
*Please do not hesitate to join if you do not have any background computer entertainment and just want to find-out more.
- Total number of sessions: 37
- Participation Fee:
Standard: 3,000 yen
Standard group discount (10 or more): 2,500 per person
Student: 1,500 yen
Student group discount (10 or more): 800 yen per person
- Application: If you wish to attend, please be sure to check the details on the application form page and apply. (>>
Click here
!)
* Final deadline: 23:59 on Friday 27th October 2017 (JST)
- Possibility of numbered ticket: At "CEDEC+KYUSHU 2017," to avoid congestion, it may be possible that the distribution of numbered tickets will be necessary. To be able to enjoy the eligible of certain sections, lectures, and VR areas smoothly.
Related Articles
External Links