Main cast members from "Theatrical Version: KAMEN RIDER BUILD" descended on Fukuoka! A large-scale shoot took place on the streets of Kitakyushu City!

Around 3,000 local extras went crazy for "BUILD!"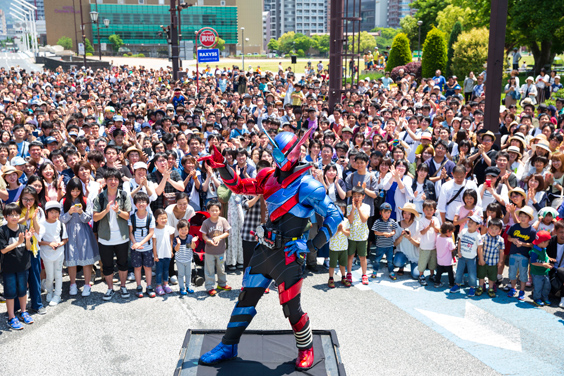 A commemorative photo with the extras!
A large-scale filming session for "Theatrical Version: KAMEN RIDER BUILD" took place on location in Kokura (Kitakyushu City, Fukuoka Prefecture) on Saturday 12th May 2018! With clear skies overhead, approximately 3,000 extras (mainly Kitakyushu citizens) participated in the outdoor shoot! There was press on set covering the scene, which recreated a politician giving a speech at a rally in front of a big crowd! The shots were being recorded for an important segment that will appear at the beginning of the movie. There were all kinds of directions being called out. All the extras did a great job and were full of excitement!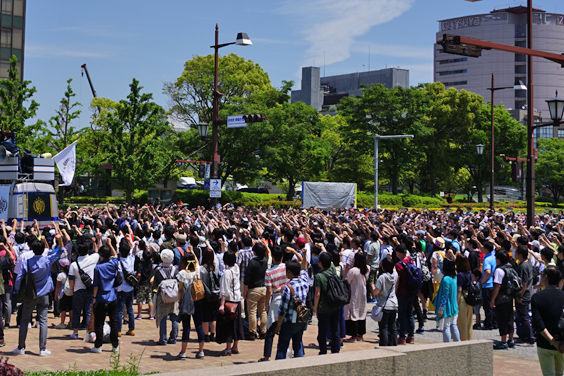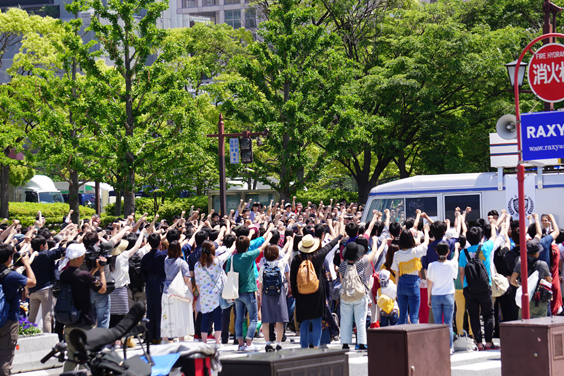 The shoot took place around the Kitakyushu City Hall from 07:30 to 16:30. One of the roads in the vicinity was closed for 9 hours in order to complete the filming. Hosting a large-scale shoot in the center of a city is no small task. It appears that Kitakyushu's efforts to promote itself as a "movie city" have been paying off. Once cut was called all the extras were treated to a big surprise!
Members of the "KAMEN RIDER BUILD" made an appearance! The energy amongst the crowd was electric!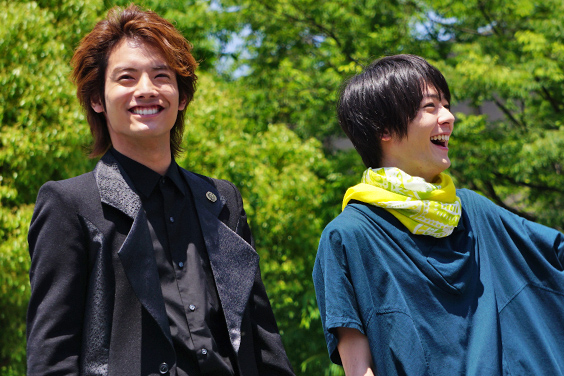 Atsuhiro Inukai [犬飼貴丈] (right) plays Sento Kiryu [桐生戦兎], while Eiji Akaso [赤楚衛二] (left) plays the role of Ryuga Banjo [万丈龍我].
"KAMEN RIDER BUILD" is the 19th instalment in the "Kamen Rider Series in the Heisei-era," the tokusatsu drama that is currently airing on the TV Asahi networks. KAMEN RIDER is known as something of a gateway to success for young actors! A number of performers who have appeared in the series have gone onto have successful careers! After the filming, Atsuhiro Inukai (who plays Sento Kiryu / KAMEN RIDER BUILD) and Eiji Akaso (Ryuga Banjo / KAMEN RIDER CROSS-Z) suddenly appeared to huge cheers from the crowd. Fans across all age generations were excited by the arrival of these two popular actors!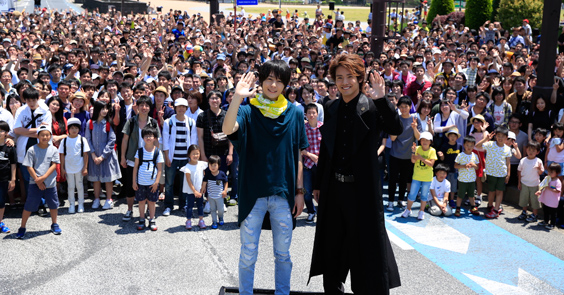 Inukai told the crowd, "seeing the faces of everyone here in Kitakyushu has reiterated what a lovely and enjoyable experience shooting the summer movie BUILD has been!" Asako added, "The weather is hot, but what I can really feel is the energy and passion emanating from everyone here! Im looking forward to creating a great production together with all of you!"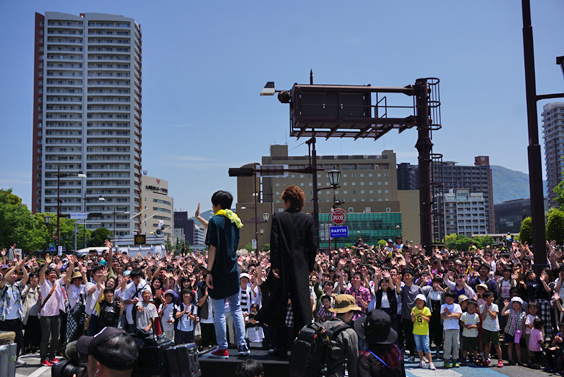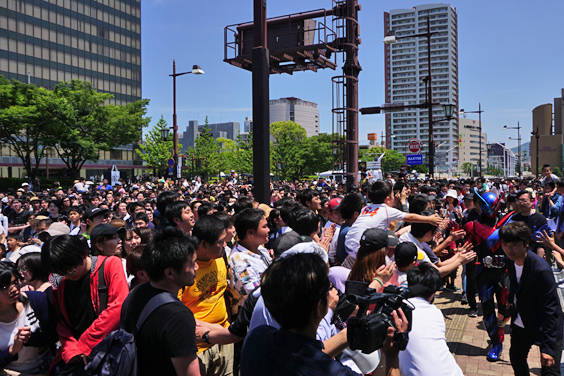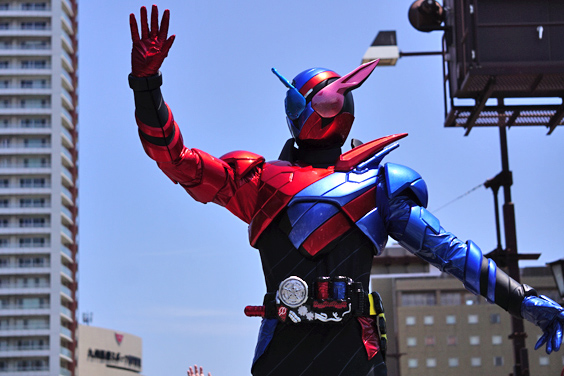 The appearance of "KAMEN RIDER BUILD" delighted all the fans in the crowd.
Chief producer Takahito Omori shared some of the details about filming on location in Kitakyushu City. He touched on the fact that they were shooting for the theatrical release and the TV series at the same time. They were looking for a place to film a huge scale production at very short notice and Kitakyushu City was the only place to provide a warm welcome! Once they got consent from the Kitakyushu Film Commission they decided to proceed with the project!

Mr. Omori stated that the "KAMEN RIDER" series has shot scenes with extras in the past. However, this time the film required shots of a city center. Roads were actually closed down so that the production team could film large numbers of people on the streets. There are not many places where you can easily shoot scenes like that! He added that they would not have been able to film such large scale shots without full cooperation from Kitakyushu City. He also mentioned that the city and its local residents had been incredibly supportive during the filming process!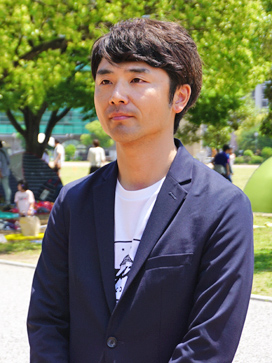 Takahito Omori chief producer
The Kitakyushu City Hall will not be the only local location used for the shoot. Until 17th May, the crew will be filming in a total of 11 sites around the city. The theatrical version of "KAMEN RIDER BUILD" will be released in Japan next August. We can't wait to see BUILD in action when the film comes out!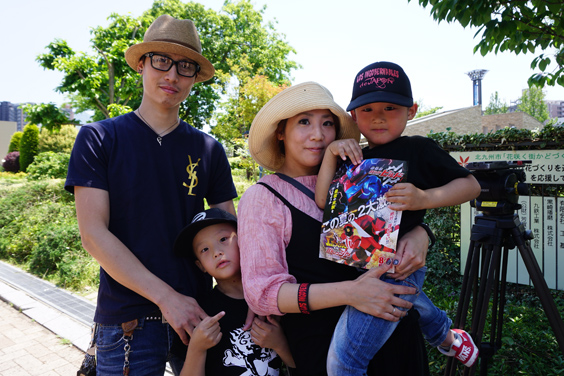 The kids that attended were excited to meet their hero, saying "BUILD is so cool!" The experience was clearly memorable and will be a day that both children and adults will never forget!
Theatrical Version: KAMEN RIDER BUILD
- Cast: Atsuhiro Inukai / Eiji Akaso / Kaho Takada / Kouhei Takeda / Yukari Taki / Kensei Mikami / Yasuyuki Maekawa
- Theatrical Version guest casts: Masanobu Katsumura / Takashi Fujii / Rena Matsui
- Director: Kazuya Kamihoriuchi
- Screenplay: Shogo Muto
- Release Date: Saturday 4th August 2018 (*domestic release)
- Official Website:
http://www.build-lupin-vs-pato.jp/
- Twitter:
@lupin_vs_pat
劇場版「ビルド・ルパパト」製作委員会 ©石森プロ・テレビ朝日・ADK・東映 ©2018テレビ朝日・東映AG・東映
External Links
PRESENTS
All the info. on asianbeat's present campaign!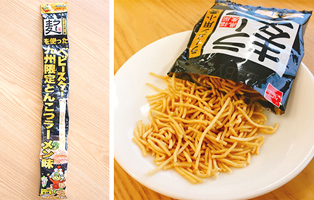 * Win a packet of "Ramugi Baby-Star (Kyushu limited edition tonkotsu ramen flavor)"!
[Details] Click
HERE
!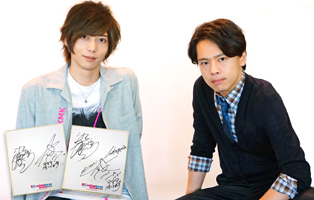 *Win a card signed by Akinori Nakagawa & Toshiyuki Someya!
[Details] Click
HERE
!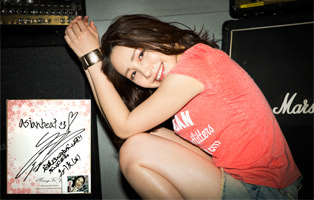 * Win a card and a cheki (photo) autographed by You Kikkawa!
[Details] Click
HERE
!